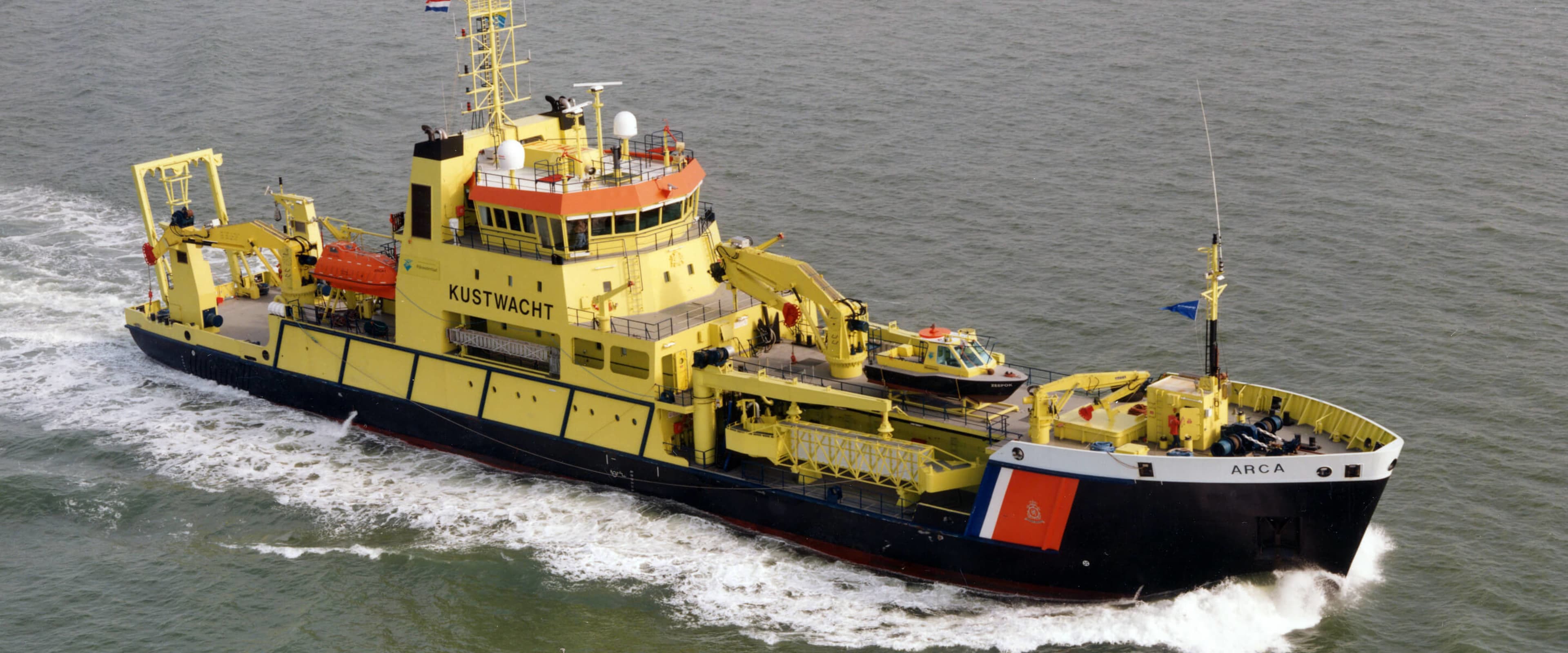 Pollution Control Vessel 8313
Damen has decades of experience in designing and building various types and sizes of Oil Spill Response Vessels, such as the 'M/V Arca'. The specific duty of the vessel is assistance in cases of oil pollution and in line with this, it is fitted with a dedicated system of sweeping arms and storage tanks. This versatile vessel offers a safe and comfortable working environment whilst sailing and during oil recovery operations.
Specifications
Key figures
Dimensions
Length

83.02 m

Beam

12.8 m

Draught max

5.7 m

Deadweight

2000 t
Let us help you to suit your needs
Our offshore vessels flourish in specific jobs: oil pollution recovery and HydroOceanographic research.