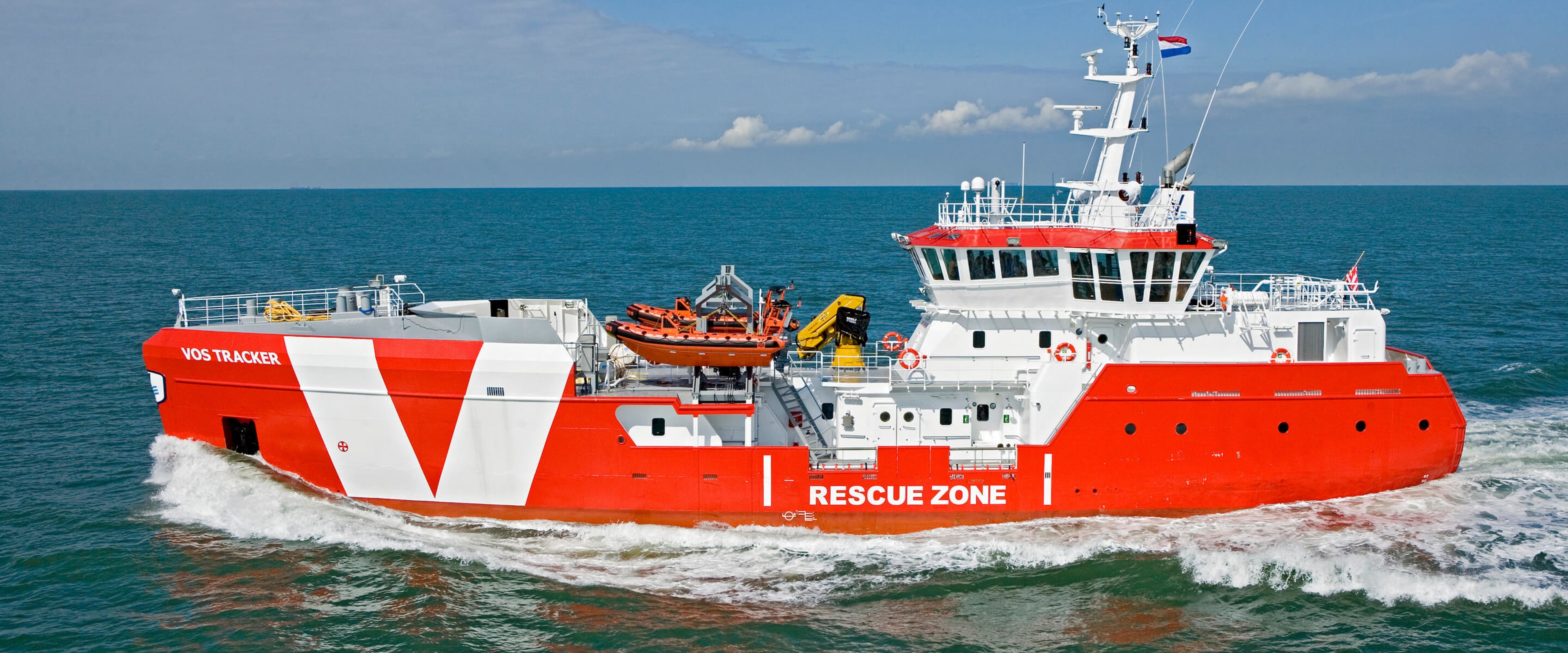 Safety Standby Vessel 4711
This vessel is solely designed for standby operations. Particular attention has been given to an economical propulsion layout. A basic single screw propeller layout, in combination with a retractable bow thruster, delivers a cost-effective solution. Fuel efficient loitering at low speeds is achieved by using only the retractable bow thruster. For maximum crew comfort the living quarters are positioned in the aft section of the vessel.
Specifications
Key figures
Dimensions
Length

48 m

Beam

11 m

Draught max

4.25 m

Deadweight

425 t
Let us help you to suit your needs
Our offshore vessels flourish in specific jobs: standby and rescue operations near offshore installations.