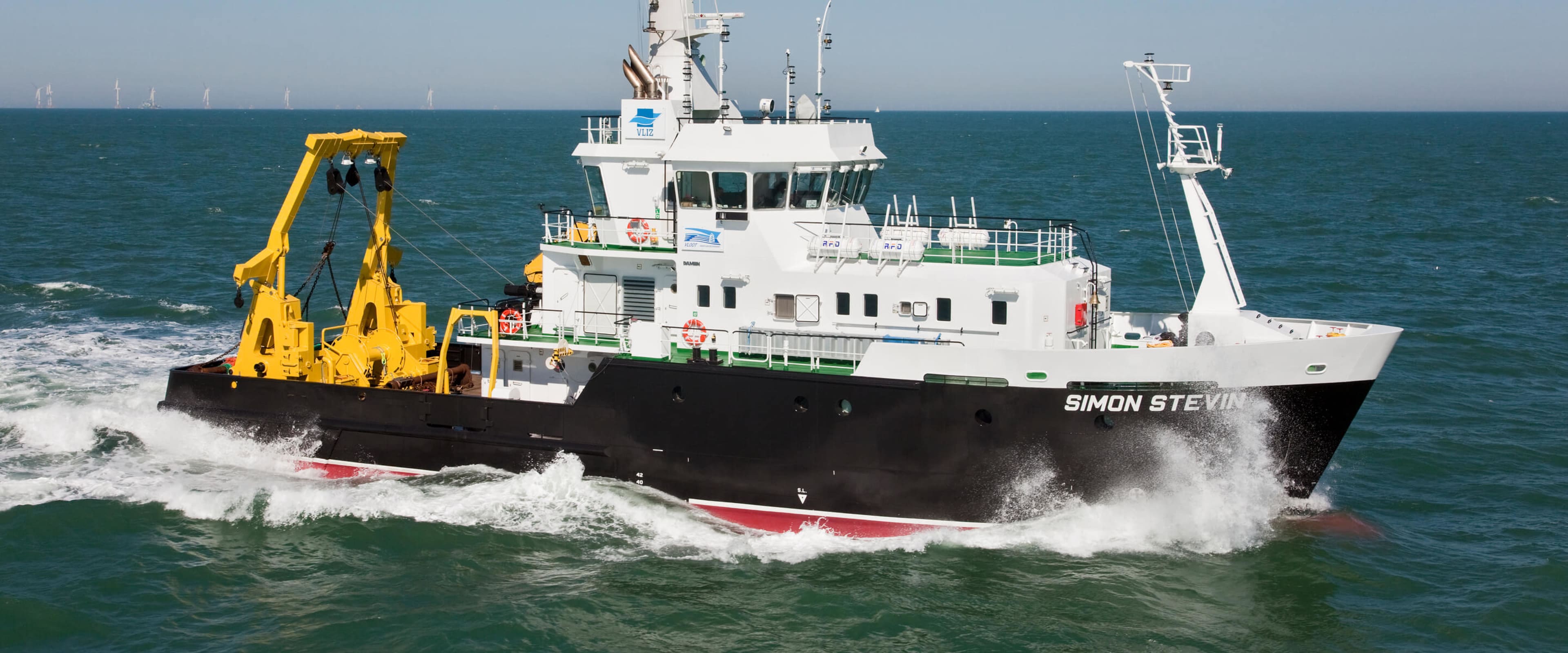 Fishery Research Vessel 3609
This compact, small and versatile Survey Boat is suitable for oceanographic and fisheries research, as well as bottom surveys. Designed for coastal waters, the Research Ship has a shallow draught and it is ICES 209 compliant, with minimal underwater noise radiation. The 36-metre Research Vessel has wet and dry labs, fishing winches of 6 tonnes, and CTD, ADCP, Single and Multibeam Echosounders.
Specifications
Key figures
Dimensions
Length overall

36.30 m

Beam overall

9.40 m

Depth

4.50 m

Draught design

3.55 m
Performances (approx.)
Speed

12 kn
Let us help you to suit your needs
Our research vessels flourish in specific jobs: light geotechnical work, environmental baseline survey, monitoring and inspection.