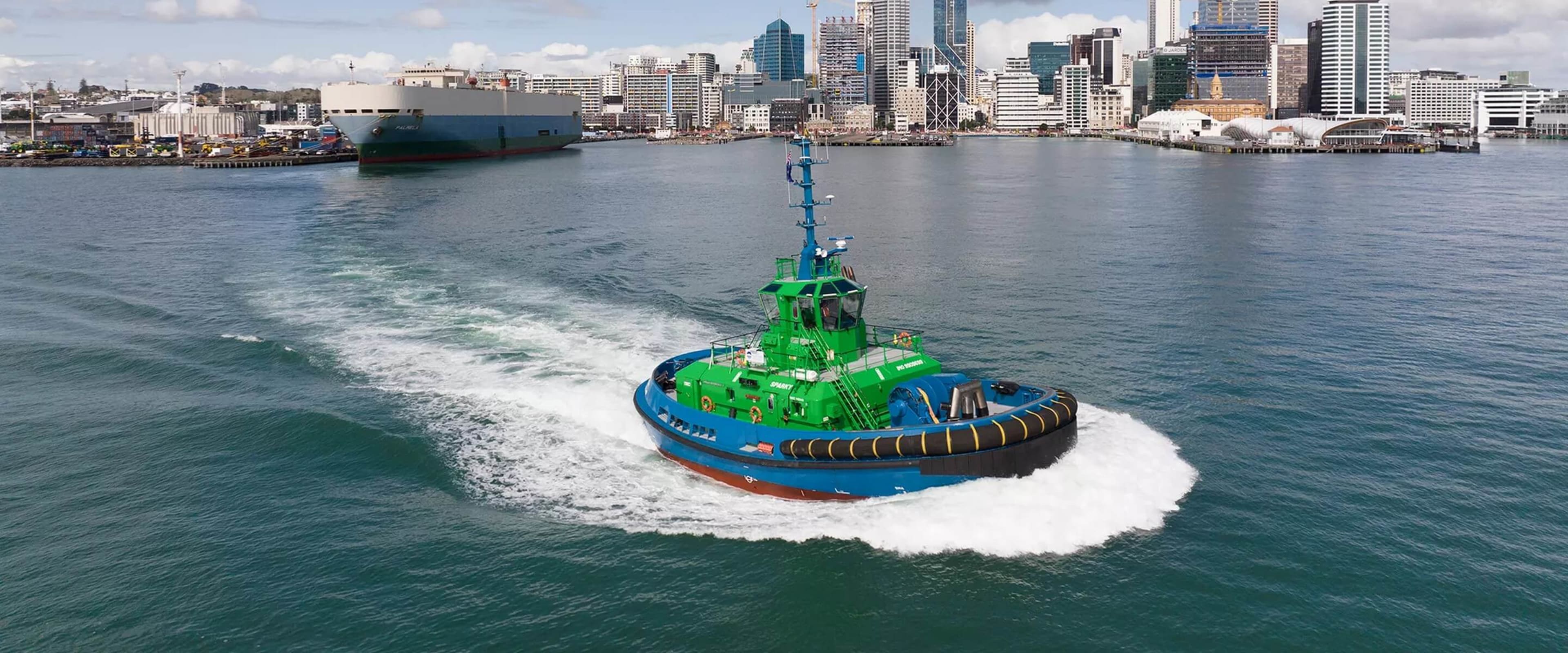 Navigating to zero
Sustainable maritime solutions
Damen's work on the electrification of the maritime industry falls under the so-called E3 umbrella. That is, environmentally friendly, efficient in operation and economically viable. The shipyards group is currently working on a number of projects for electric vessels.
Electric tugs
Sustainable shipping solutions
Take charge of tomorrow
Times are changing. Calls for sustainable shipping solutions are louder than ever. We aim to answer those calls, playing our part towards enabling maritime sustainability – so you can play yours. That is why we have developed our Electric tugs.  
View models
Just two hours of charging time
Smarter operations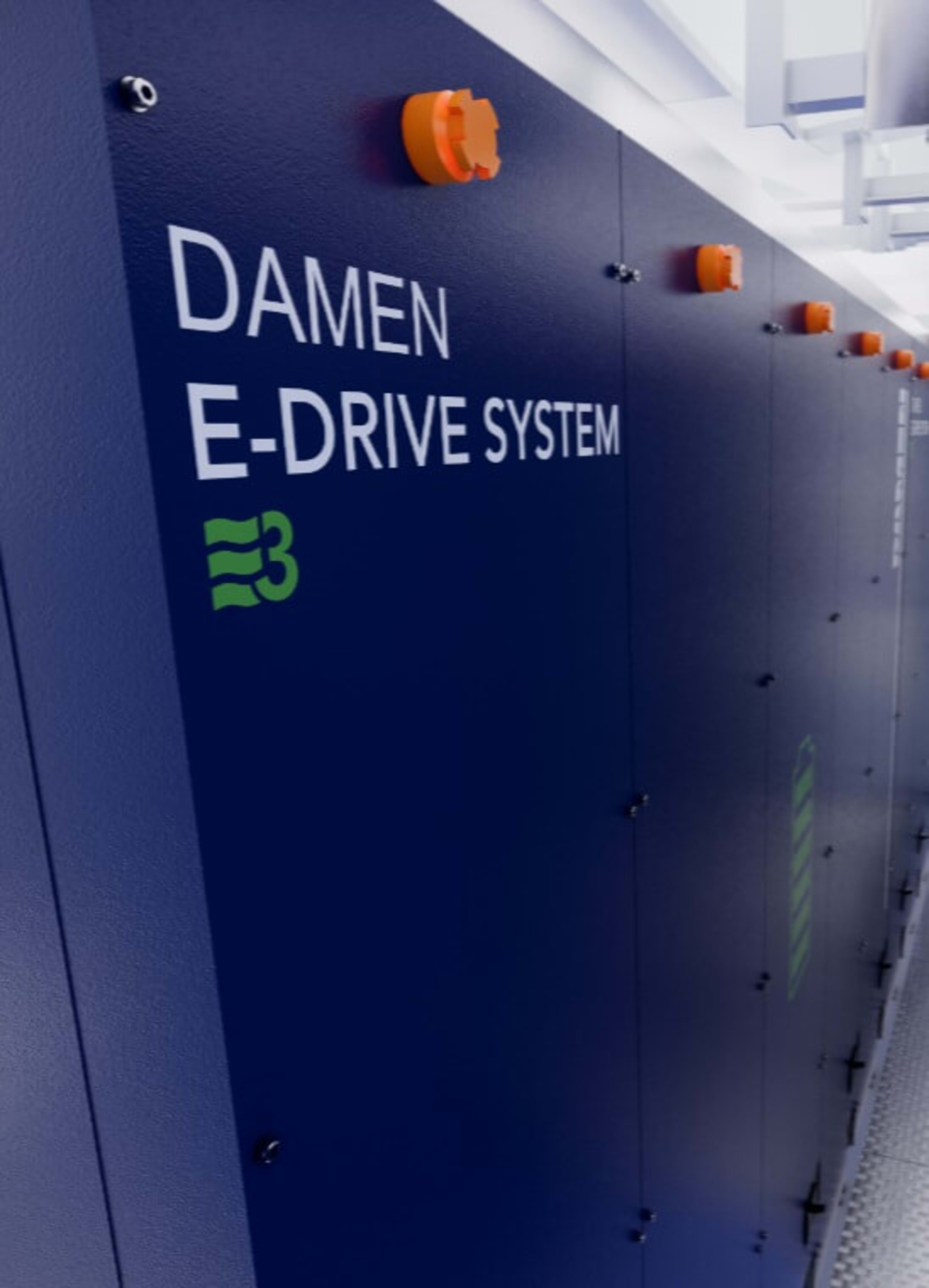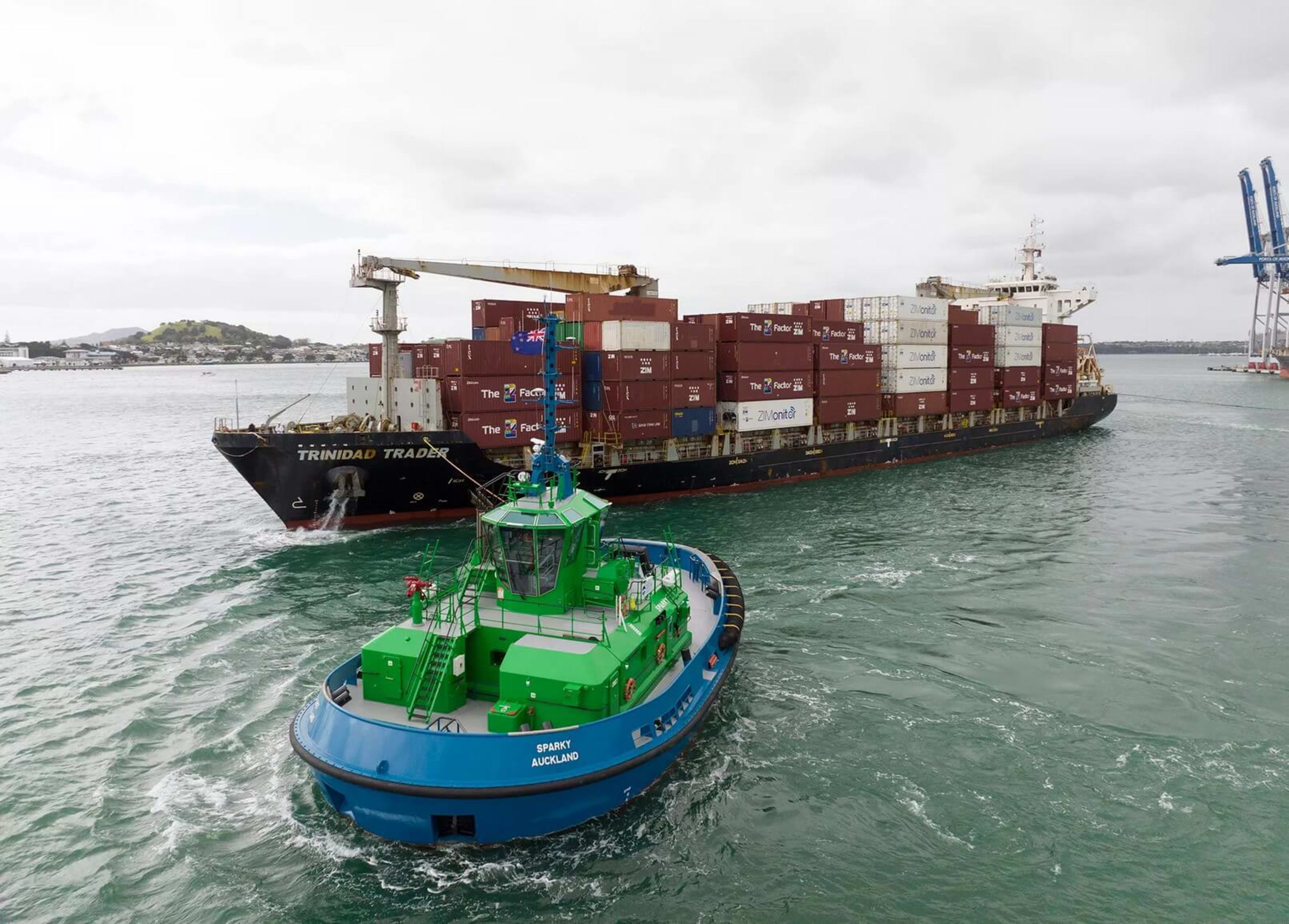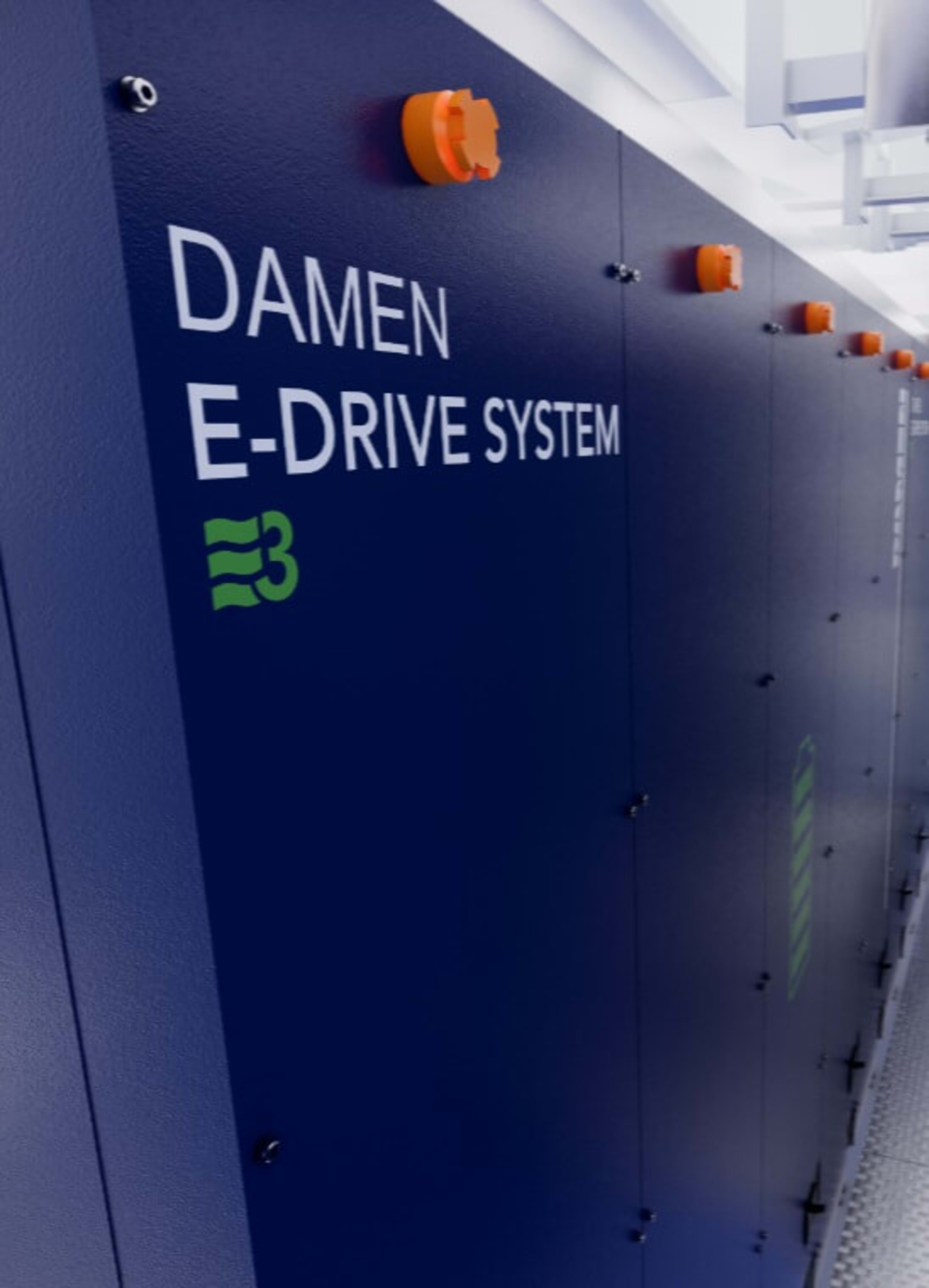 Our Electric tugs build on the foundation of Damen's Next Generation Tugs and are designed to make zero emissions operations possible. Requiring just two hours of charging time, these tugs combine years of Damen heritage with cutting-edge innovation. A tug for the next generation is the result.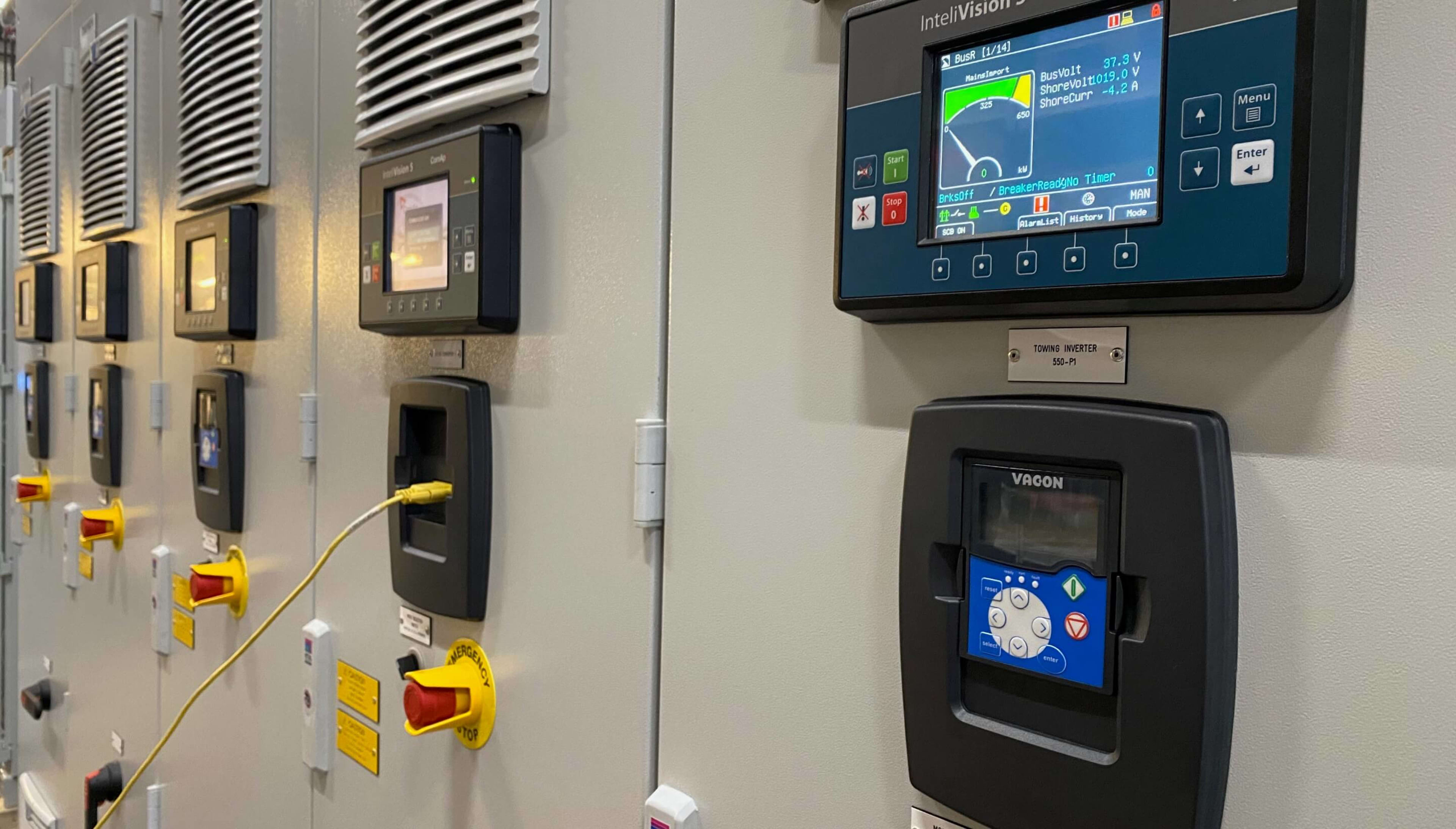 Operational performance
High degree of automation
TAKE CHARGE
The future of towage
After many years of R&D, Damen has designed its own Electric tug propulsion system. The propulsion system can be sized up and down in terms of its power capacity and will be used in several Damen tug types in the future.
---
Swift delivery of Electric tugs
Utilising leading brand components, Damen does the hardware/software integration (from design to commissioning) of the propulsion and electric system. As a result, we are not depending on subcontractors and can guarantee a good price, delivery time and quality level during the newbuilding and service period.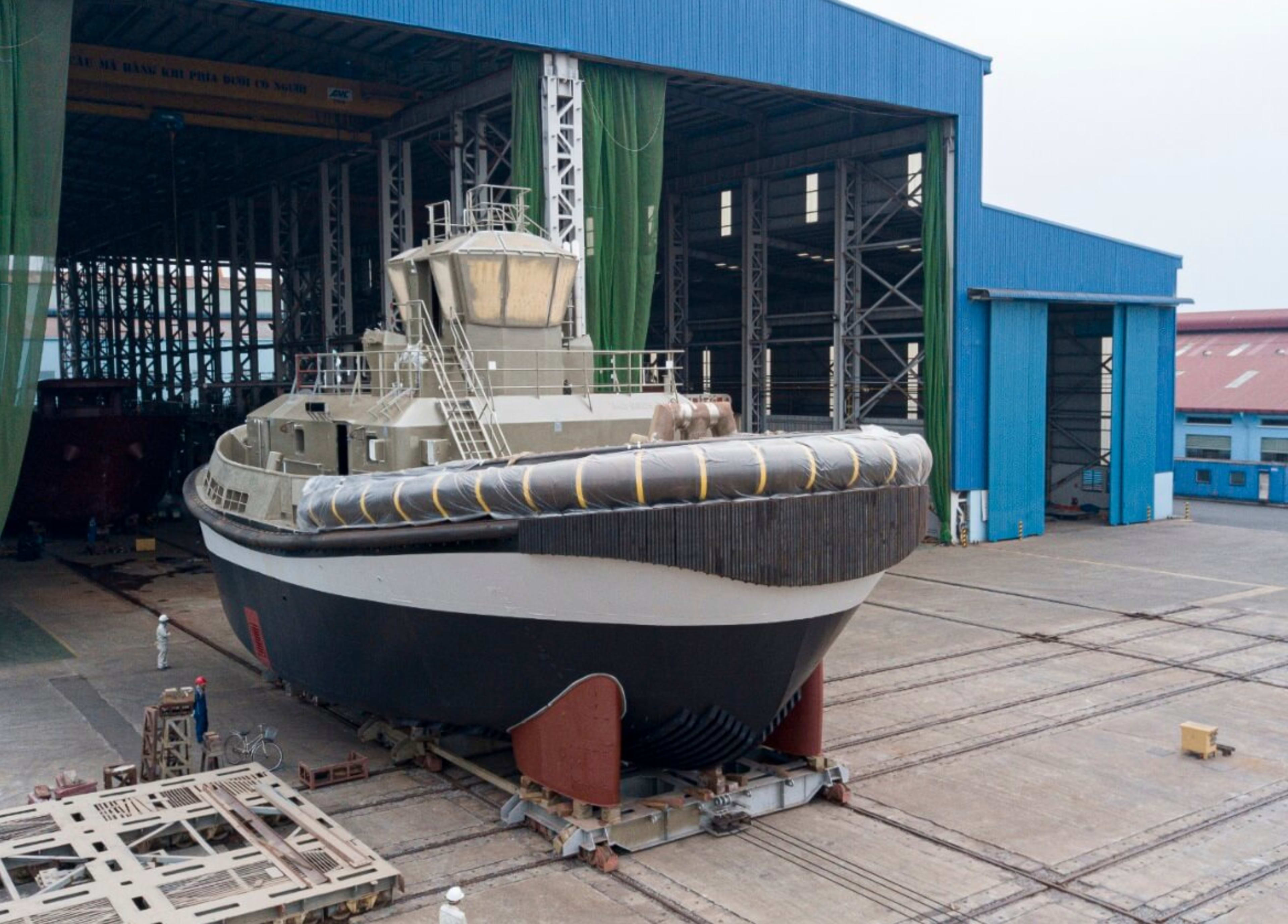 ---
Battery lifetime of 30,000 cycles!
The total battery system of the Electric tug has an energy storage capacity of 2,800 kWh and the lifetime of the battery in this application is expected to be approximately 30,000 cycles, which is equal or more than the 30-year lifetime of our tugs.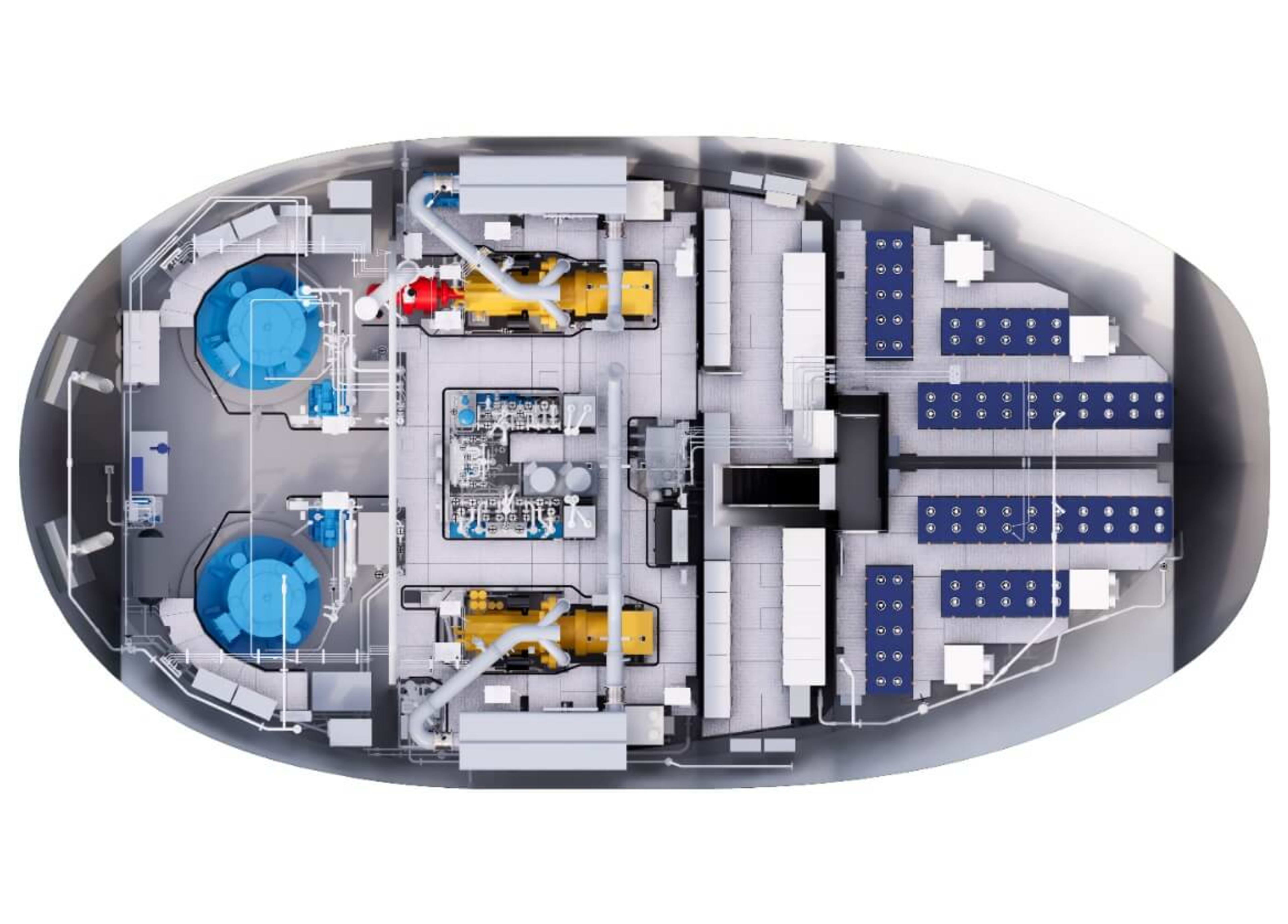 ---
Shore Charging easy with Electric tugs
When it comes to charging, Damen's approach is to take the role of integrator – or total solutions provider. We unburden our customers by taking responsibility for the entire process, including the charging infrastructure. Our Shore Charging Arm facilitates a one-man operation from the jetty or the vessel.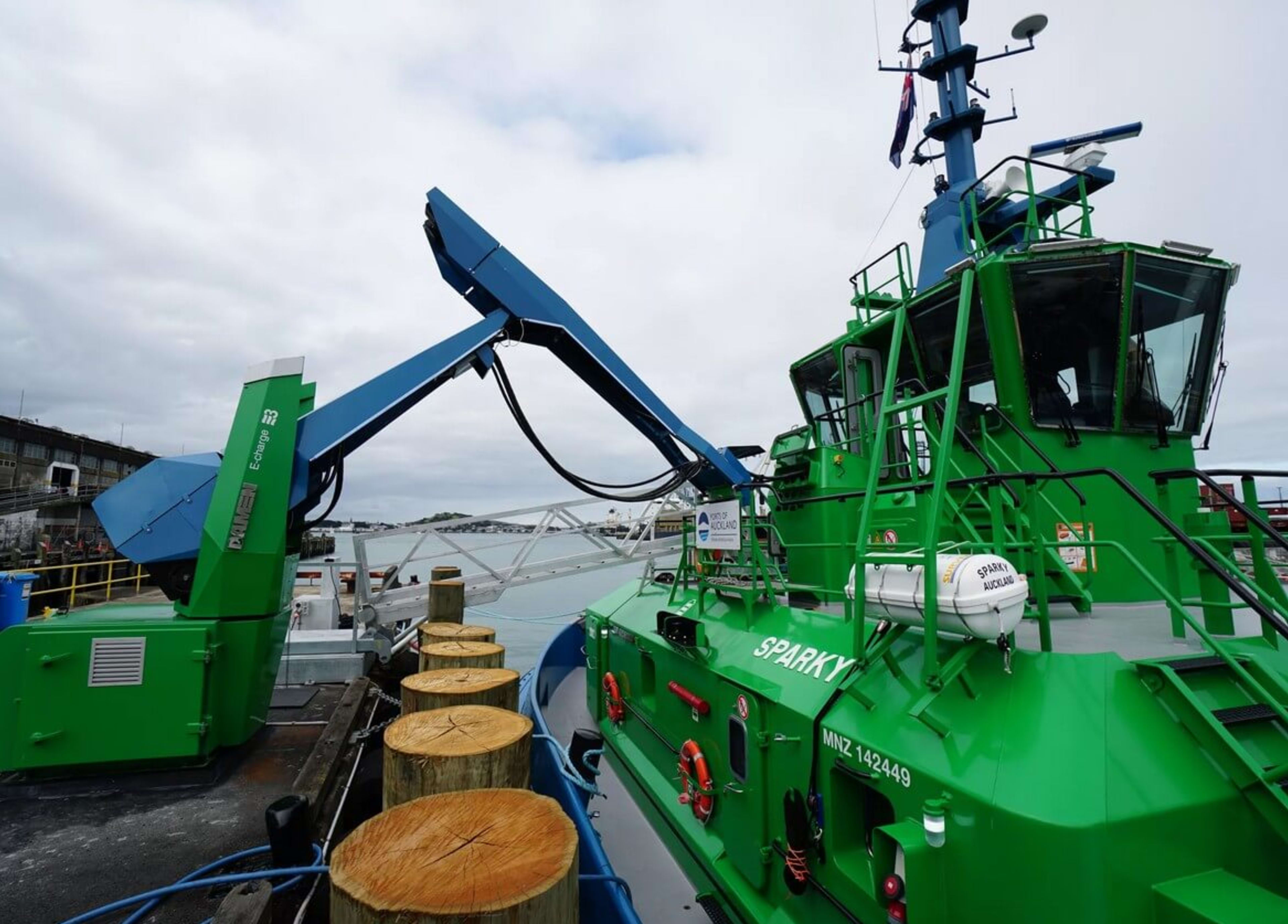 ---
A major Electric tug builder
Renowned for its successful series building philosophy, Damen is applying standardisation and digital connectivity to the development of its Electric tugs so they are fit for the future. Damen aims to reach its goal of becoming the most sustainable shipbuilder by ensuring that its products and processes are efficient and sustainable.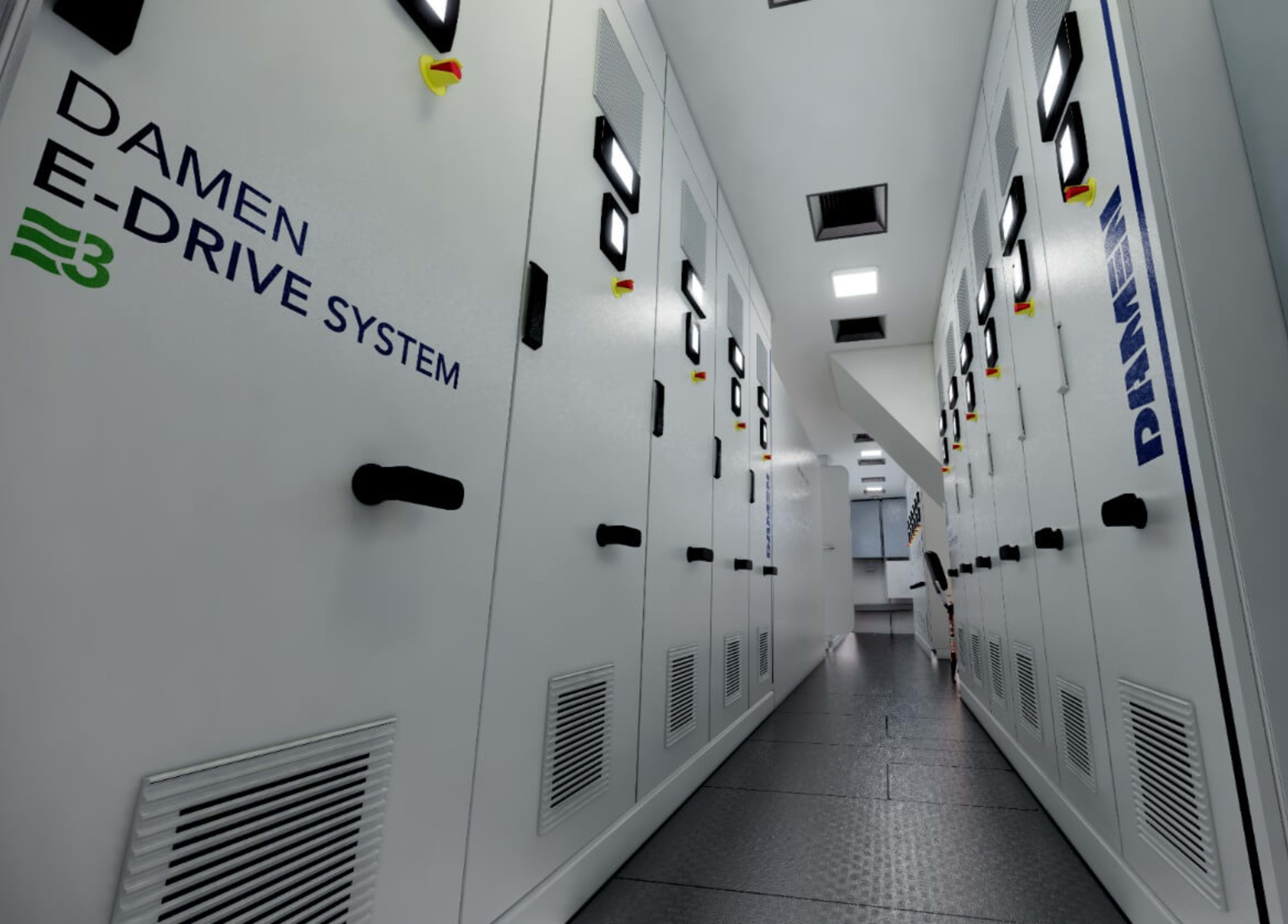 ---
Discover our models
If you would like more in-depth information about the specifications or technical details, please go to our product view and download the product sheets.
Show models
We don't just build ships. We deliver solutions.
Choose a sustainable solution that makes no concessions. Take charge today, and choose a better future.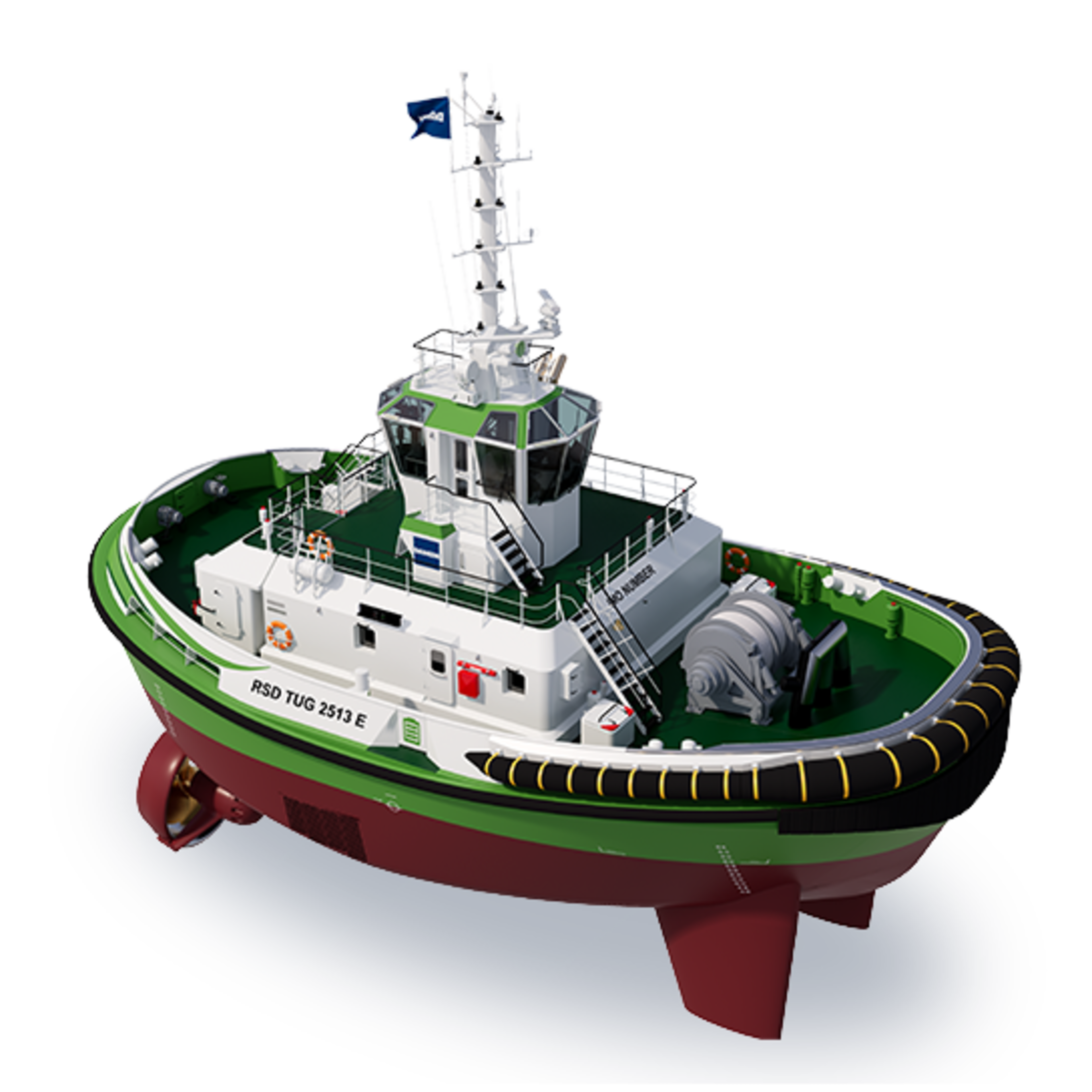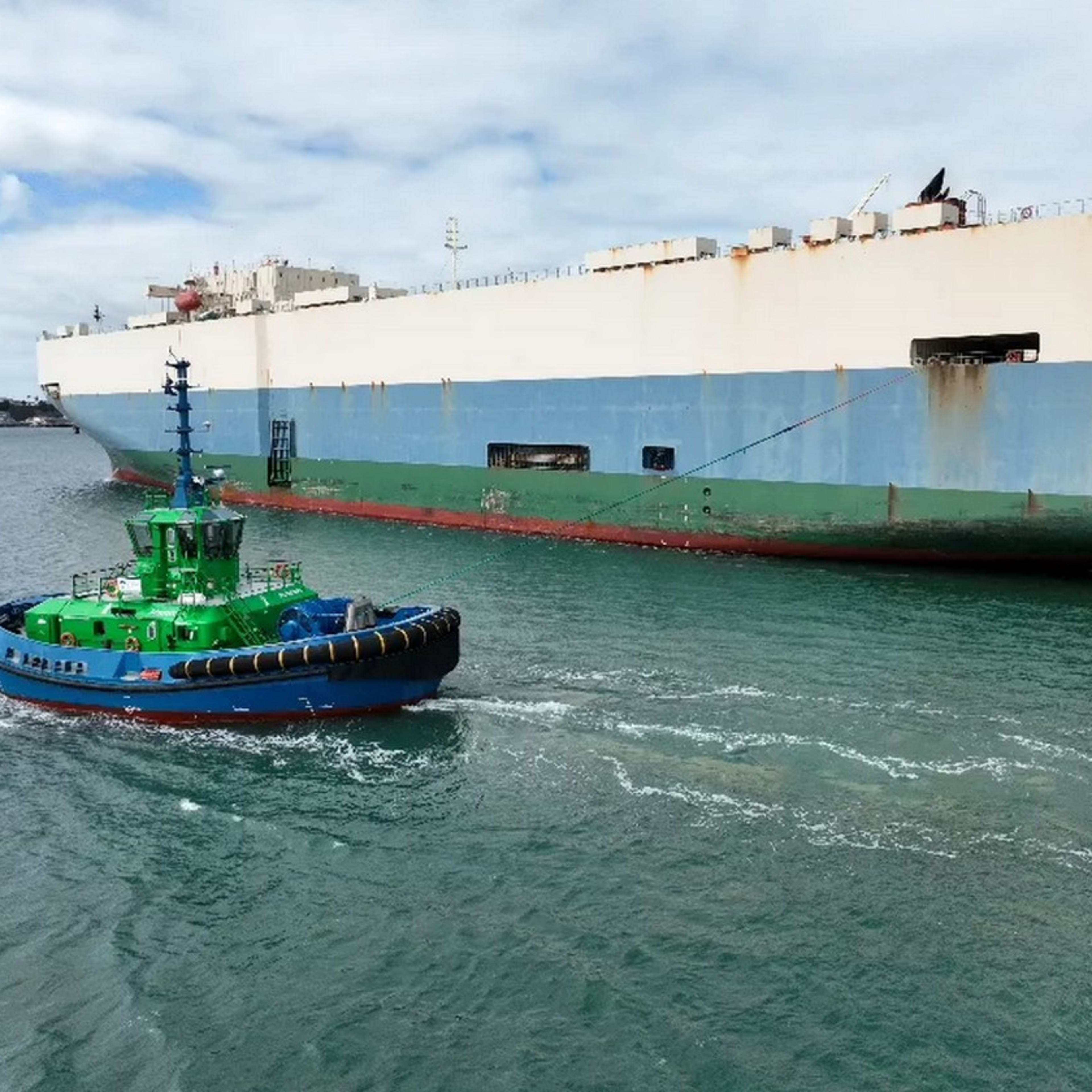 Allan D'Souza
General Manager Marine and Multi-Cargo Operations at POAL
Customer review
Damen's willingness to think differently and invest in the necessary R&D has been critical to the success of the project
DAMEN
Your maritime solutions partner
Buying a tug from Damen is so much more than just 'getting a new boat'. It includes a variety of financing possibilities. It's about choosing where you want your vessel built. Plus, our service continues throughout your tug's entire lifecycle.