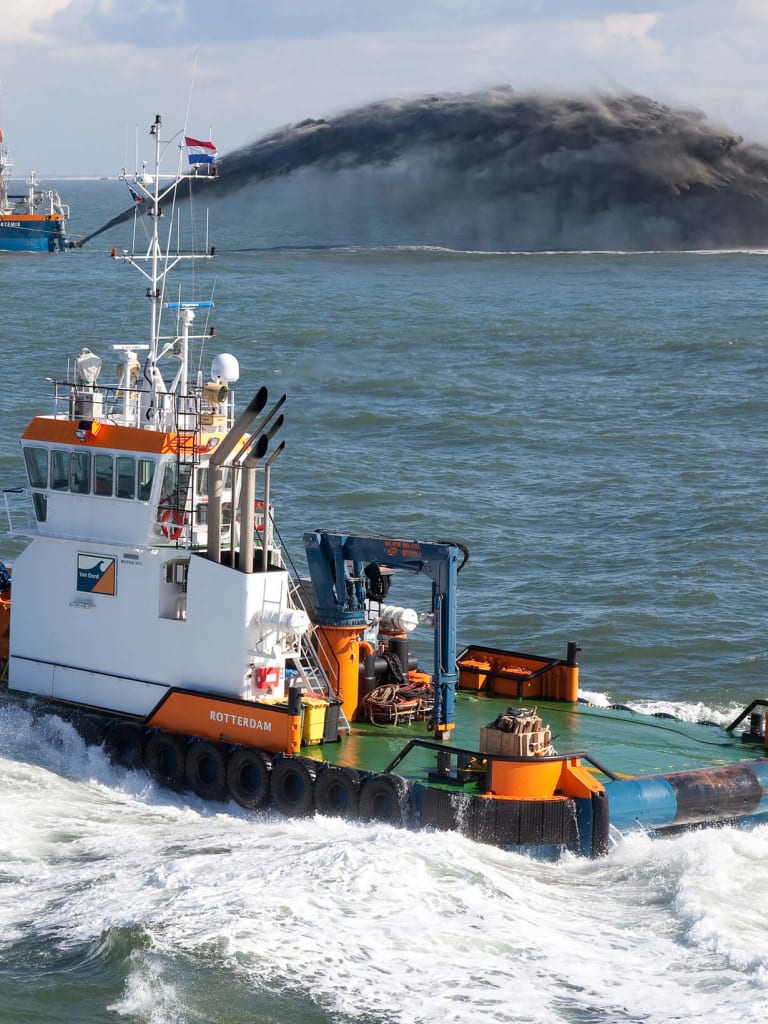 Proven workboats, a proven name - Damen
Workboats
What more do you want from your workboat?
Strong, Versatile, Reliable
Known for their strength and versatility, these proven workboats will never let you down. With decades serving the industry, our renowned Multi Cat is known for its strength and reliability. And whether working in deep or shallow waters, our versatile Shoalbusters can take on any task.
Multi Cat Vessel
Damen's Multi Cats are renowned for their versatility, manoeuvrability and ability to take on a wide range of tasks. Our Workboat vessels are the result of decades of shipbuilding experience where we have taken our customers' feedback on board. The Multi Cat offers practical and safe working conditions, as well as a high quality and durable construction. These versatile Workboat vessels are typically deployed for offshore wind operations, anchor handling, marine civil construction, aquaculture, dredging and seagoing towing.
Read more
---
Shoal Buster Vessel
Damen's Shoalbusters offer an all-round workhorse for harbours and other duties. Shoalbusters are known for their versatility, stability and reliability. Additionally, we offer customers a wide range of options to adapt the vessels to specific requirements. Anchor handling, dredge assistance, offshore assignments and surveys are just some of the tasks our Workboat vessels perform worldwide.
Read more
---
Modular Multi Cat Vessel
We provide customers with a wide range of Multi Cats from 9 metres to 37 metres in overall length. To ensure their reliability, additional redundancy is considered throughout the vessel. Our Workboat designs feature comfortable accommodation, spacious decks and large tank capacities. We also build Workboat vessels for stock, making sure our customers can benefit from a swift delivery.
Read more
---
Connecting your world with our passion for vessels
Navigate the world's oceans
Damen's tugs are committed to a sustainable future. Our vessels and equipment lead the way in terms of efficiency, emissions reduction and the energy transition.
Your maritime solutions partner
We aim not only to deliver you a high-quality tug, but to provide total lifecycle support. This includes financing and services. All the way to re-sale or recycling.
Join our family
The Damen family has been building workboats for almost a century. Your new boat combines our proven heritage with cutting-edge innovation.