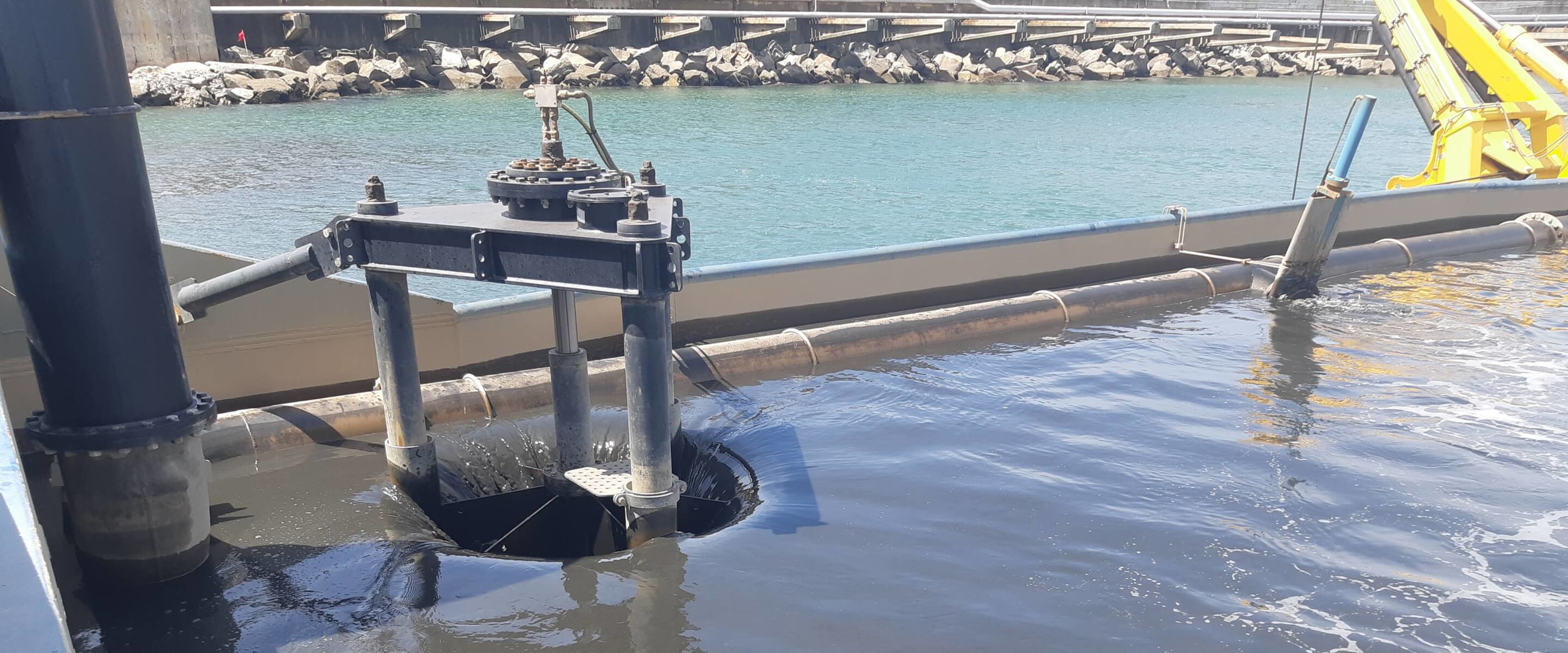 For retrofits and newbuilds
Hopper dredge equipment
Relentless wear and tear
Hopper dredger equipment renewal
Dredging is about transporting a mixture of silt, sand and gravel. Together these abrasive materials have a huge impact on the dredging systems on board. All dredging components in contact with this dredged mixture are subject to constant wear and tear. As a result, they need replacement.
Dredging components replacement
Practical exchange of dredging components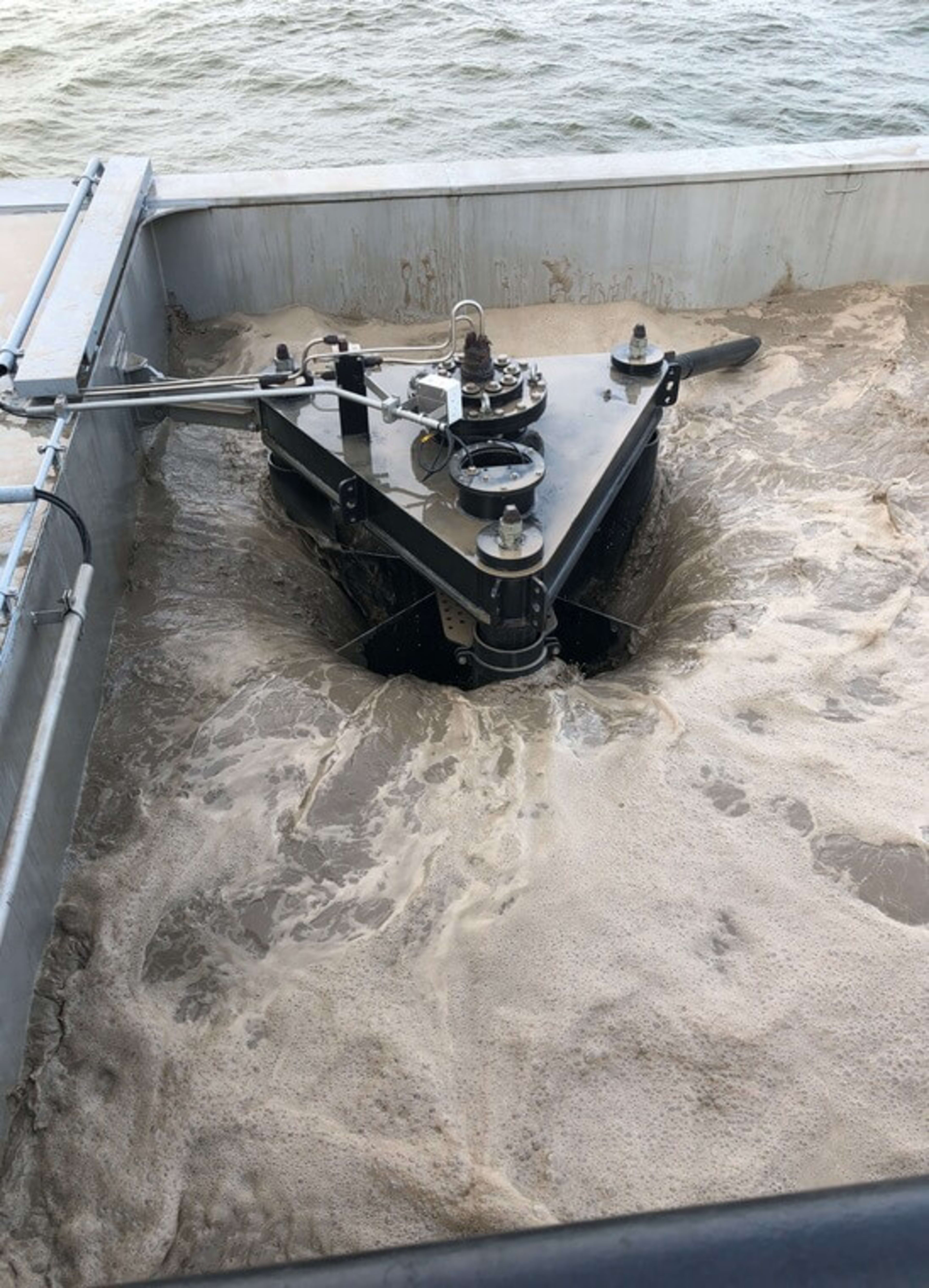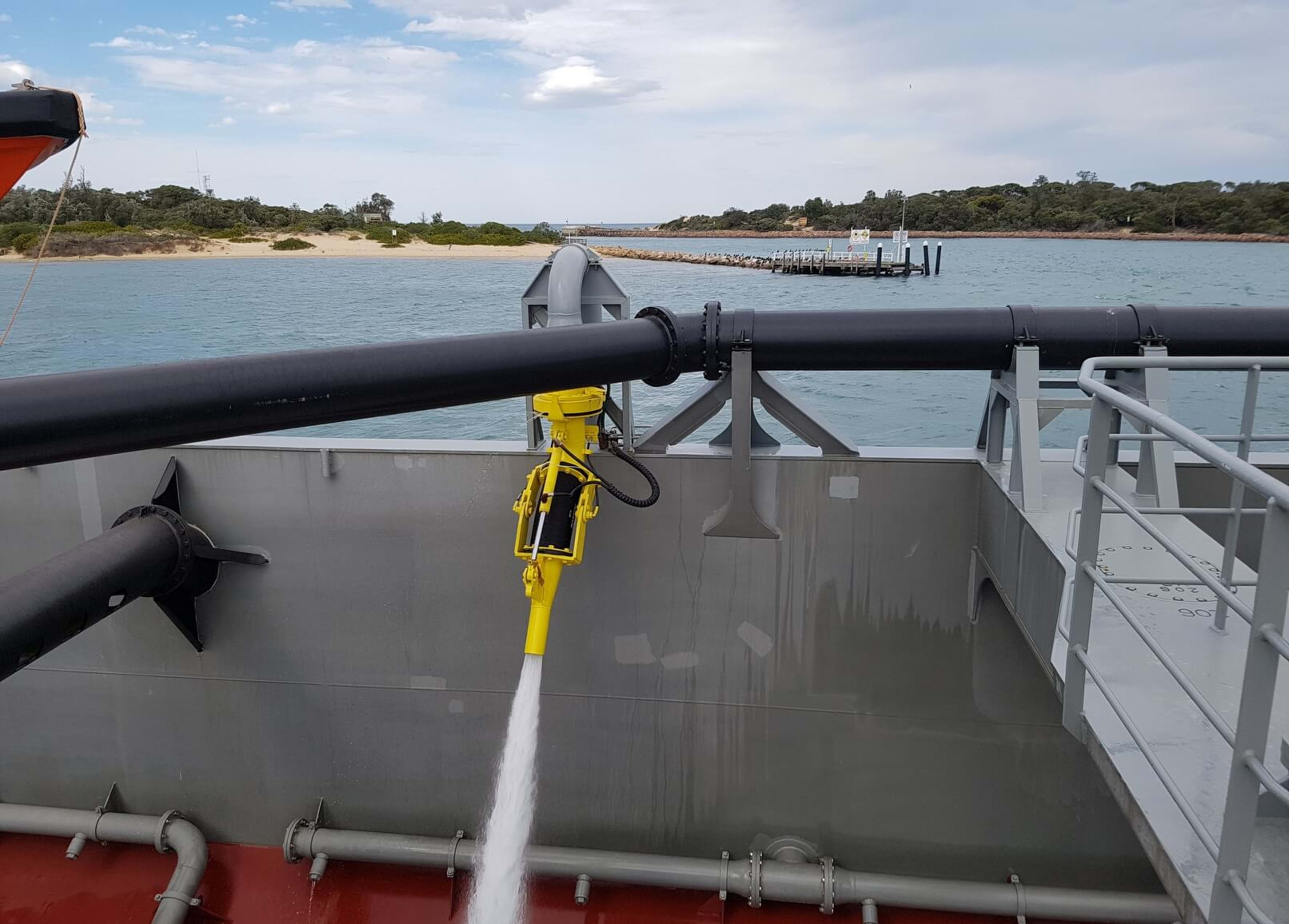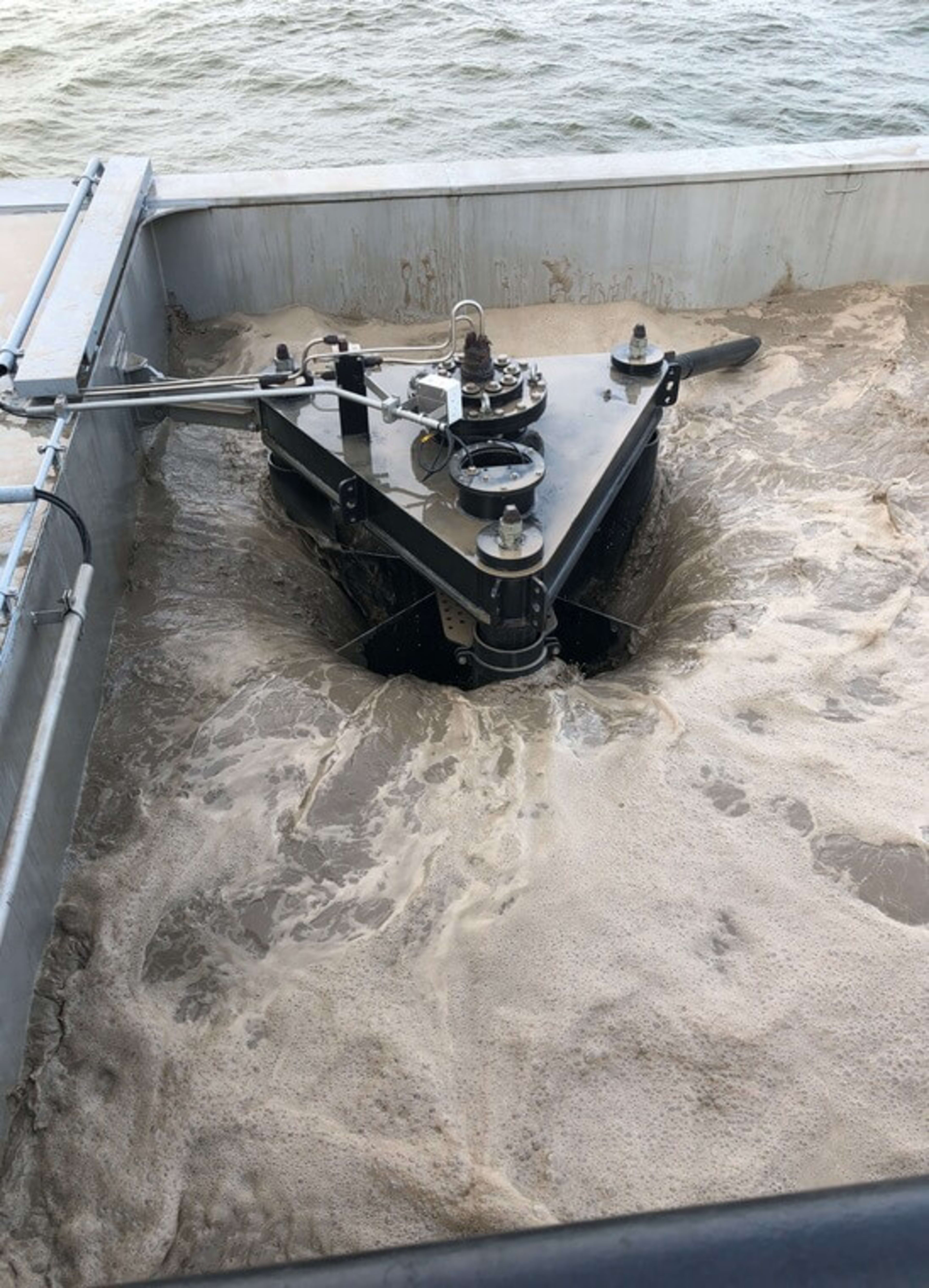 A hopper dredger, as any dredger, needs continuous maintenance. Dredging activities result in a gradual yet constant degradation of all dredging gear in contact with the abrasive dredged mixture. As a result, dredging components are replaced often. Damen has a complete range of dredging components available for component replacement.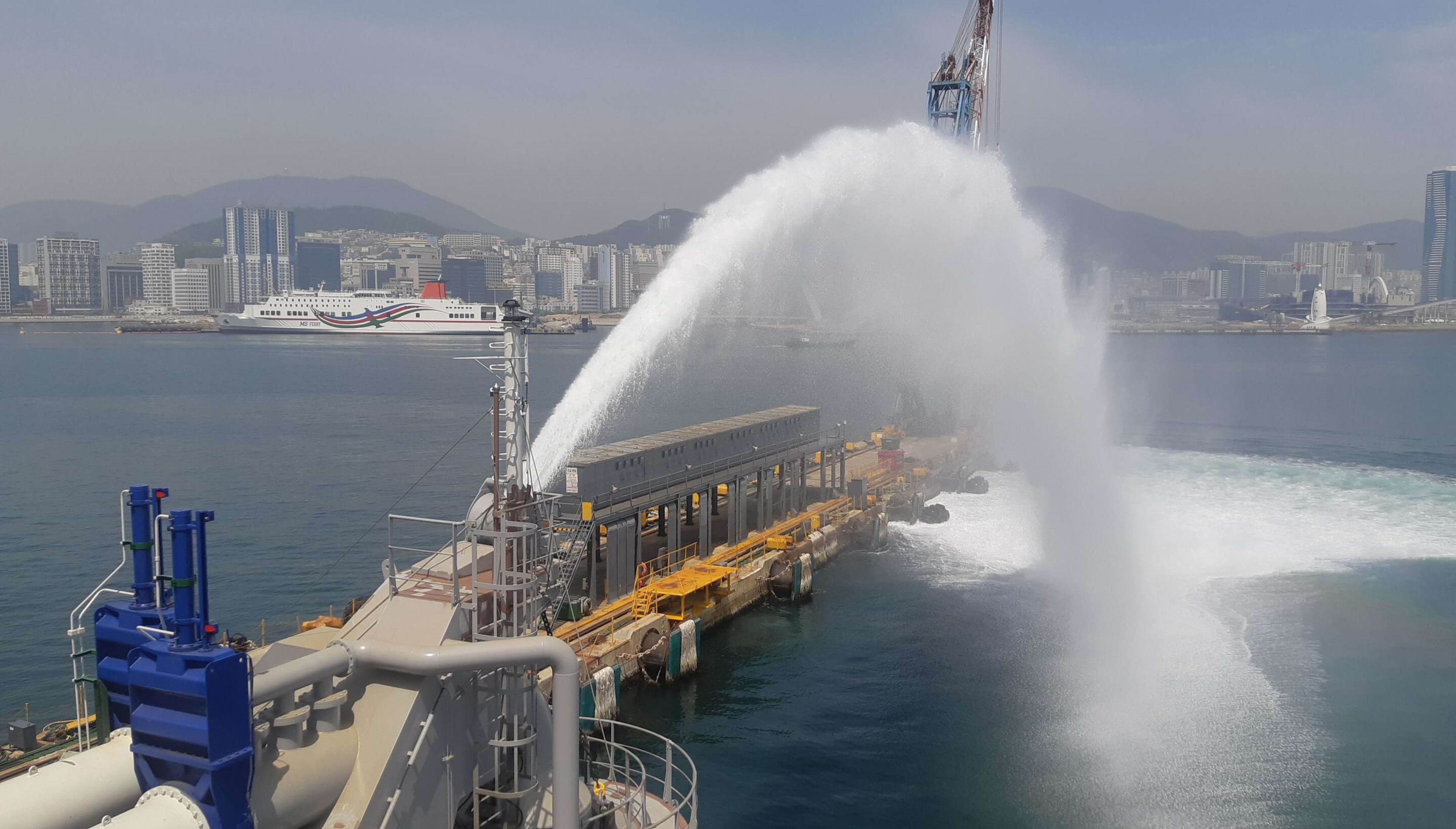 A wide range available
For all hopper dredgers, great and small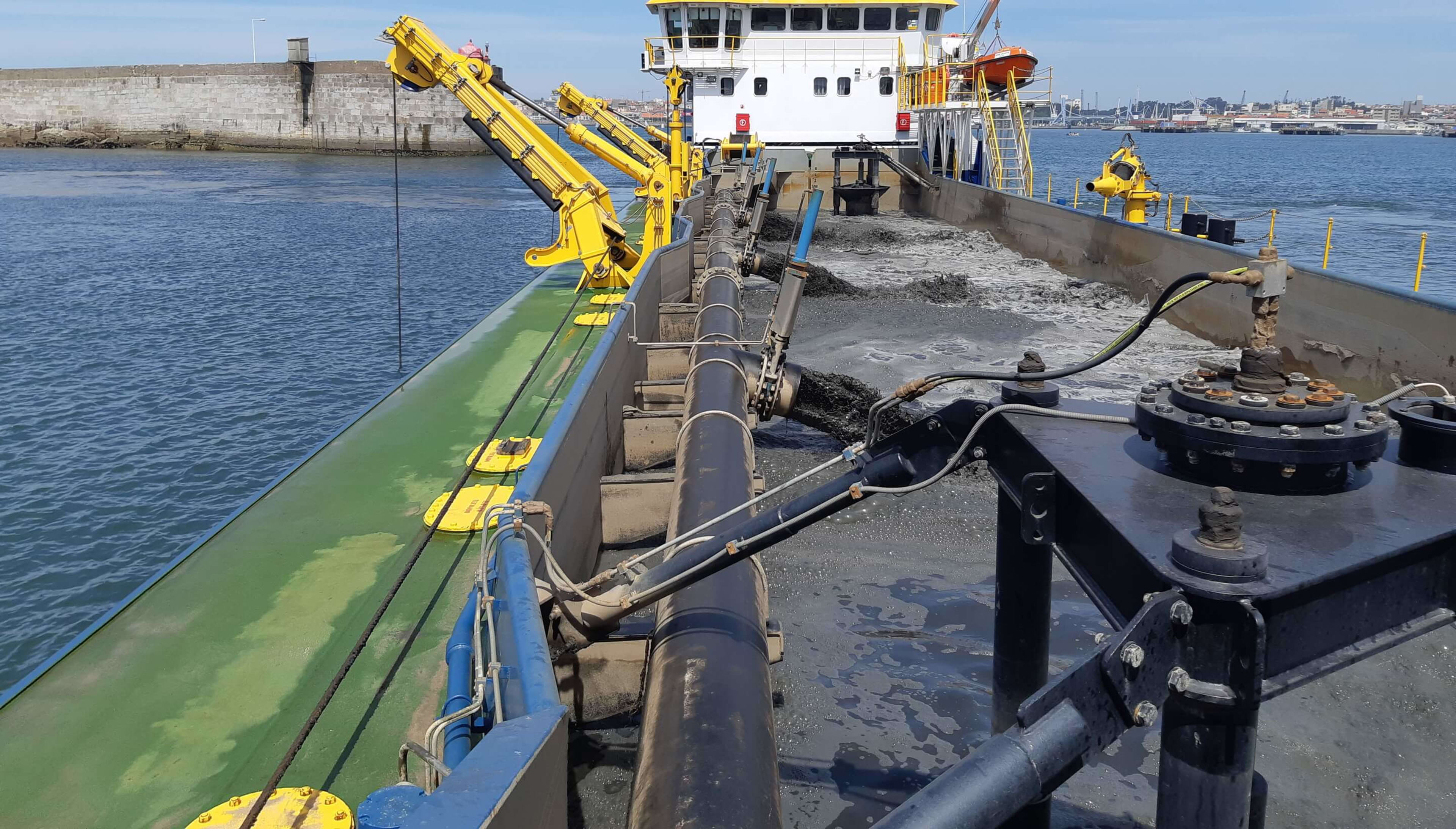 Practical installation
Modular designed dredging components
Dredge systems maintenance
Replacing dredging components
To ensure the reliability of a hopper dredgers operation, maintenance activities are vital. These will result in the exchange of hopper dredger loading gear such as dredge valves, overflows, jet water monitors, jet nozzles and much more.
---
Telescopic overflows
Telescopic overflows are installed to ensure transport water is removed from the hopper hold efficiently. After years of service, they may need replacement. Damen offers a full range overflows following your dredge pump capacity and hopper length. Please share your requirements including stroke and diameter.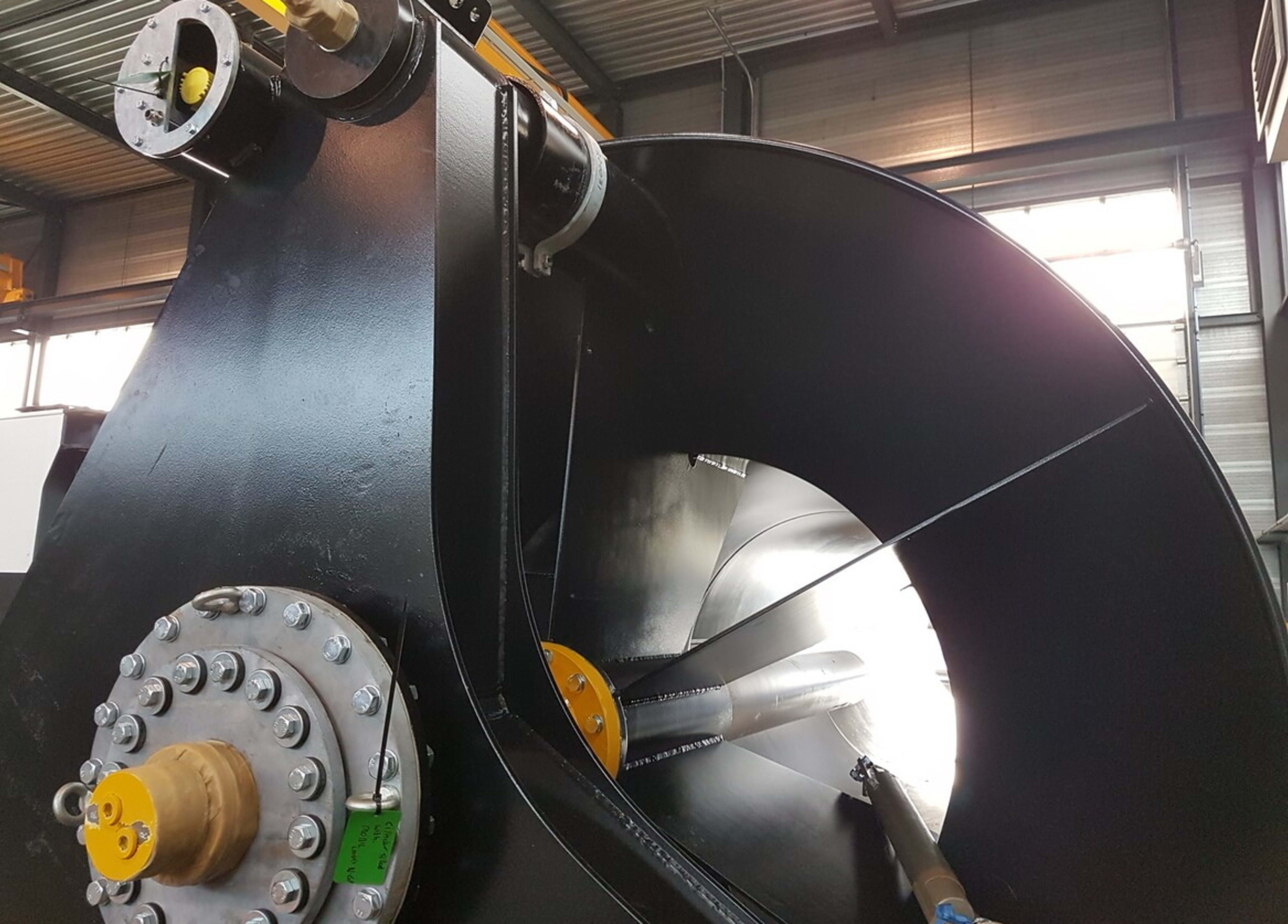 ---
Jet water monitors
A hopper discharge operation can be enhanced by ensuring that the full load is discharged in the shortest possible time frame. The discharge process can be speeded up by directing a controlled water jet to areas where cargo remains. This job is easily done by a jet water monitor allowing both vertical and horizontal movement, simply controlled from the wheelhouse.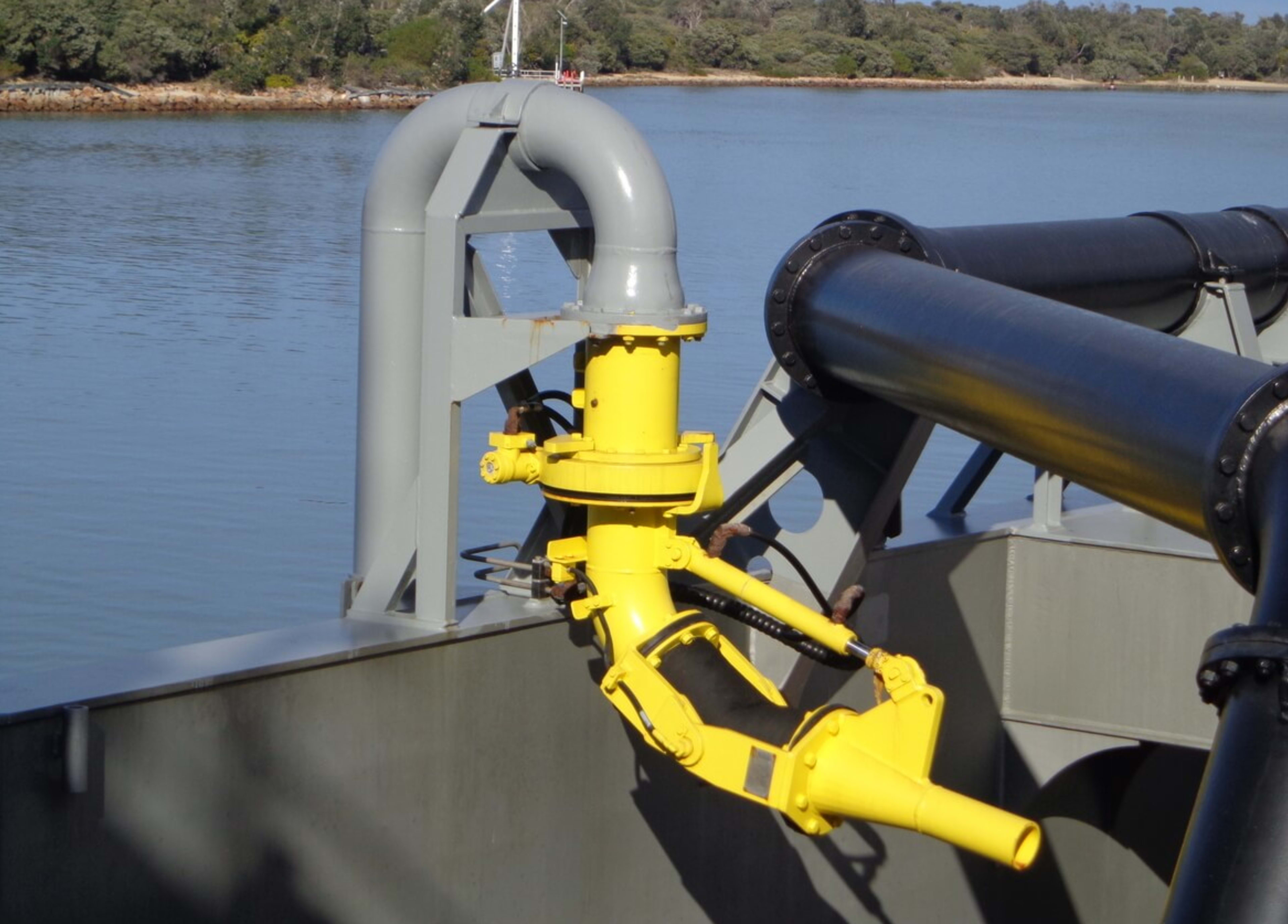 ---
Bow coupling & rainbow nozzle
Discharging over the bow of a hopper dredger is a practical way to deposit a sand cargo where it should be delivered. A bow coupling unit with floating pipe line, a rainbow nozzle and a batch of dredge valve form a practical dredging package which will enable you to upgrade your hopper dredger, making it fit for land reclamation projects.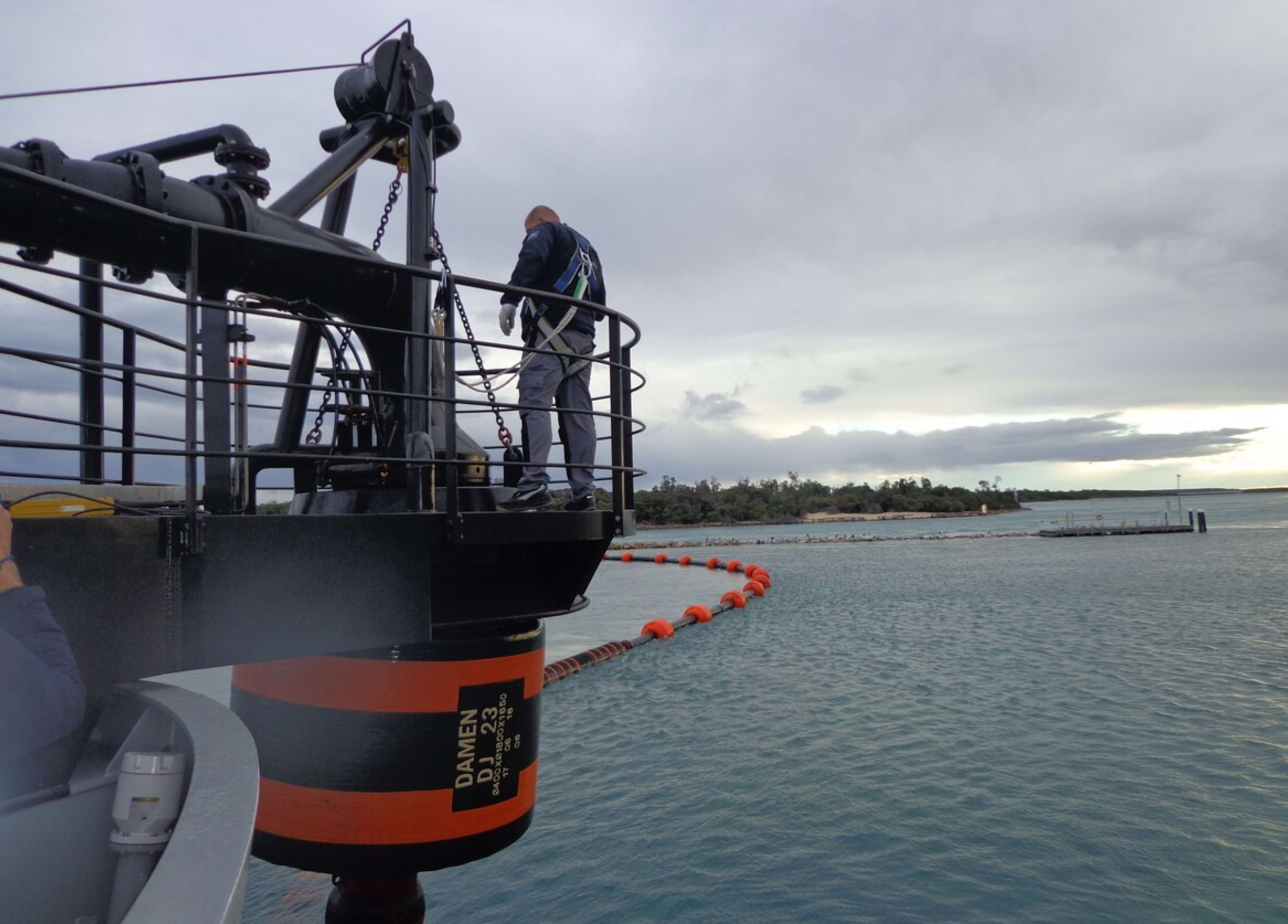 ---
Discover our dredging components
Interested?
Let's discuss your hopper dredger operations!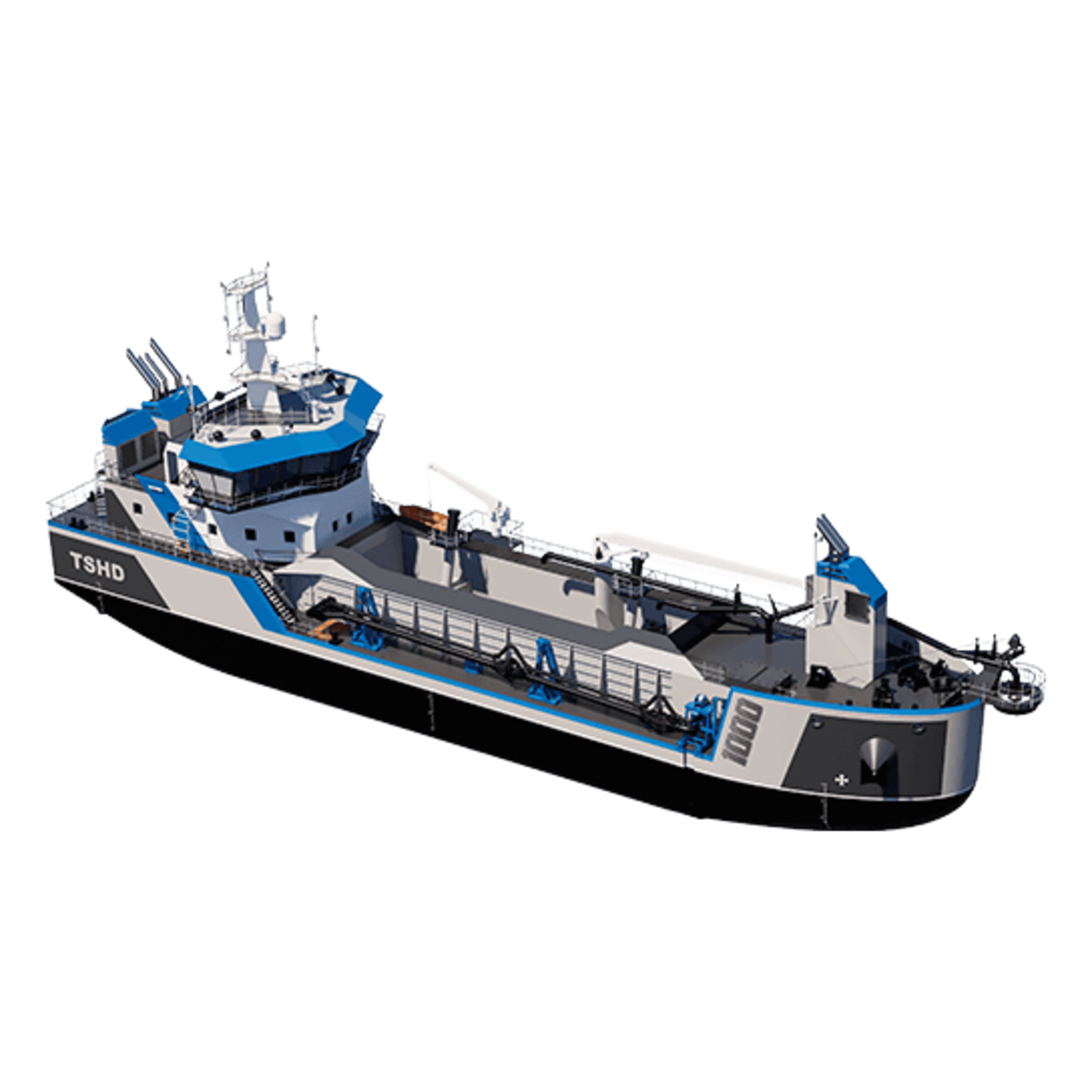 Dredging successes
Our dredging equipment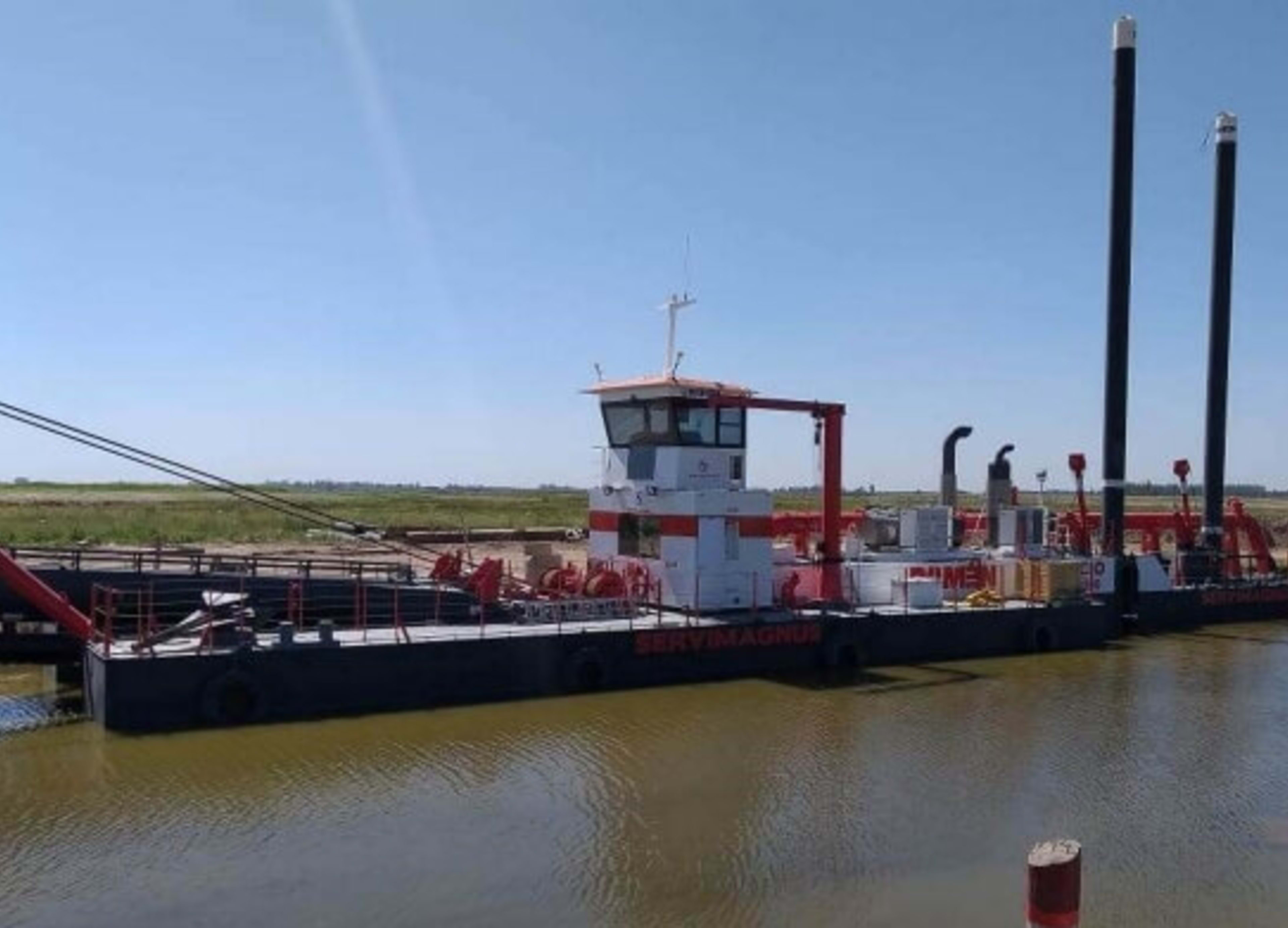 Cutter Suction Dredger 500 "Lucio"
The CSD500 Lucio has started its working life on the maintenance dredging job in the Rio Salado, in the Argentinian Buenos Aires province.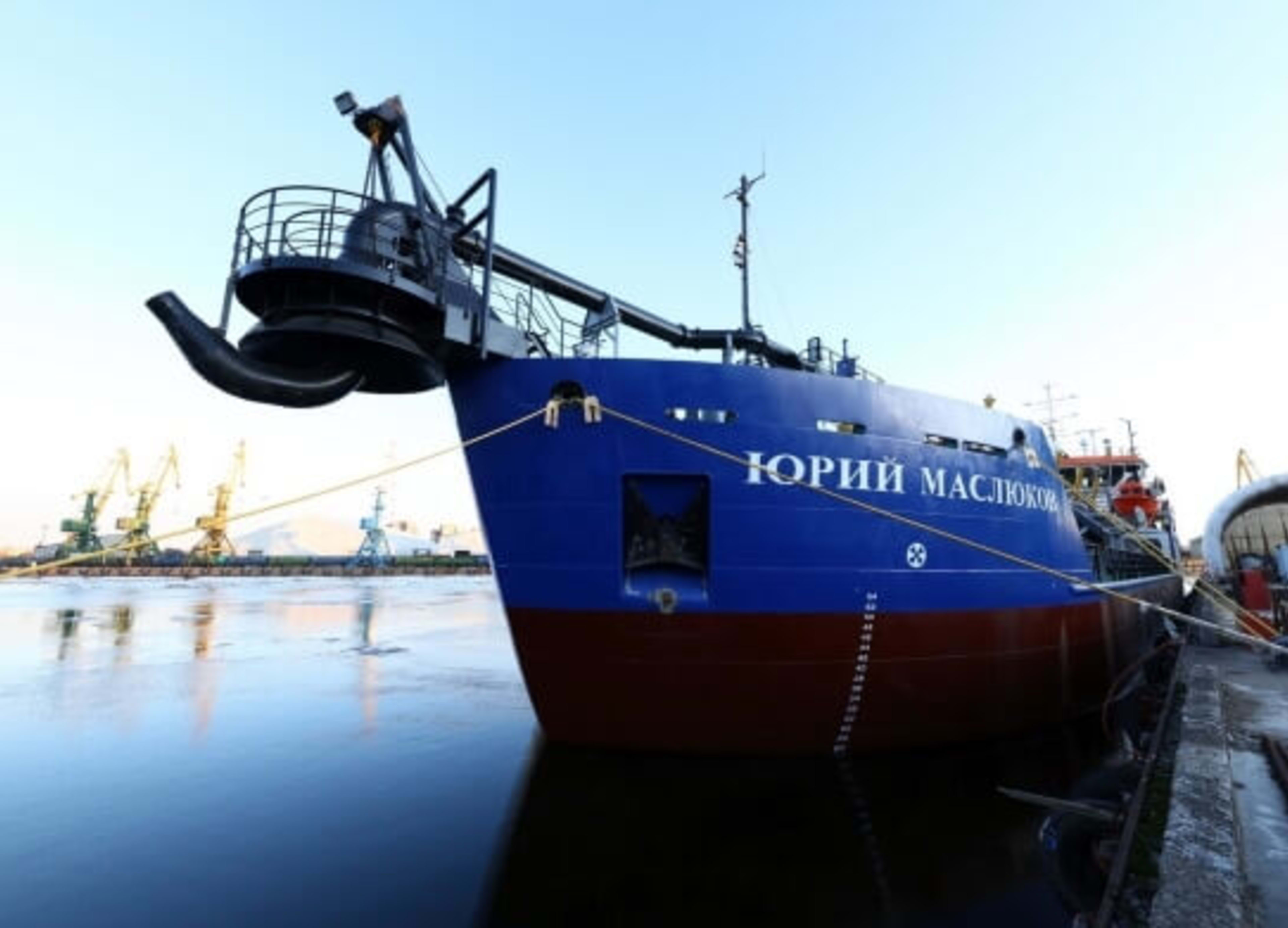 TSHD 2000 "Yuri Maslyukov"
Damen delivered a design package plus the dredging equipment for a TSHD2000. The hopper dredger has been built by Onega Shipyard, Russia.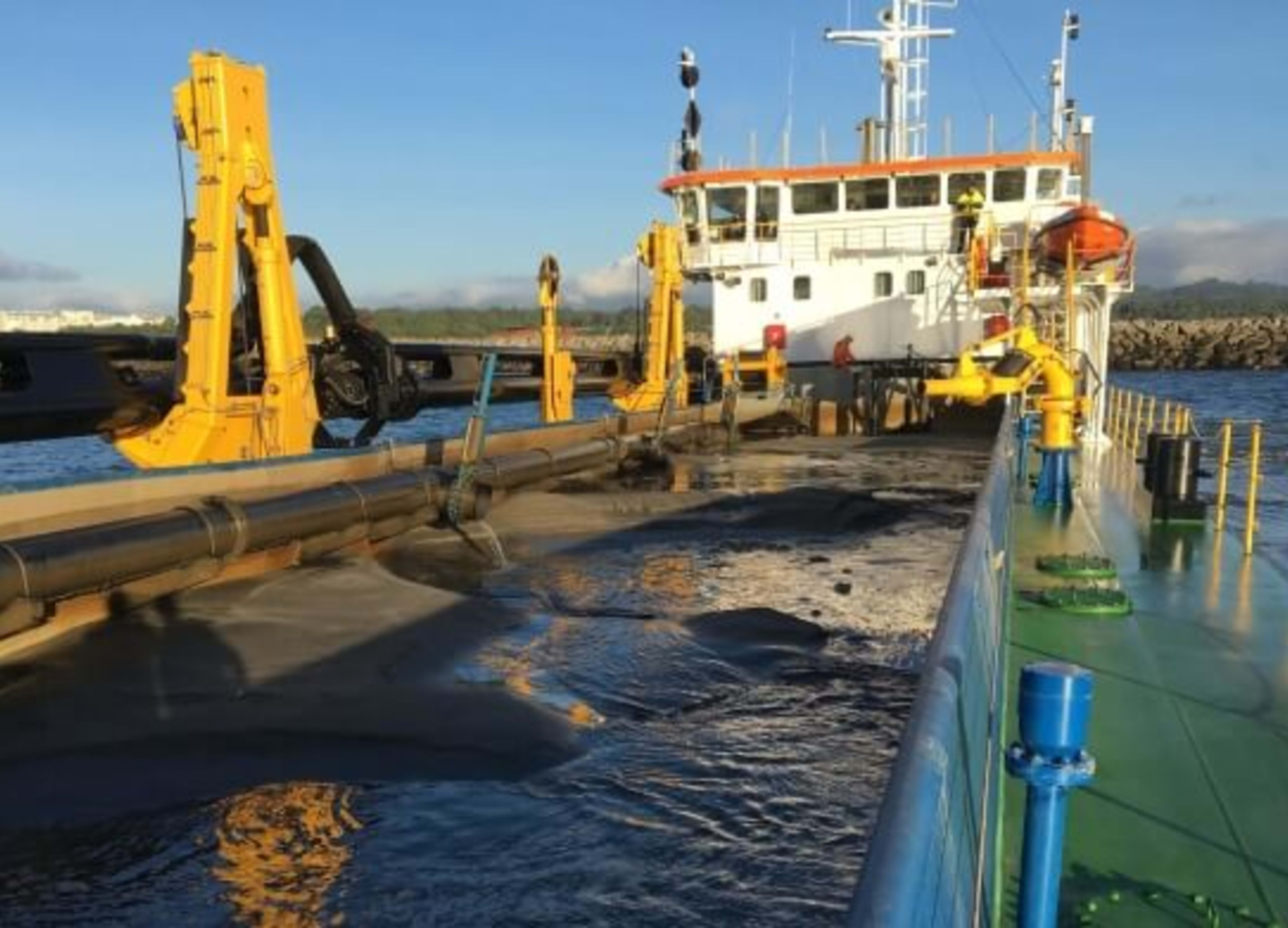 Trailing Pipe System 500 for "JOSE DUARTE"
A 500 mm trailing pipe, customised to work between -20 m and -40 m dredging depth, has been delivered to a Portuguese yard for a Portuguese contractor.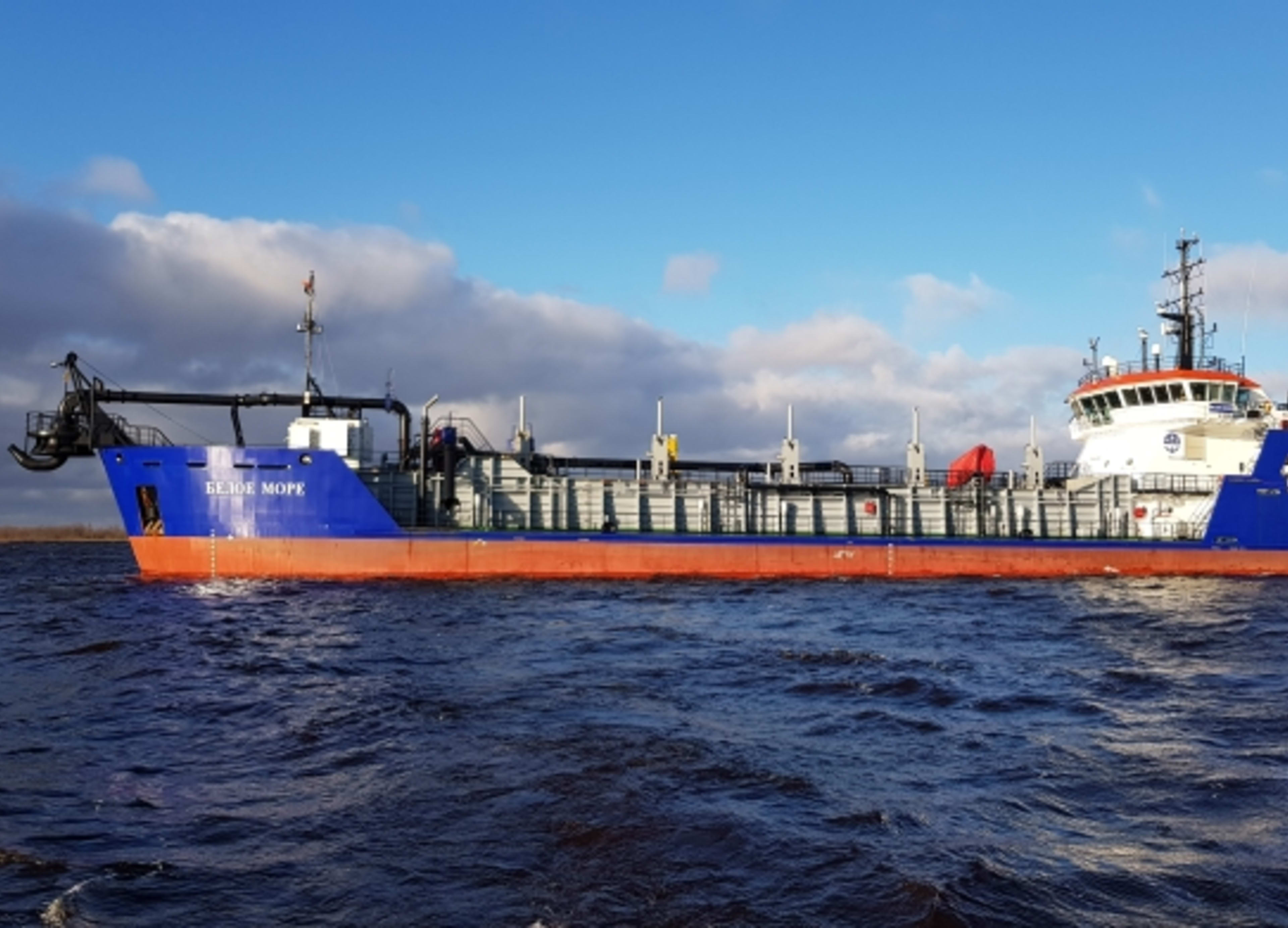 TSHD 2000 "Beloe More"
A Damen trailing Suction Hopper Dredger with a hopper capacity of 2.000 m3 has been delivered to ROSMORPORT. The hopper dredger has been fitted out with a 600 mm trailing pipe and will dredge at a max depth of -22 m.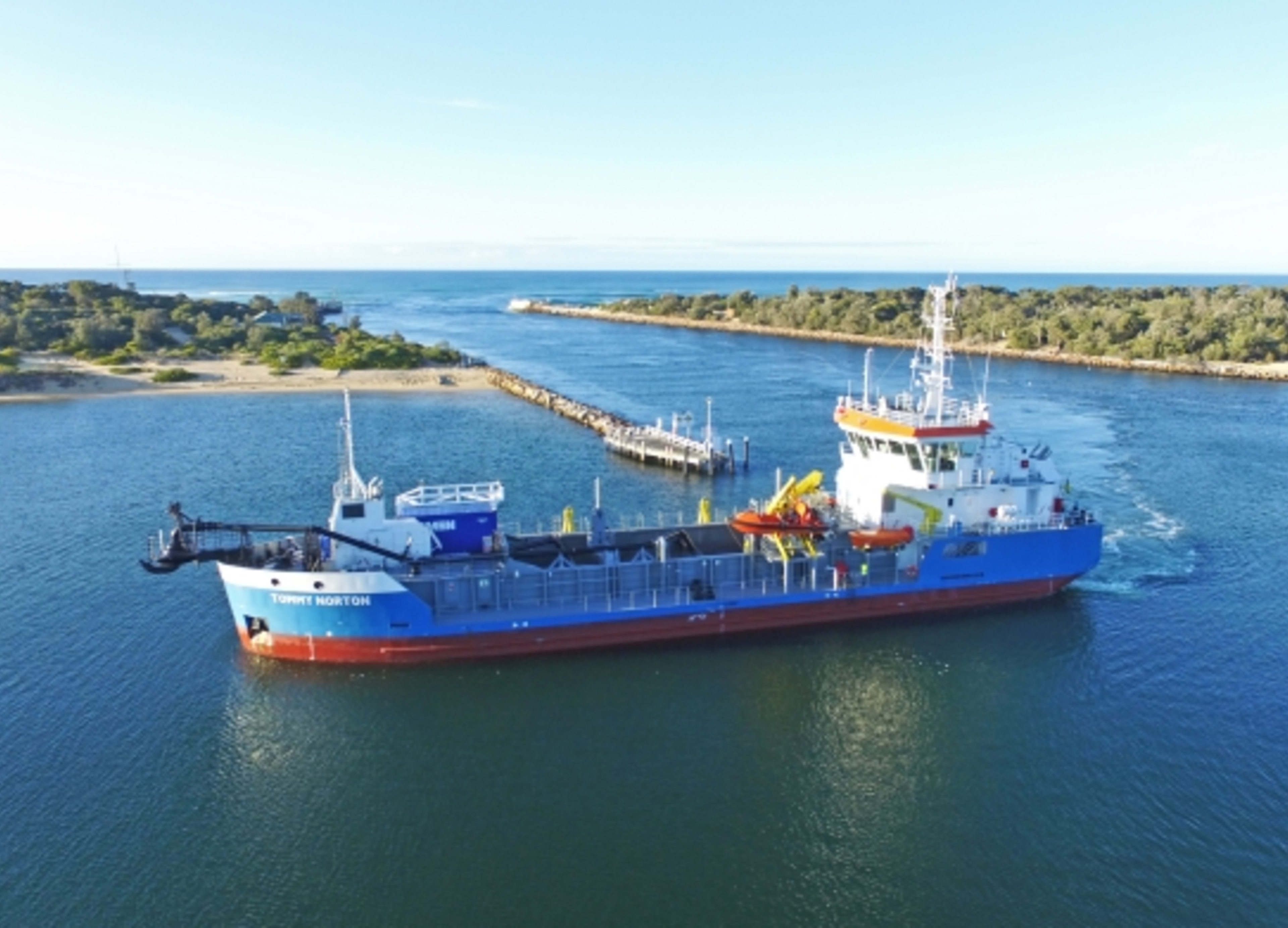 Damen TSHD 650 "Tommy Norton" begins operations at Gippsland Lakes, Australia
The Tommy Norton, a Damen Trailing Suction Hopper Dredger (TSHD) 650 built at Damen Shipyards Yichang has been officially delivered to her proud owner, Gippsland Ports.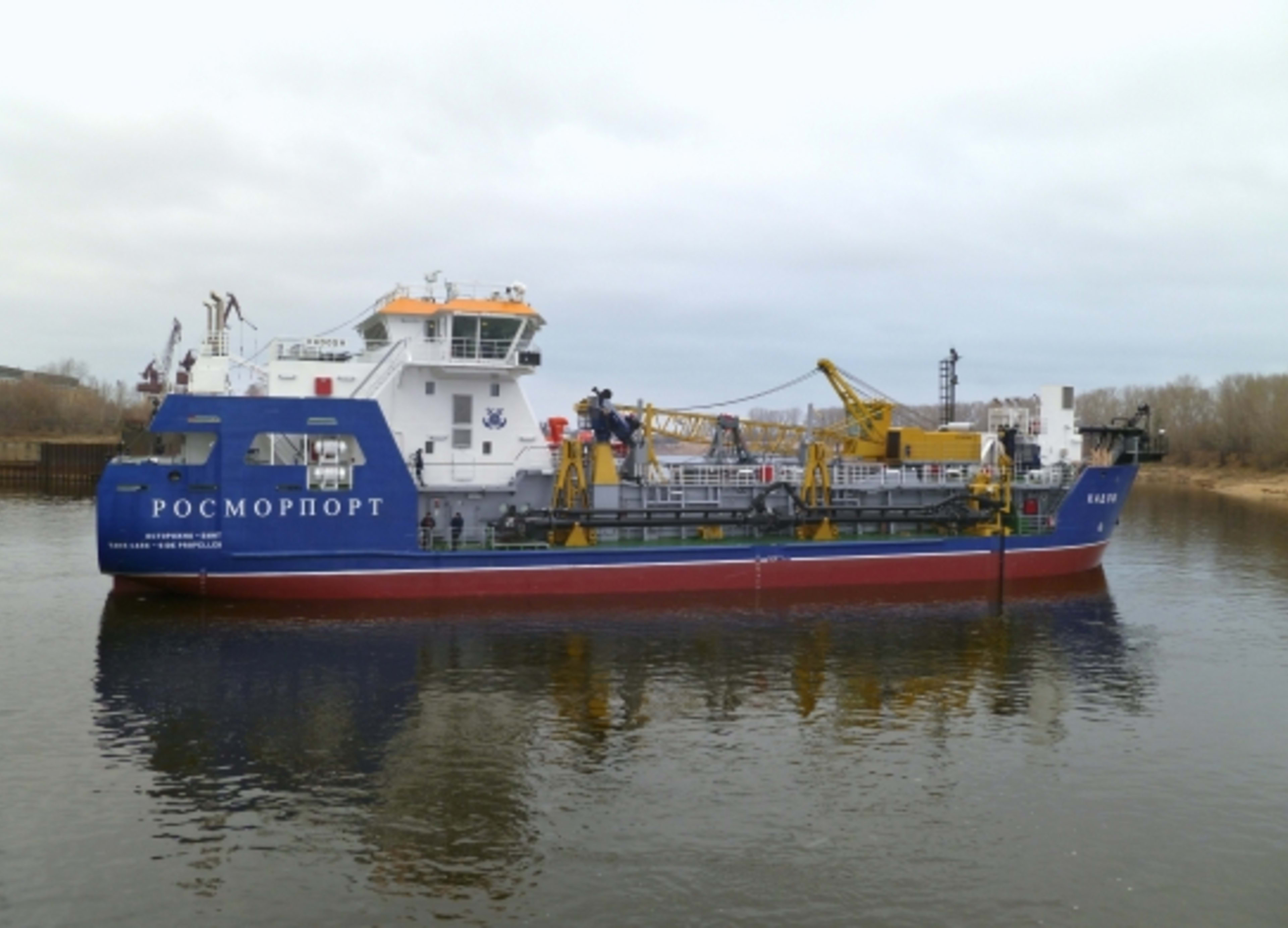 TSHD 1000 "Kadosh"
The locally built dredgers, as a series of three vessels, are fitted out with a 500 mm trailing pipe and a grab crane to perform maintenance dredging in basins and access channels at several ports.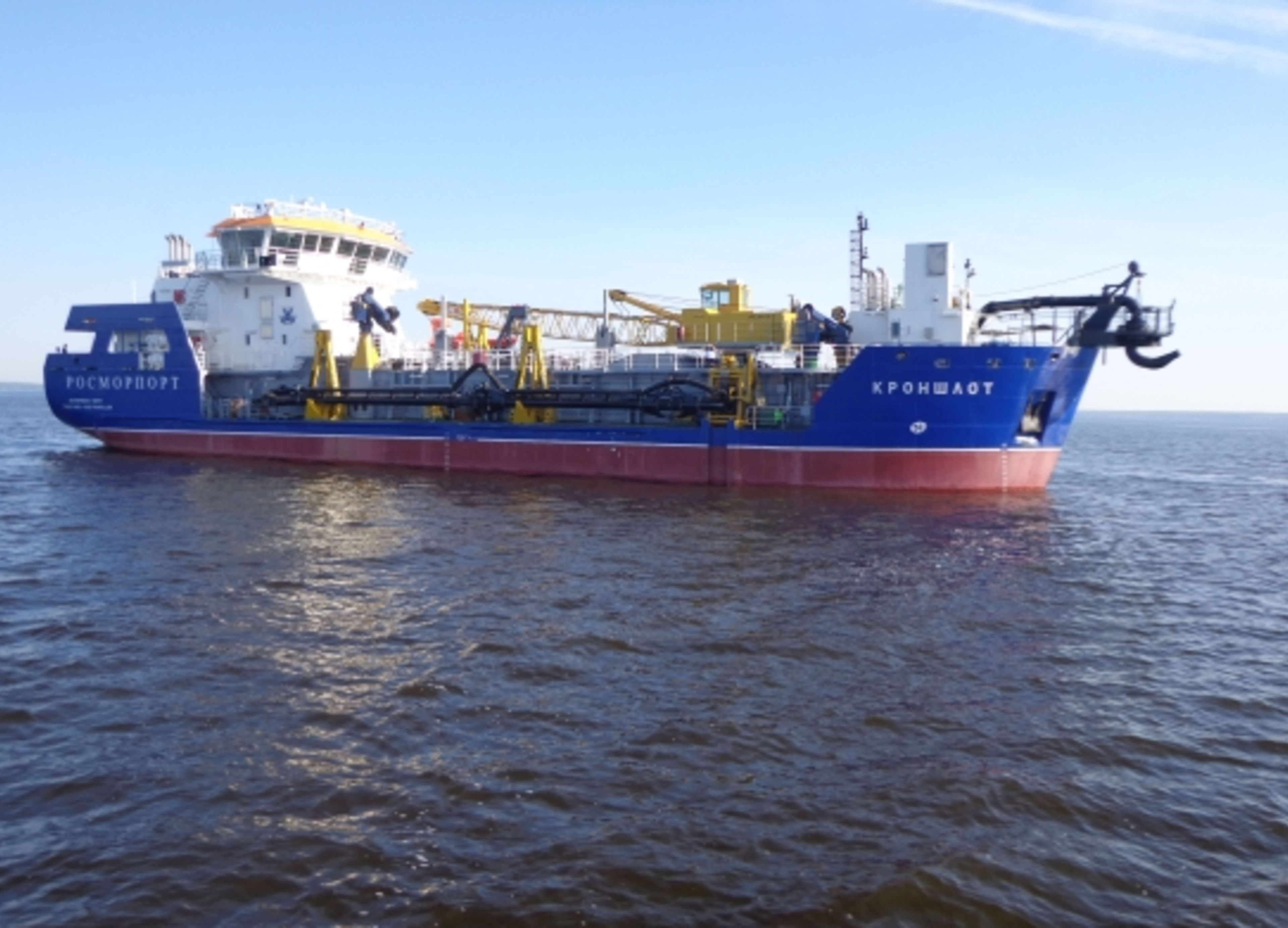 TSHD 1000 "Kronshlot"
The locally built dredgers, as a series of three vessels, are fitted out with a 500 mm trailing pipe and a grab crane to perform maintenance dredging in basins and access channels at several ports.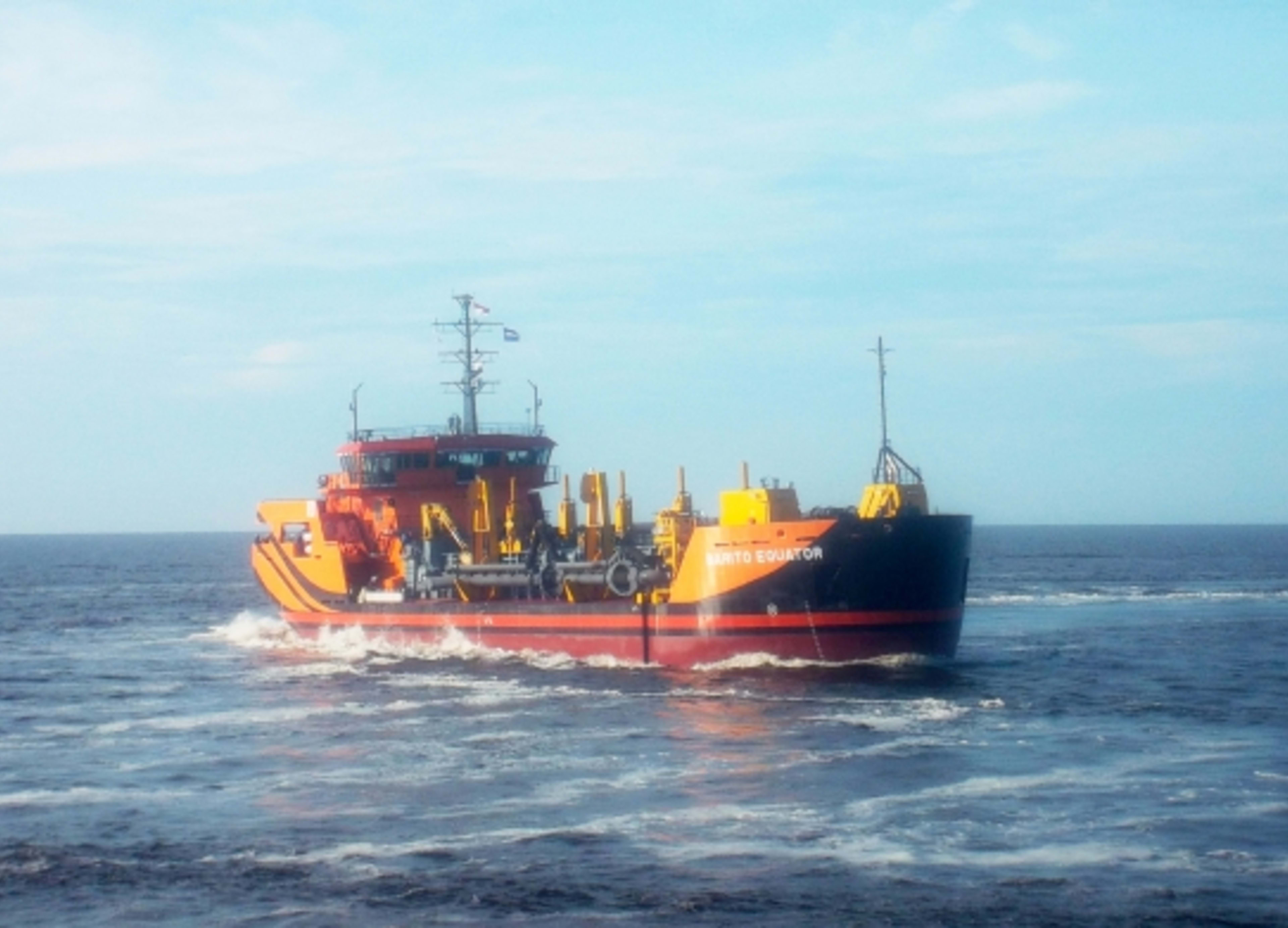 Largest Damen hopper dredger delivered in Borneo to PFNM
The delivery in early May of Trailing Suction Hopper Dredger (TSHD) Barito Equator demonstrates how Indonesia's developing maritime industry is building ever more complex vessels.
Customised Dredging Systems
Your partner in dredging
Dredging requires more than just shipping a dredge valve or overflow. It requires more gear such as dredge pumps and instrumentation to optimise the job. Moreover it requires crew training and project management to bring the works to a successful conclusion. Damen can assist you during the full lifecycle of your dredger.