Drag arm component renewal
A complete range of trailing pipe components
Whether you are a dredging contractor or dredge repair yard, you may need to replace trailing pipe components. These individual components are available for the replacement or upgrade of a suction pipe of a hopper dredger. A complete fit for purpose range of dredging equipment is available to ensure optimal production of your hopper dredge.
Enhance your dredging efficiency
Fit for purpose dredging components
A trailing suction pipe consist of a number of essential components to ensure optimal dredge production. Each of these components, whether it is a drag head, pipe hinge or turning gland, may need replacement. Damen offers a complete line of dredge components, all designed and manufactured in-house, made to boost your operational efficiency.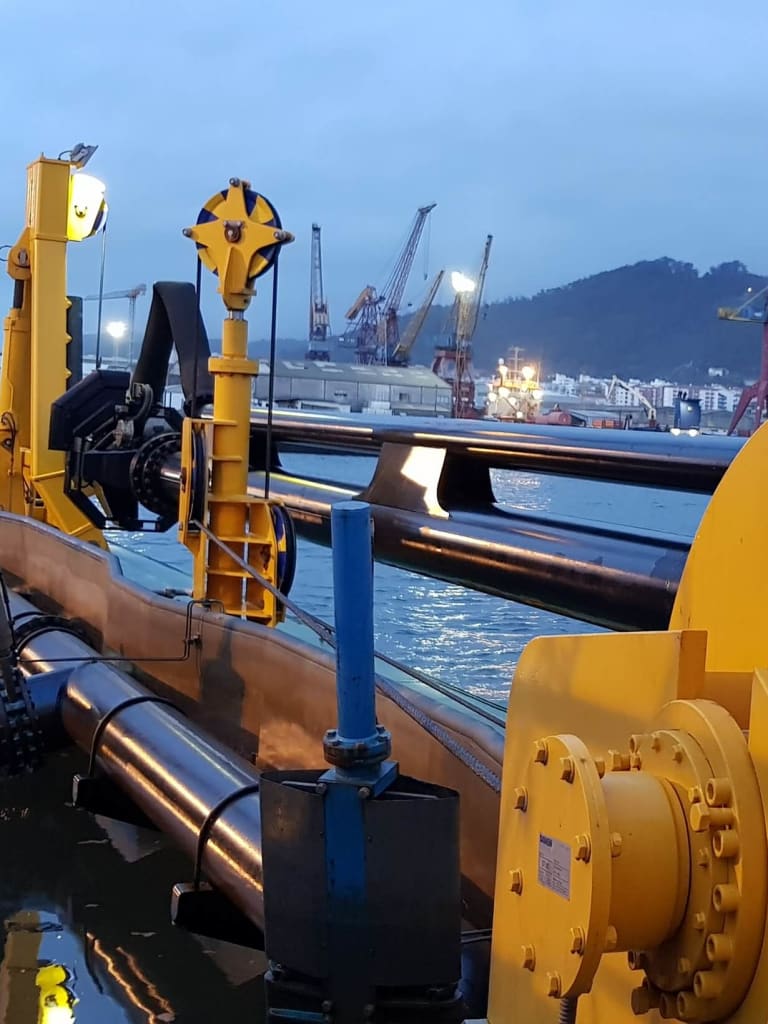 Diameters from 350 to 1000 mm
For all hoppers, great and small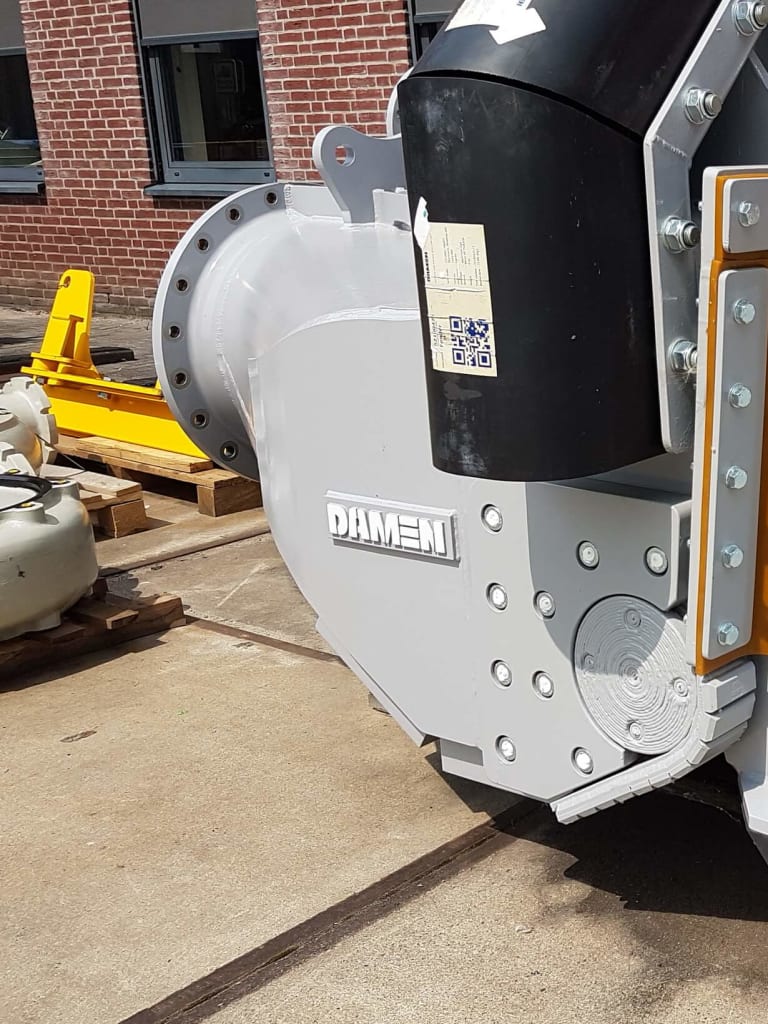 Modular design
Practical shipment to your yard
Swift installation
Easy integration dredging components
Over the 80 years Damen has supplied dredging equipment, many hundreds of dredging components have been delivered to worldwide dredging contractors. These components include the elements of trailing suction pipe systems which ensure its flexibility and optimise the dredge production. The dredging components can be offered and made as single item or as part of a complete dredge system.
---
Boost your production
A drag head is a vital element in optimising the production of your dredger. The jet water assisted single visor drag head has been designed to achieve the best possible soil cutting properties, combined with an optimised mixture flow. The soil, whether from the sea bed or from a river bottom, is liquified by the water jets, and captured by the drag head for transport to the hopper hold. The wear resistant drag head has been fitted out with easily replaceable wear blocks and teeth. Mounting is practical due to the robust flange connections.
---
Full flexibility
A trailing pipe needs flexibility; it is to be able to move freely relative to the hopper dredgers hull. A double hinge, situated approximately midway in the suction pipe, allows for both vertical and horizontal movement of the lower trailing pipe. The cardan hinge is fitted out with a robust hinge ring, a wear resistant suction hose and a jet water hose to bridge the hinge. For easy integration both pipe ends are fitted with heavy-duty flanges.
---
Safe distance
At the top of a trailing pipe, between the upper pipe and the hull connection, a single hinge is mounted. This single hinge ensures that the trailing pipe can move away from the hopper dredgers hull safely during dredge operations. A single hinge includes heavy duty mixture piping, a wear resistant suction hose, hinge arms and flanged connections.
---
Follow the profile
Allowing the drag head to follow the bottom profile ensures an optimal vacuum within the drag head. This movement around the pipe's axis is ensured by a turning gland. The turning gland consists of two flanged pipe pieces turning on self-lubricating grey cast steel. Thus, the turning gland enhances maneuverability of the drag head, and contributes to safe and efficient dredging operations.
---
Dredge components equipment package
Trailing pipe components are delivered as single items as dredge pipe upgrade. Yet, a technical survey may reveal that the complete trailing pipe needs replacement. Whatever your requirements, whether a separate dredge component or a full dredging package, Damen is up for the job. Should you be interested in a complete hopper dredge package, please click here.
Read more
---
Which dredge component do you need?
Let's check our stock!
Customised Dredging Components
Your partner in dredging
Dredging requires more than just shipping a dredge valve or drag head. It requires more gear such as dredge instrumentation to optimise the job. Moreover it requires crew training and project management to bring the works to a successful conclusion. Damen can assist you during the full lifecycle of your dredger.