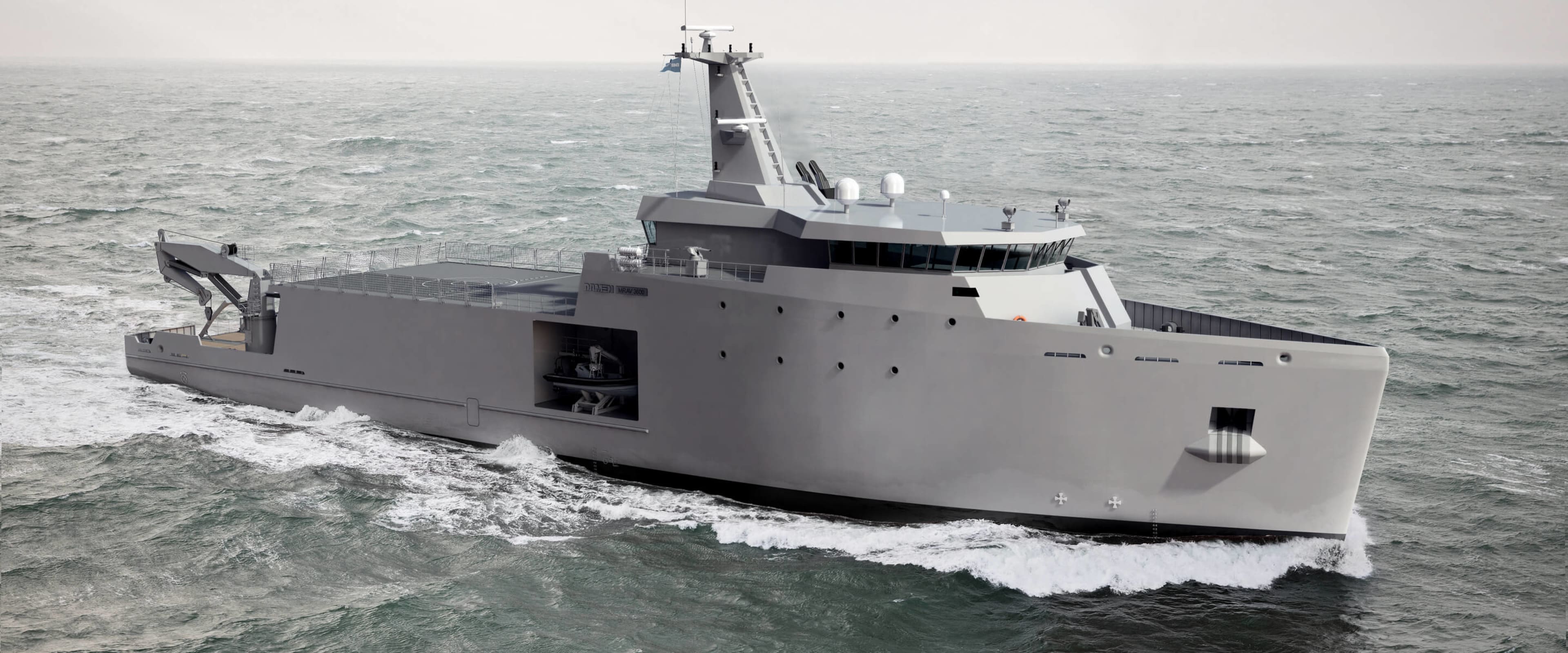 Multi Role Auxiliary Vessel 3600
Intended for worldwide service, the capacity of the largest vessel in the range – the MRAV 3600 – allows for more than one specific mission during a deployment. Capable of hydrographic operations both in littoral and deeper waters, this vessel also has a helideck and substantial storage capacity for other mission configurations, equipment and cargo.
Specifications
Key figures
Dimensions
Speed transit - max.

14 - 16 kn

Propulsion

Diesel Electric

Position keeping

Dynamic Positioning DP2
Performances
Endurance

4 weeks

Core crew - Mission crew

14- 45 persons
Let us help you to suit your needs
Our Multi Role Auxiliary Vessel flourish in a specific job: multi-functionality through mission- coastal, (very) shallow and inland waters.