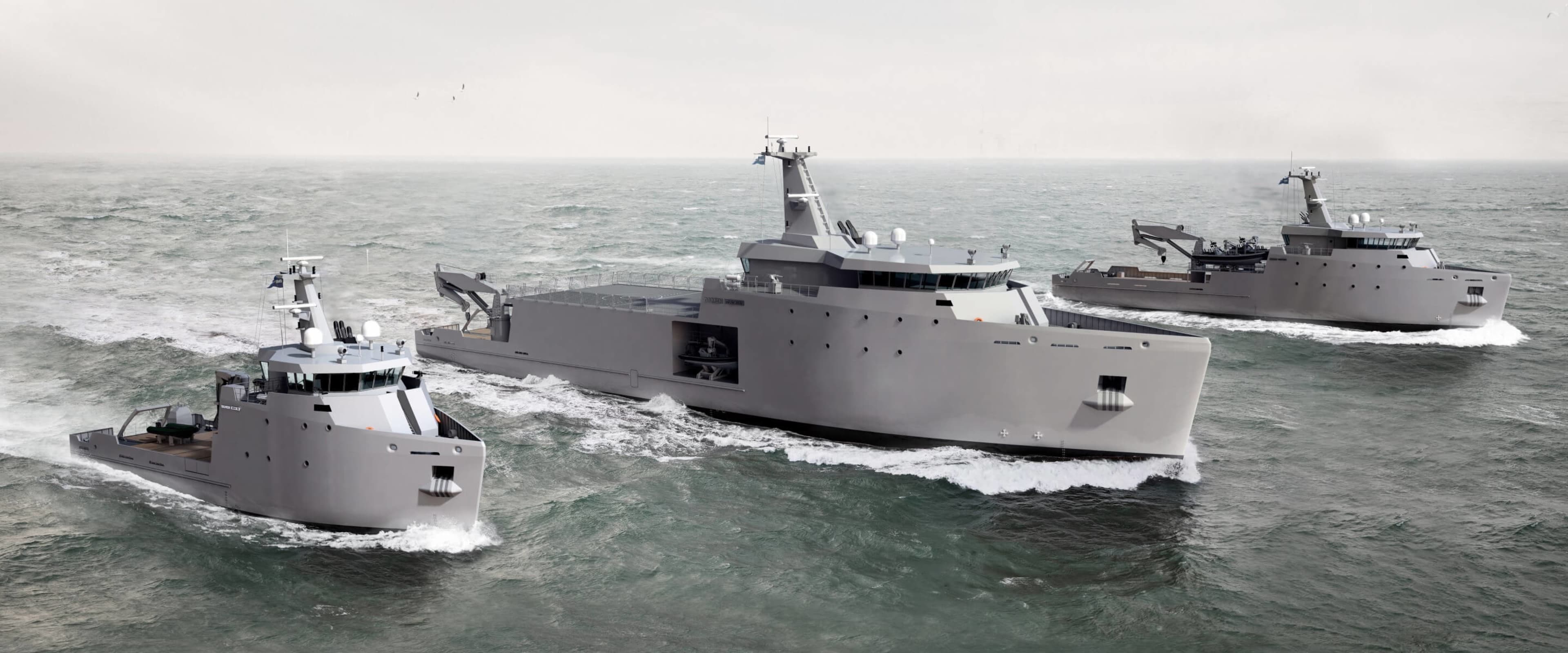 From purpose-built to auxiliary mission adaptability
Multi Role Auxiliary Vessels
Multi Role Auxiliary Vessels
The common theme running through the MRAV series is the provision of a basic platform offering reliable and cost-effective multi-role potential and survey capabilities. The Multi Role Auxiliary Vessel (MRAV) allows Navies to switch from traditional one-to-one replacement of single purpose built ships to compact mission adaptable auxiliaries.
View models
Multi Role Auxiliary Vessels
Robust and versatile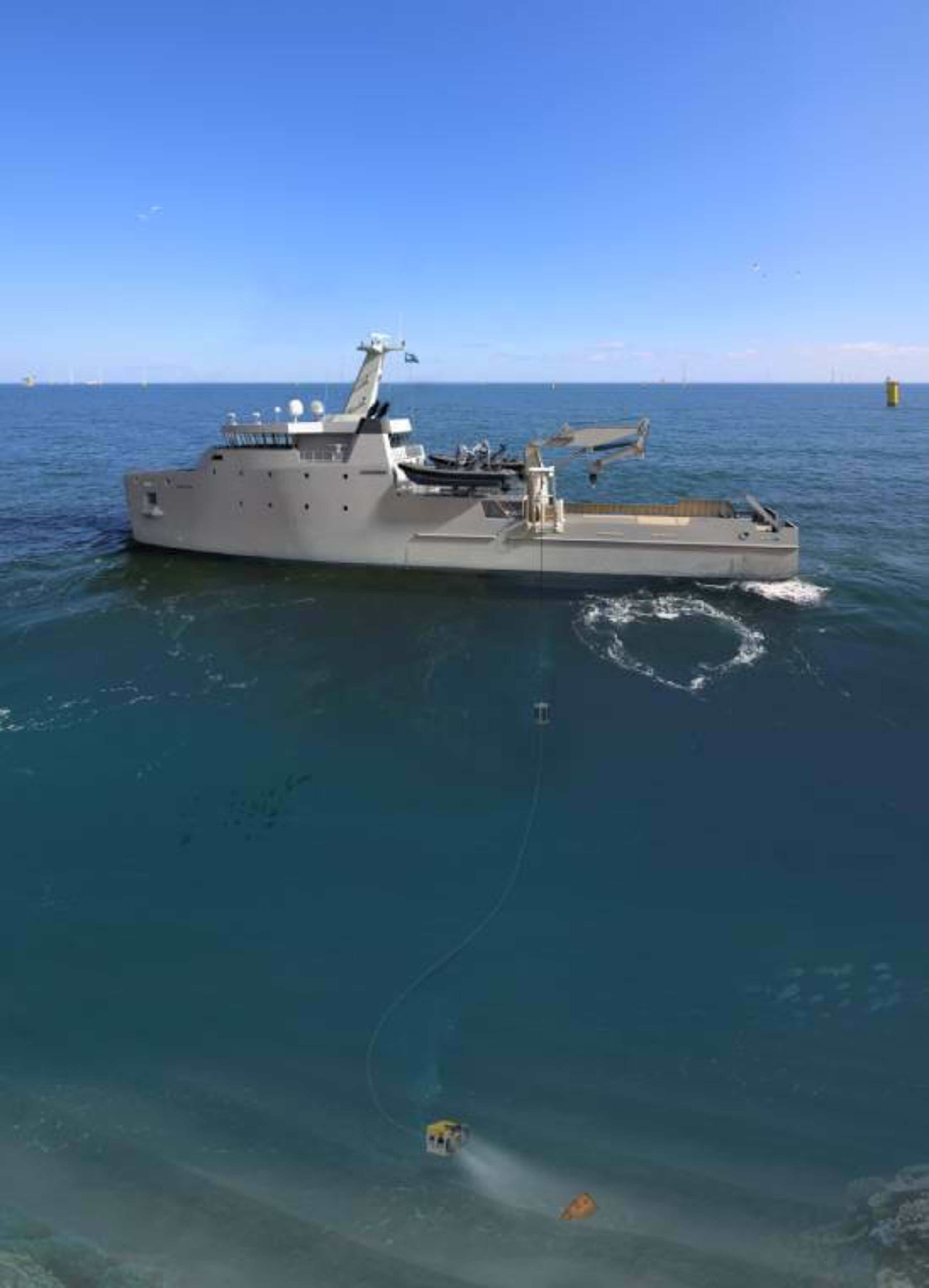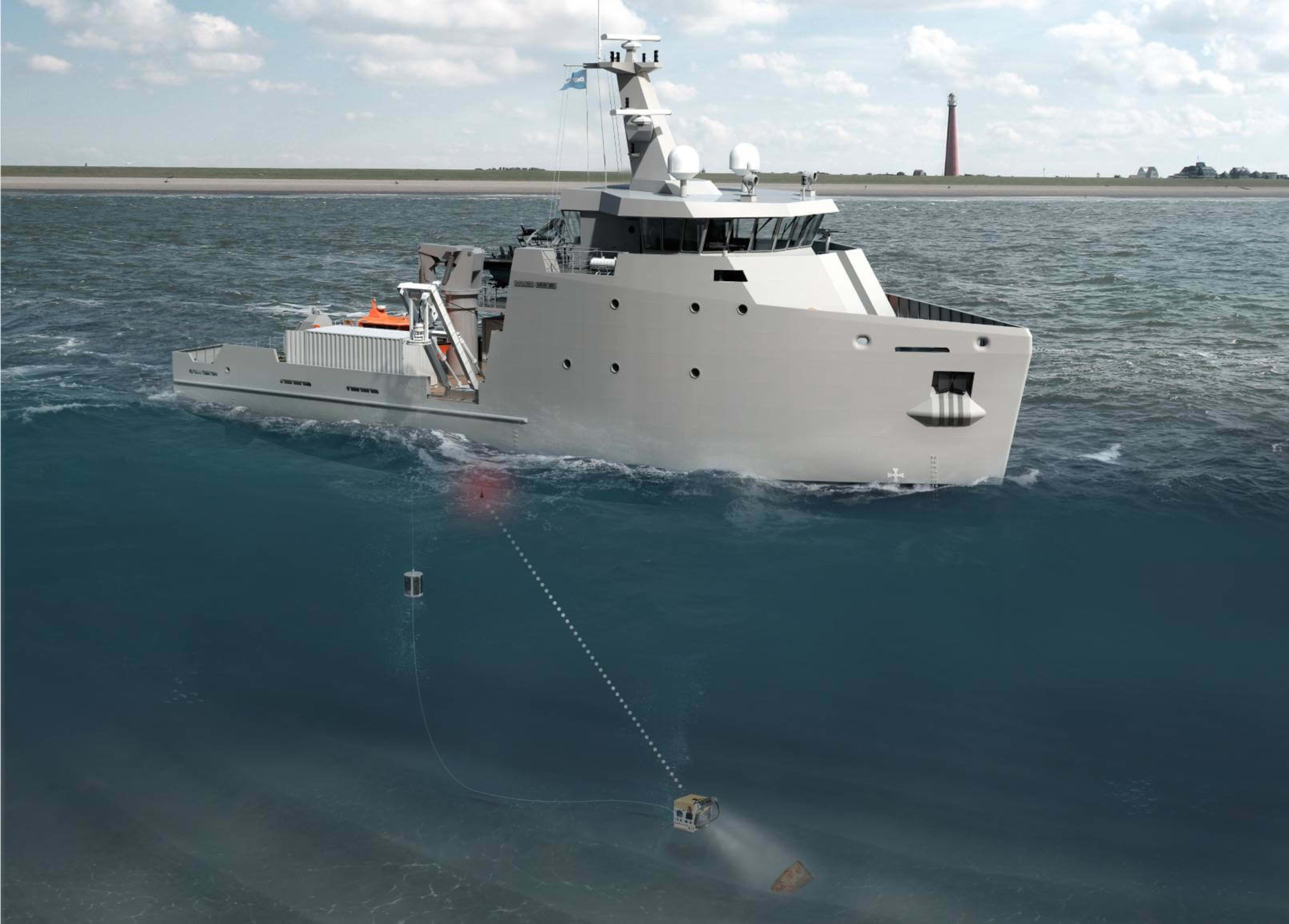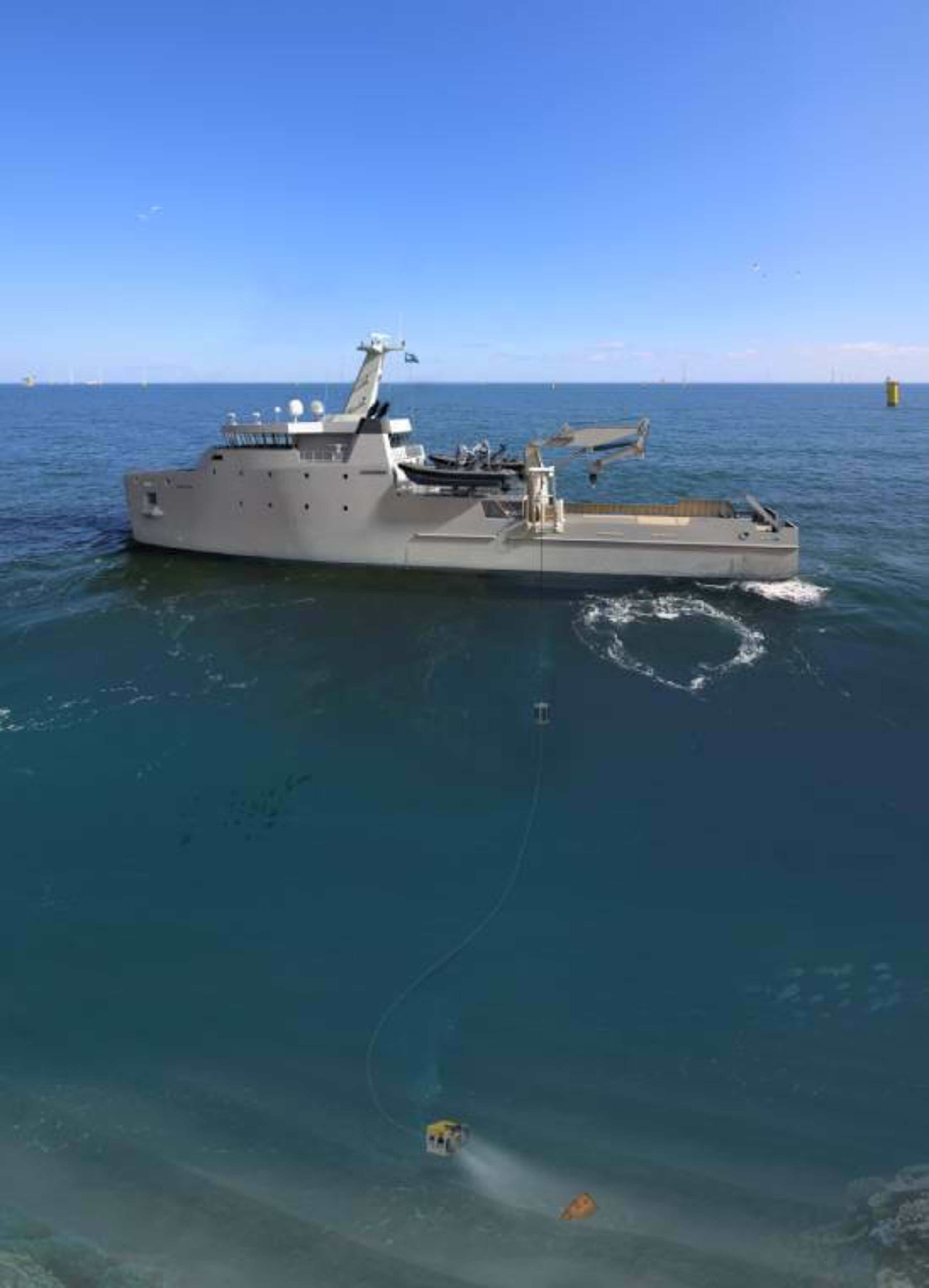 The largest version of the range is able to operate worldwide, on the ocean as well as in littoral waters. This ship has additional capabilities such as disaster and humanitarian relief, oceanography and naval training support.
Take the Tour
The introduction of flexible concepts allows as many functions as possible to be included in the vessels' scope without reducing the effectiveness and capacity of the fleet.
---
EFFECTIVE & EFFICIENT
Economics
A modular platform is inherently flexible. This allows naval clients to better react to changes in the mission environment. Modularity also has implications for the cost of ownership; the lifetime of an individual vessel can be efficiently extended by upgrading capabilities with new equipment modules that are not integrated into the original design.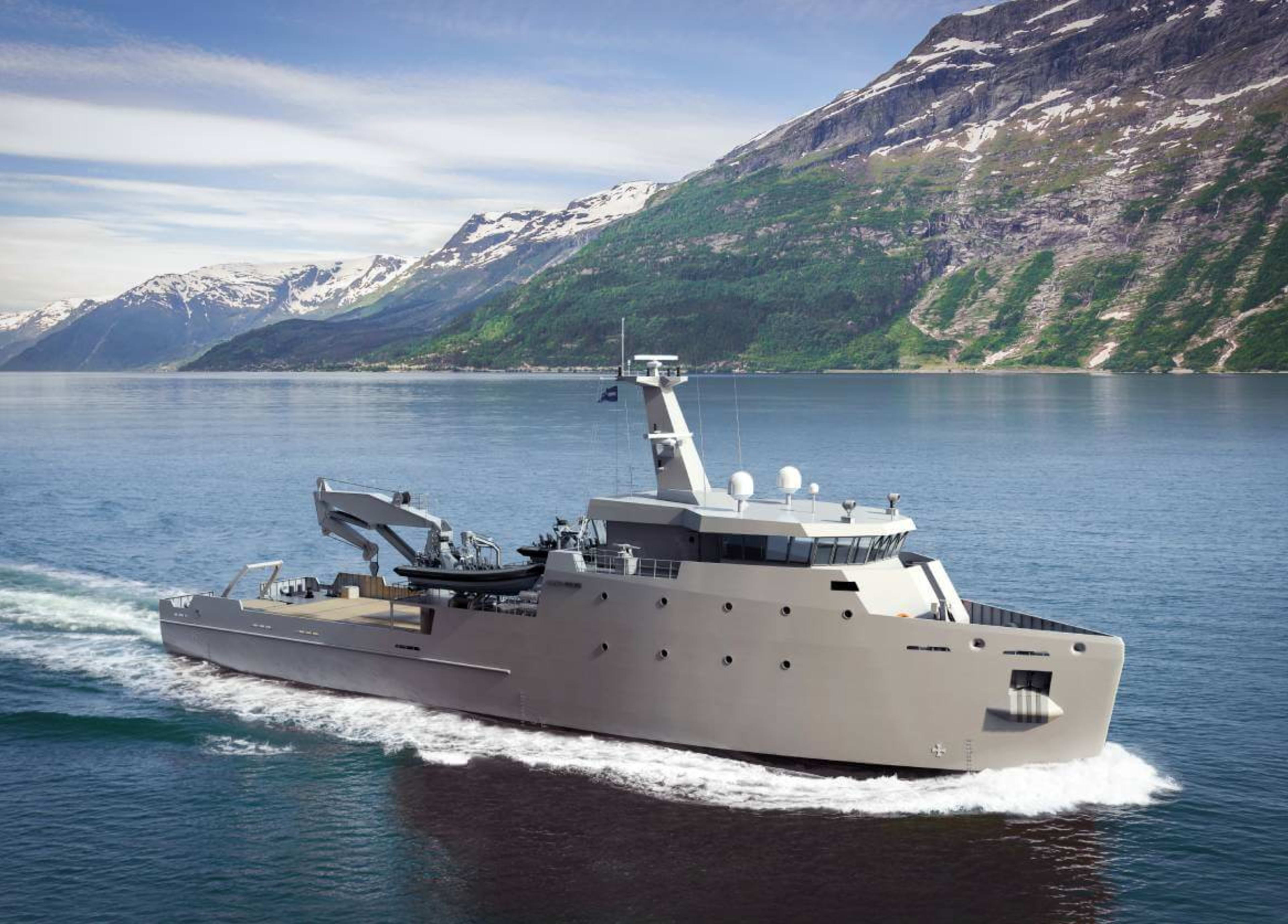 ---
PLAY MISSION MODULES
Modularity
The modularity of the mission modules plays a major part in the process. This is achieved by combining the capabilities of specialised ships in one vessel by using add-on equipment modules. These can be fitted inside standard 10, 20 or 40 foot containers or have the footprint of a container.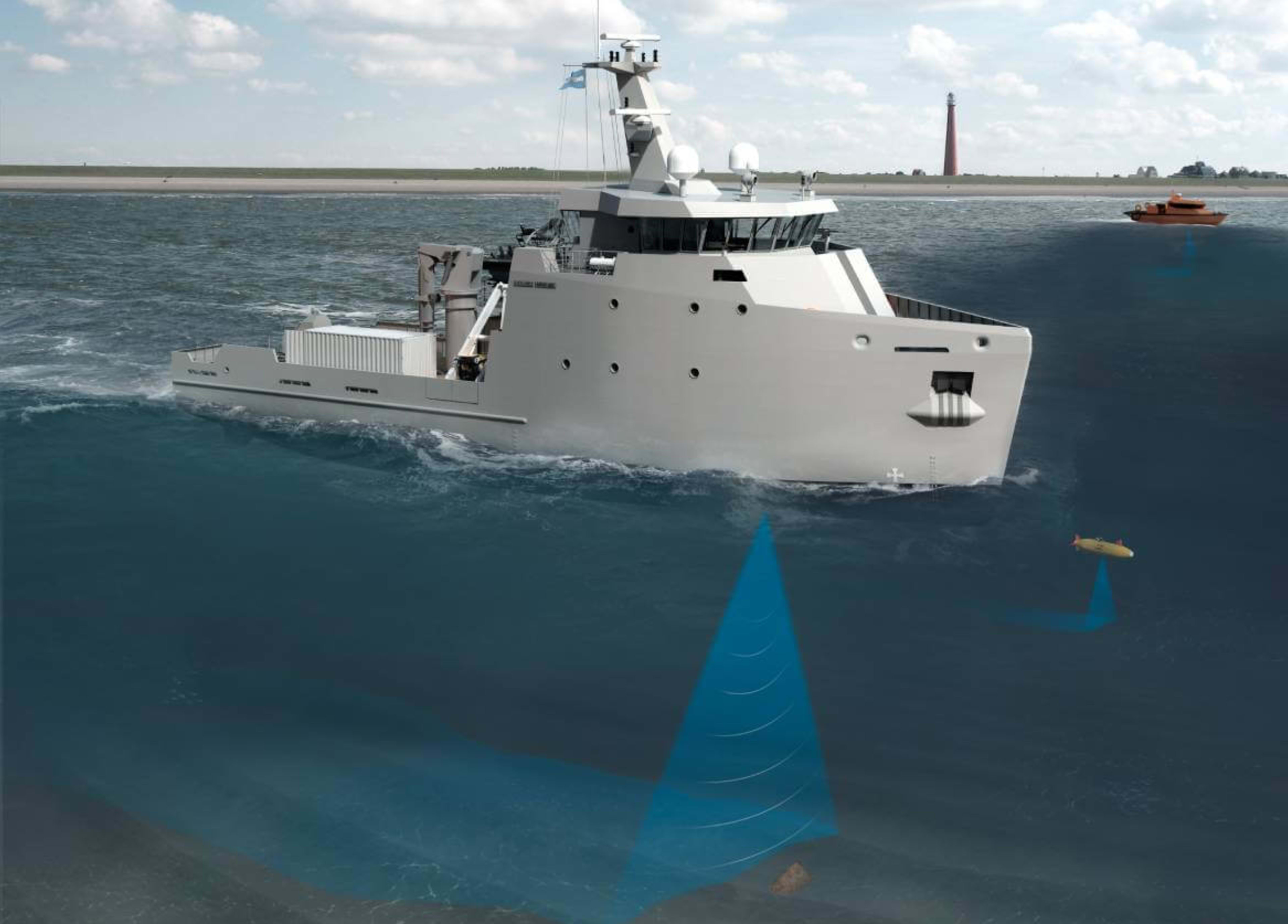 ---
USED BY MILITARY AND COMMERCIAL CUSTOMERS
Commercial off-the-shelf equipment
The MRAV range is commercially built and also uses commercially available components. This is made possible because of the vessel's non-combatant role. Using robust commercial off-the-shelf equipment reduces the total cost of ownership without reducing the quality.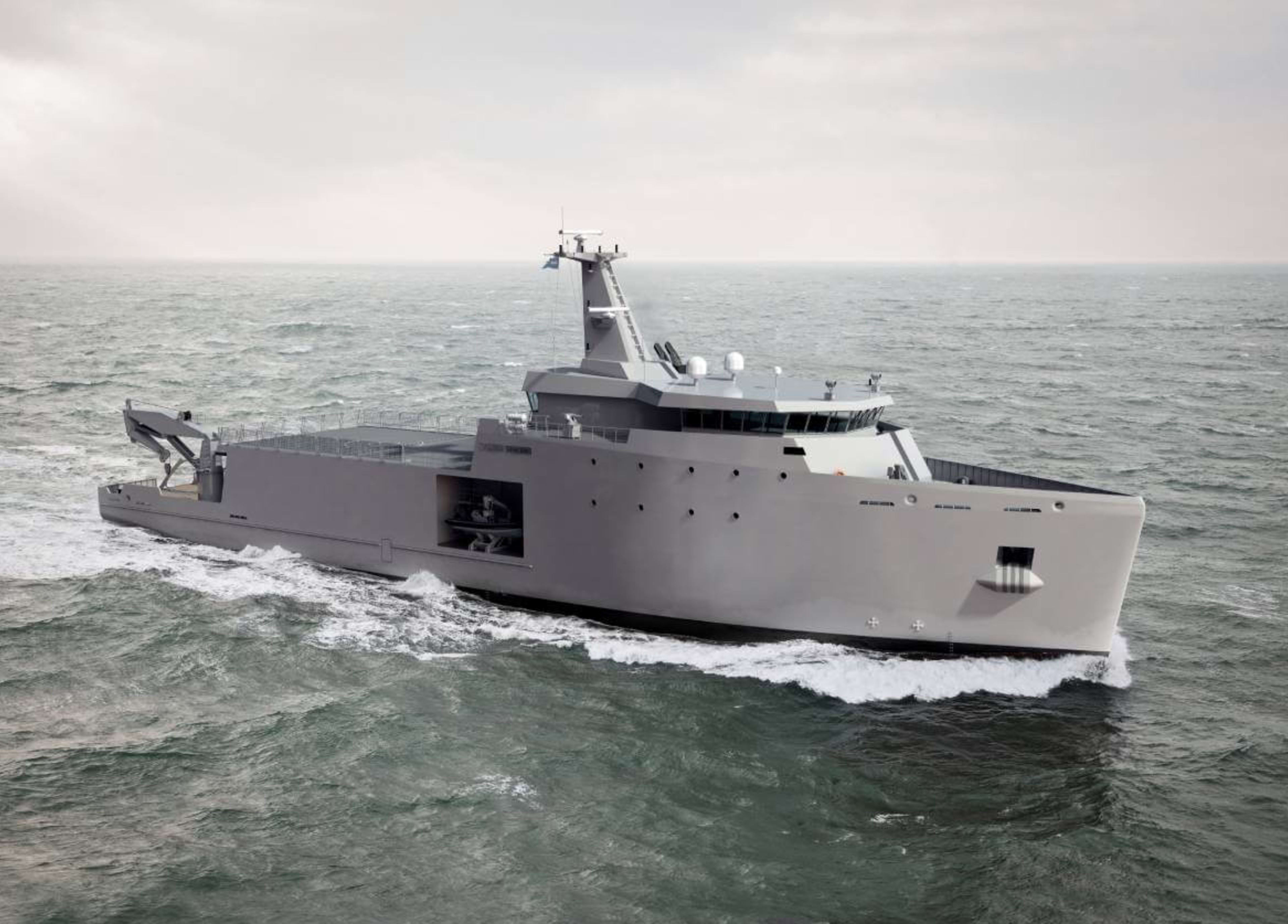 ---
Discover our models
A family of three ships covering all geographic profiles.
Show models
Discover the ranges
Need more in-depth specifications about technical details? View our different ranges and download the product sheets.
Learn more
Interested in a conversation?
Contact Damen Naval and get in touch with the experts in the field.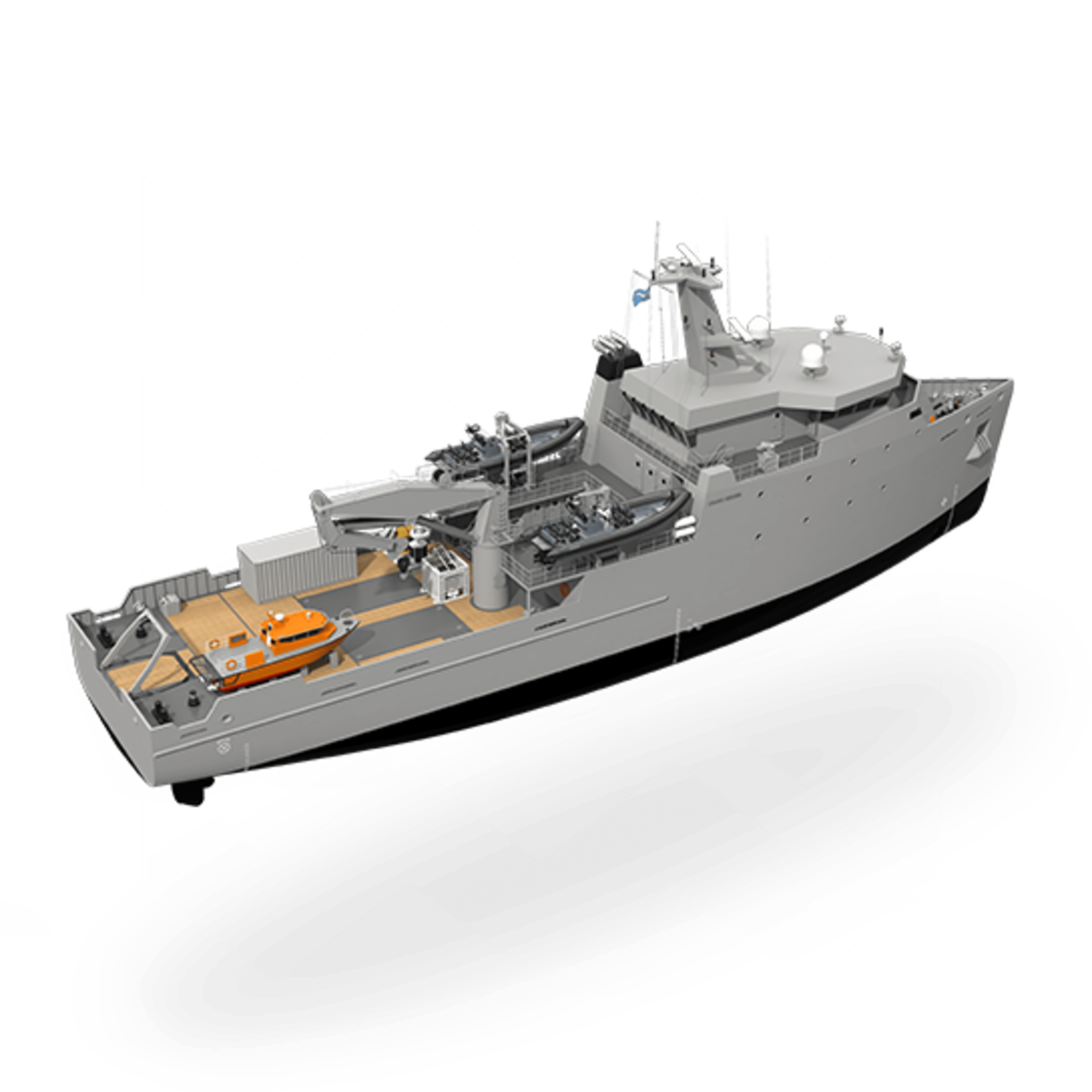 DAMEN
Your maritime solutions partner
Buying an auxiliary vessel from Damen means a solid investment in the future of your fleet. We offer a variety of financing solutions and we have many yards to choose from. Building at an non-Damen yard is also possible. Our maintenance and repair service guarantees a long lifecycle for your vessel.