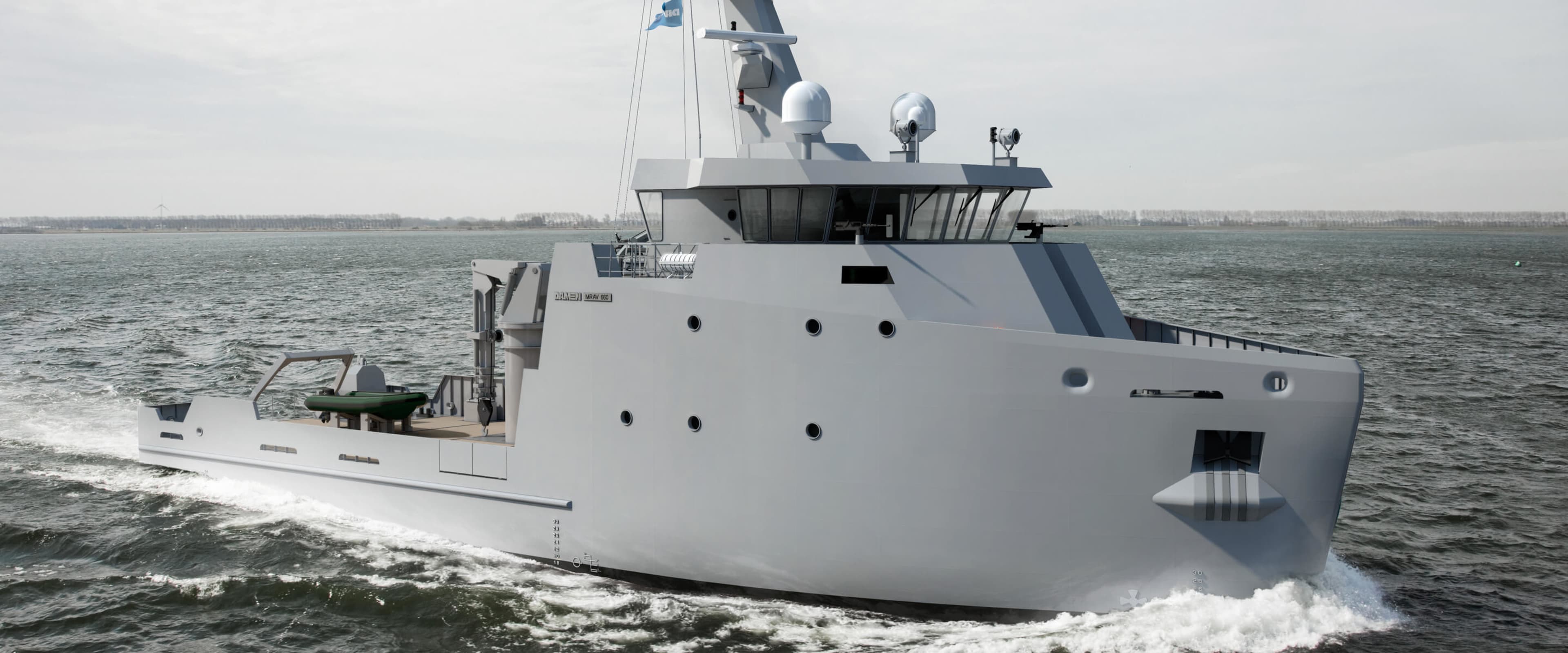 Multi Role Auxiliary Vessel 660
With a draught of only 1.9 metres, the MRAV 660 is suited to very shallow coastal, riverine and inland water operations. In addition to shallow water hydrographic surveys, this vessel is capable of a comprehensive array of duties, such as diving operations, EOCD support, ROV and UAV deployment, with a core crew of eight and capacity for an additional fifteen specialists.
Specifications
Key figures
Dimensions
Speed transit - max.

8 - 10 kn

Propulsion

Diesel Hybrid

Position keeping

Three-point anchors
Performances
Endurance

2 weeks

Core crew - Mission crew

8- 15 persons
Let us help you to suit your needs
Our Multi Role Auxiliary Vessel flourish in a specific job: multi-functionality through mission- coastal, (very) shallow and inland waters.