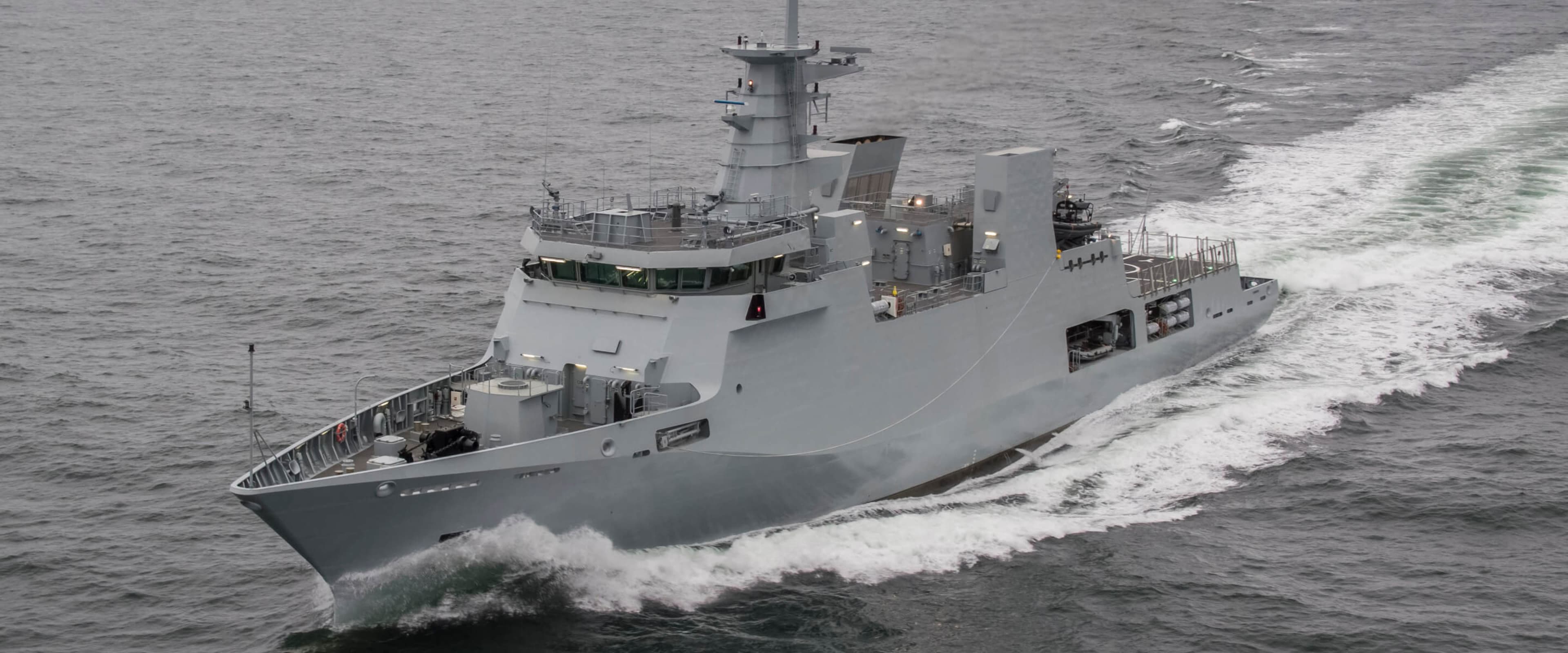 Offshore Patrol Vessel 2200 Military
This OPV offers extended mission capabilities and an economic propulsion package. It is equipped with four diesel engines with two controllable pitch propellers but alternative propulsion packages are available such as twin diesels or diesel-electric. The vessel is suited for extensive weapons suites, including a main gun of up to 76 mm and secondary guns are available. It also has capacity for two additional mission modules such as ASW (side scan sonar), MCM, UAV/USV, pollution control, hospital facilities and more.
Specifications
Key figures
Dimensions
Length

91.2 m

Beam

14.0 m

Draught

4.0 m

Displacement

2200 t
Performances
Range

4000 nm

Speed (kn)

22-25
Other
Accommodation

Up to 100

RHIBs

1 x 11.25 m + 1 x 6.5 m

HELO

1 x med. weight + hangar
Let us help you to suit your needs
Our Offshore Patrol vessels flourish in specific jobs: border and EEZ surveillance, control and interception, SAR, humanitarian aid, logistic support.