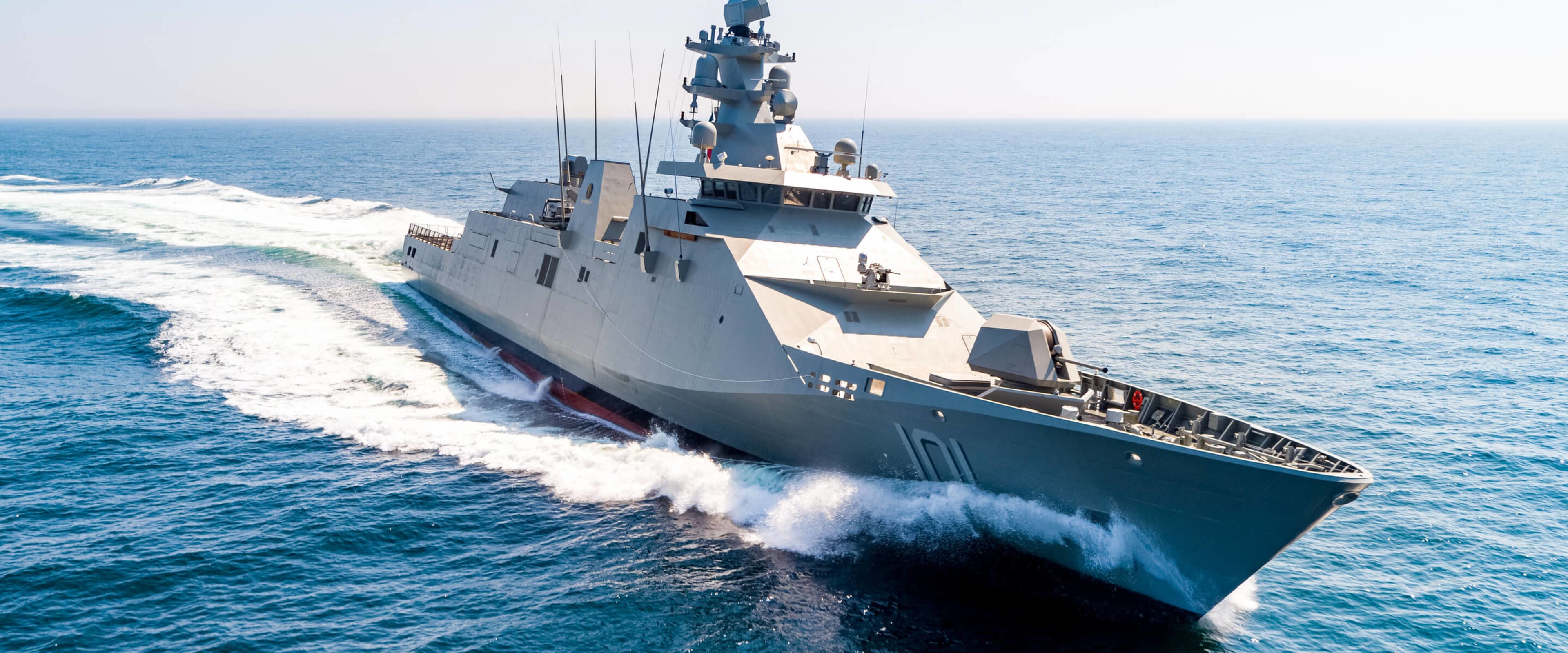 SIGMA 9813 Corvette Light Frigate
Two SIGMA 9813 Corvettes were delivered to the Moroccan Navy in 2012. The systematic hull form and modular building strategy approach guaranteed the successful delivery of the ships on time and within budget.
Specifications
Key figures
Performances
Speed (kn)

25-28

Range

4000 nm

RHIBs

2 x 6 m

HELO

1 x med wt helicopter

Accommodation

90
Capacities
AAW

self/area defence

ASuW

3" / RWS / SSM

ASW

HMS / TLS
Let us help you to suit your needs
Our Sigma frigates flourish in specific jobs: maritime security & safety, disaster relief, humanitarian aid.