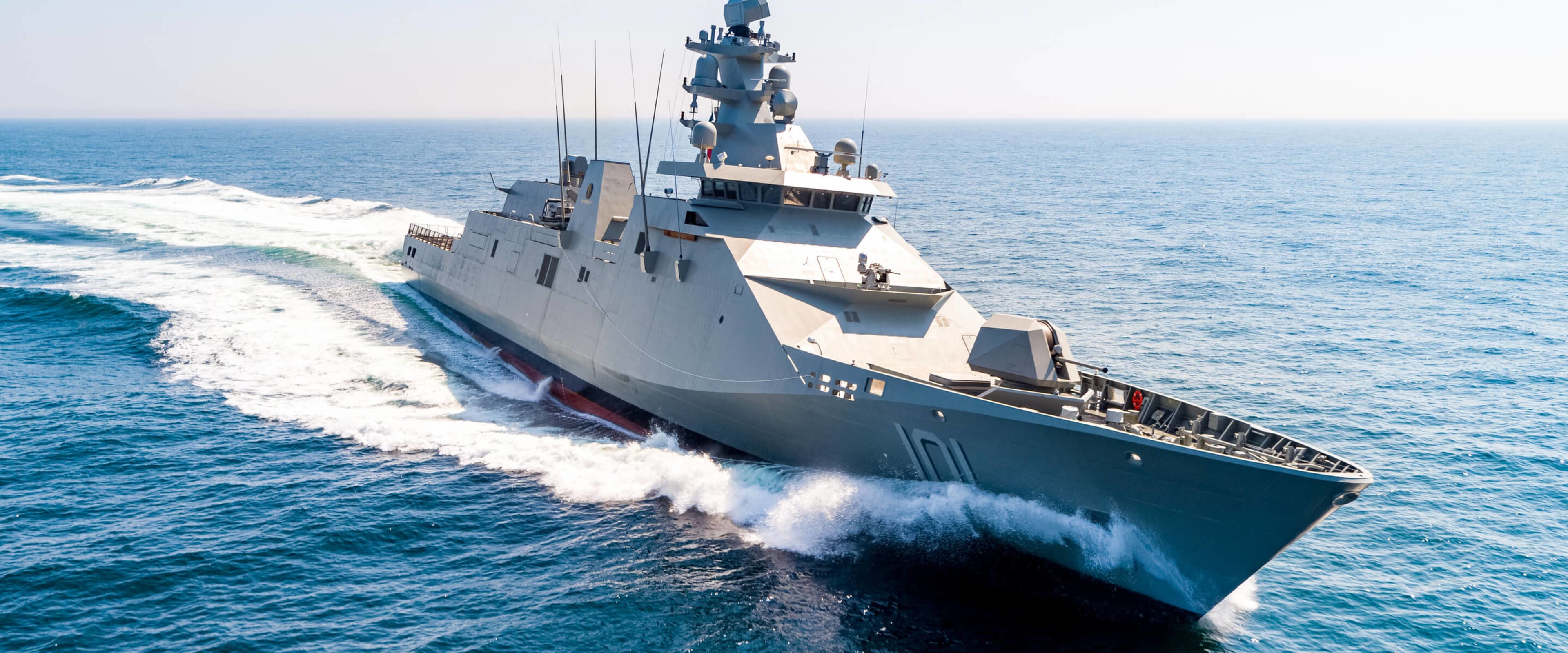 SIGMA Fast Combatant 7311
The SIGMA 7311 also belongs to the class of fast combatants of the SIGMA family and has been designed for an undisclosed customer. It is specifically developed to provide additional capacity over the 6110 in the fields of air assets and when there is limited ASW capability.
Specifications
Key figures
Performances
Speed (kn)

25-30

Range

2000 nm

RHIBs

2 x 6 m

HELO

-

Accommodation

60
Capacities
AAW

self/area defence

ASuW

3" / RWS / SSM

ASW

option
Let us help you to suit your needs
Our Sigma frigates flourish in specific jobs: maritime security & safety, disaster relief, humanitarian aid.