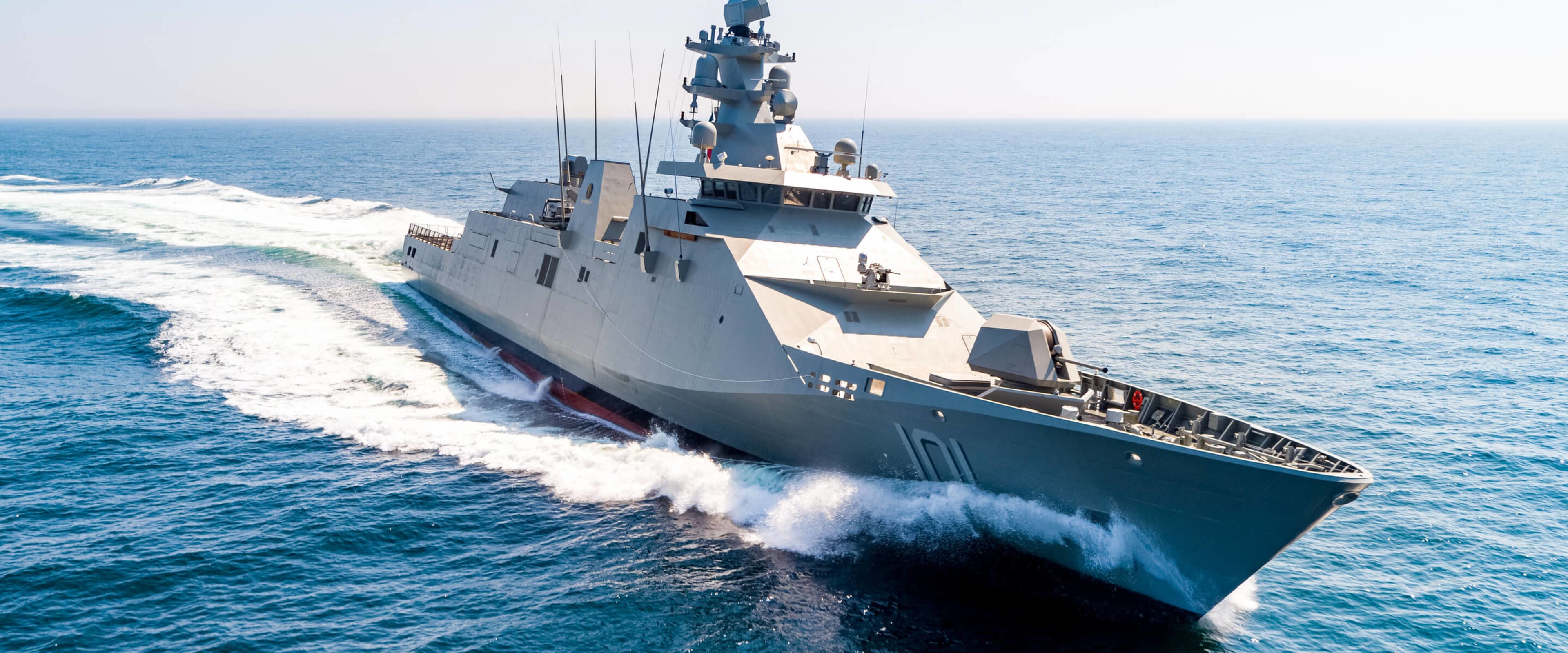 SIGMA Light Frigate 10513
The 10513 was the first of the SIGMA range to be delivered to the Moroccan Navy in 2011. The modular building strategy and our systematic design philosophy made it possible to extend the length of the SIGMA 9813 to the 10513 in the final stage of the contract without delaying the programme.
Specifications
Key figures
Performances
Speed (kn)

25-28

Range

4000 nm

RHIBs

2 x 6 m

HELO

1 x med wt helicopter

Accommodation

110
Capacities
AAW

self/area defence

ASuW

3" / RWS / SSM

ASW

HMS / TLS
Let us help you to suit your needs
Our Sigma frigates flourish in specific jobs: maritime security & safety, disaster relief, humanitarian aid.