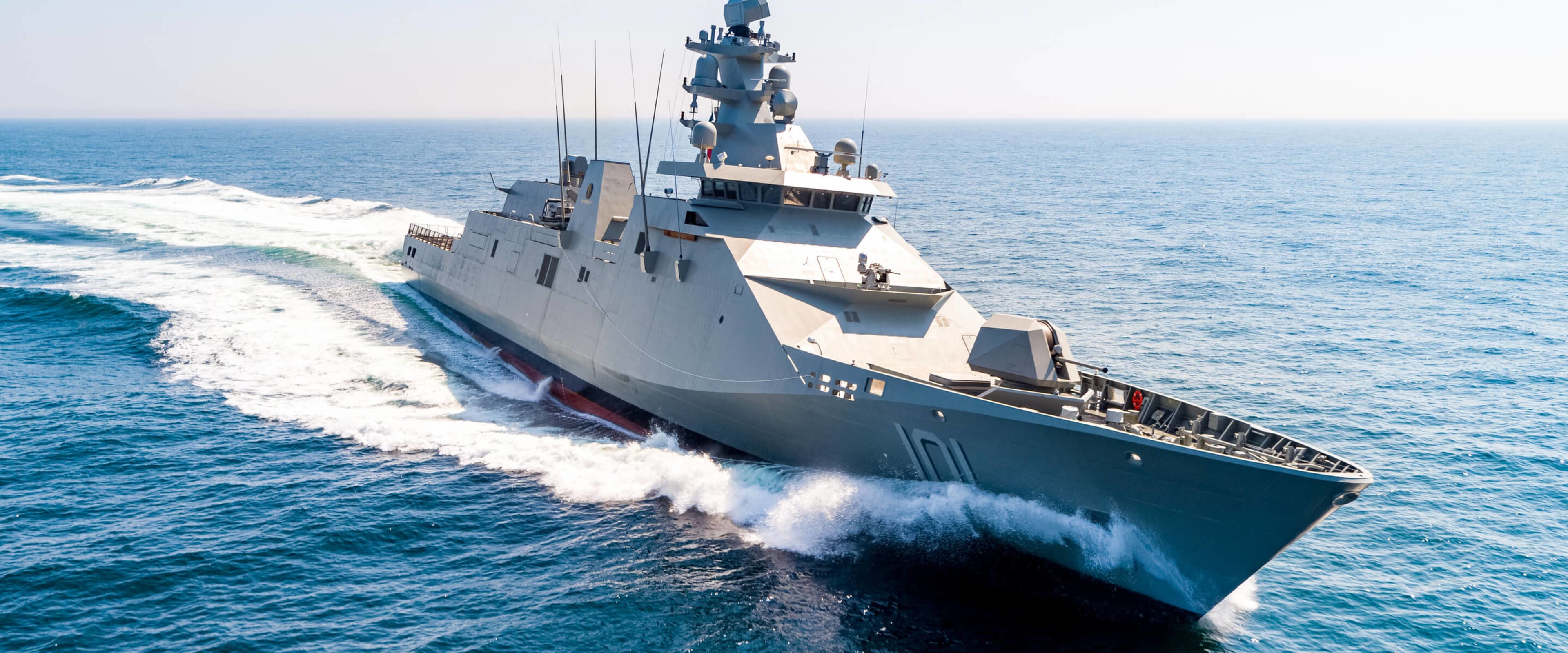 SIGMA Multi Mission Frigate 11515
Just like the 12516, the latest design in our SIGMA family, the SIGMA 11515 is suitable for expeditionary missions and long range/endurance deployments. They are also designed to operate in all ASW/ASuW and AAW scenarios.
Specifications
Key figures
Performances
Speed (kn)

27+

Range

5000 nm

RHIBs

2 x 9 m

HELO

1 x med wt helicopter + UAV

Accommodation

140
Capacities
AAW

self/wide area defence

ASuW

5" / 3" / RWS / CIWS / SSM

ASW

HMS / VDS / TLS
Let us help you to suit your needs
Our Sigma frigates flourish in specific jobs: maritime security & safety, disaster relief, humanitarian aid.