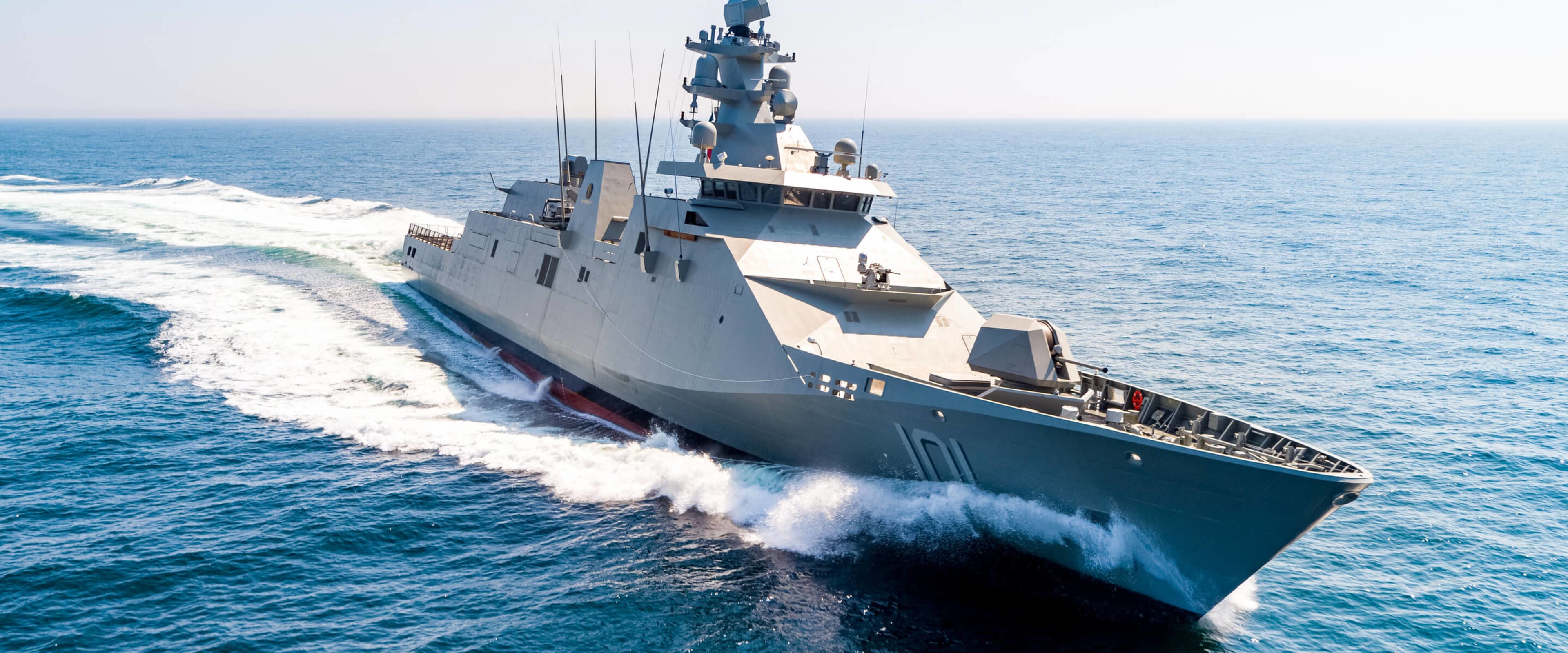 SIGMA Multi Mission Frigate 12516
The SIGMA 12516 Multi Mission Frigate is the latest and largest design within the proven concept of the SIGMA family. Capable of operating in the frontline and for all specific roles in ASW/ASuW and AAW, it is designed for maximum flexibility and adaptability.
Specifications
Key figures
Performances
Speed (kn)

27+

Range

5000 nm

RHIBs

2 x 12 m

HELO

1 x med wt helicopter + UAV

Accommodation

160
Capacities
AAW

self/wide area defence

ASuW

5" / 3" / RWS / CIWS / SSM

ASW

HMS / VDS / TLS
Let us help you to suit your needs
Our Sigma frigates flourish in specific jobs: maritime security & safety, disaster relief, humanitarian aid.