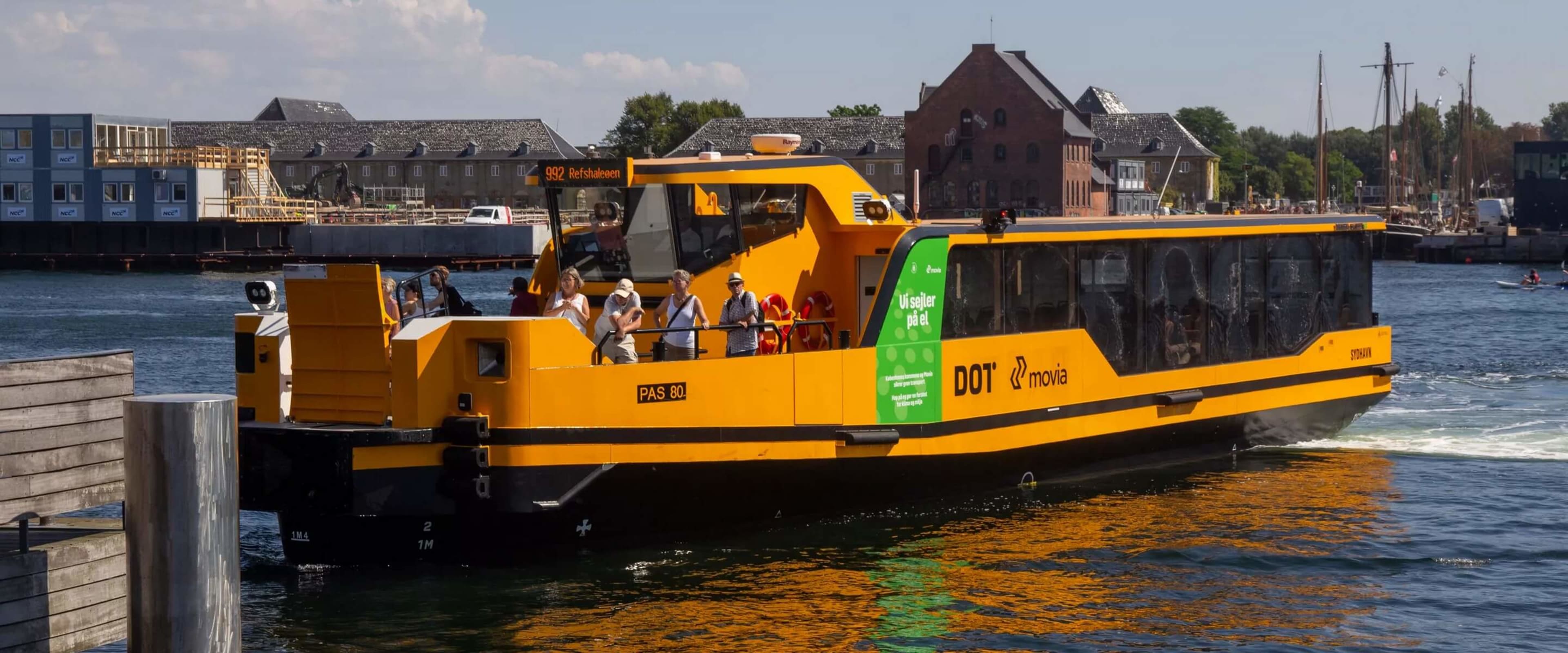 Damen E3 label
The basis of the Damen E3 label is a federal technical assistance framework called E3: Economy, Environment and Efficiency. The objective of the framework is to reduce energy consumption, minimize carbon footprint, prevent pollution, increase productivity, and drive innovation.
Ferry 2306 Full electric
Vessels in densely populated areas require high levels of manoeuvrability. The Damen Ferry 2306 E3 full electric is specifically designed with this in mind. This fully-electric ferry combines both an optimal passenger experience with efficient propulsion. An automated charging system enables the ferry to be fully charged in just 7 minutes.
Available options:
Delivery of charging systems
Delivery of mooring stations and fendering
Delivery of jetties and infrastructure
Assistance with maintenance
Customised interior
Specifications
Key figures
Propulsion
Main engines

2x E-motors

Propulsion power

2x 75 kW

Propulsion

2x Fixed pitch propellers
Electrical equipment
Battery system

2x 92 kWh
Full package
Connecting people everywhere
We don't just build ships. We deliver solutions
Choose a sustainable solution that makes no concessions. Take charge today, and choose a better future.