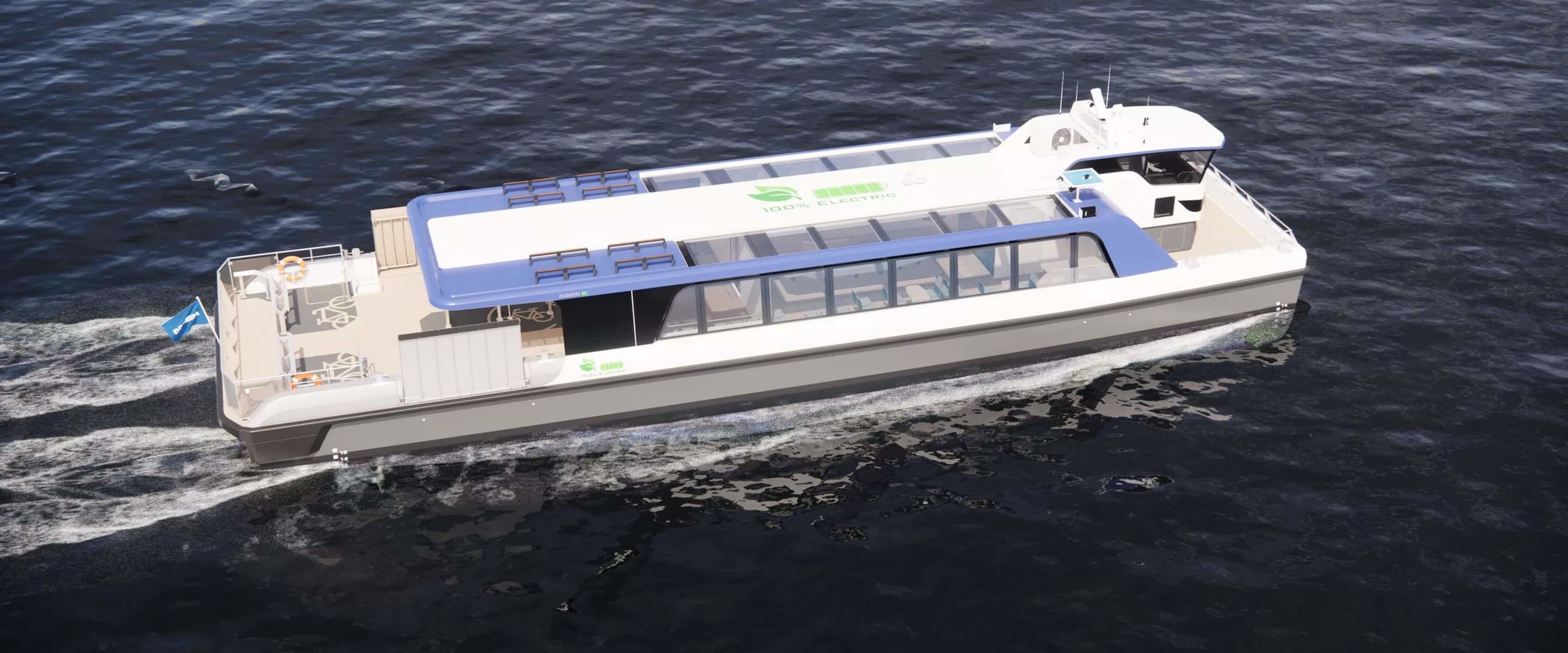 Damen E3 label
The basis of the Damen E3 label is a federal technical assistance framework called E3: Economy, Environment and Efficiency. The objective of the framework is to reduce energy consumption, minimize carbon footprint, prevent pollution, increase productivity, and drive innovation.
Waterbus 2907 Full electric
The Damen Waterbus 2907 E3, which is 100% electric, can be customised in many ways. Customers can specify passenger capacity, bicycle and cargo space, entertainment, top speeds, climate control options, different colours and liveries, advertising and more. The fully-engineered composite structure embodies years of operational experience and testing, resulting in a strong and lightweight hull and superstructure.
Available options:
Charging systems
Delivery of mooring stations and fendering
Delivery of jetties and infrastructure
Assistance with maintenance
Customised interior
Specifications
Key figures
Propulsion
Main engines

2x E-motors

Total power

2x 375 kW

Propulsion

2x Fixed pitch propellers
Electrical equipment
Battery system

2x 400 kWh
Full package
Connecting people everywhere
We don't just build ships. We deliver solutions
Choose a sustainable solution that makes no concessions. Take charge today, and choose a better future.