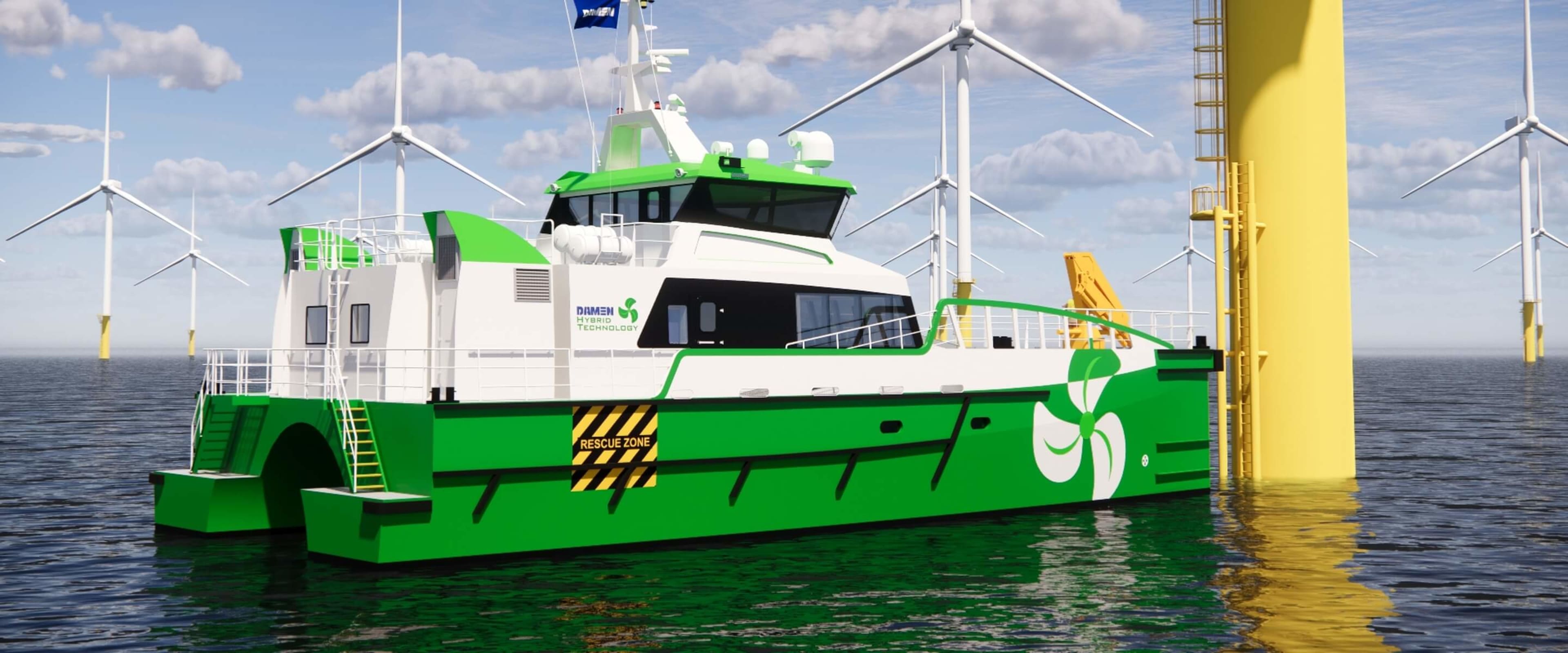 Damen E3 label
The basis of the Damen E3 label is a federal technical assistance framework called E3: Economy, Environment and Efficiency. The objective of the framework is to reduce energy consumption, minimize carbon footprint, prevent pollution, increase productivity, and drive innovation.
Fast Crew Supplier 2710 Hybrid
The FCS 2710 Hybrid builds on the successful Fast Crew Supplier platform to offer zero emissions performance. The design of the FCS 2710 Hybrid combines the stable platform of a catamaran with the smooth sailing behaviour of the Sea Axe hull shape, providing optimal seakeeping characteristics and on board comfort.
Available options:
Rescue zone
Deck crane
Fuel cargo system
GMDSS A3
Damen SCR system, IMO Tier III compliant
Specifications
Configure your own
Key figures
Propulsion & Capacities
Main engines

2x CAT C32 TTA

Total power

Up to 2,162 bkW

Exhaust gas aftertreatment

Damen SCR system, IMO Tier III compliant

Propulsion

2x FFP

Crew

Up to 10 persons

Industrial personnel

Up to 24 persons
Electrical equipment
Generator set

1x 38.0 ekW

Electrical PTO/PTI

2x PM machine

Battery package

Up to 360 kWh usable
Let us help you to suit your needs
Our offshore vessels flourish in specific jobs: crew and cargo duties.