The ultimate ship handling tool
Sustainable maritime solutions
Damen's work on the electrification of the maritime industry falls under the so-called E3 umbrella. That is, environmentally friendly, efficient in operation and economically viable. The shipyards group is currently working on a number of projects for electric vessels.
RSD Tugs
The Power of Innovation
RSD Tugs
Times are changing for seaports all over the world. While ships get bigger, competition is tightening and personal safety and environmental impact are key factors in every decision made. Different times demand new ways of thinking. Introducing the Reversed Stern Drive Tug family. Able to safely guide the largest ships into port.
View RSD models
Reversed Stern Drive (RSD)
Meet the world's most agile tug
Compact in size, powerful in performance and effective by design. The RSD is a revolutionary concept built on Damen's legacy of Tug design. The tug of choice for high dynamic bow and stern towing jobs with minimum engine power. The RSD comes in 2 versions: RSD Tug 2513 and RSD Tug 2513 Electric.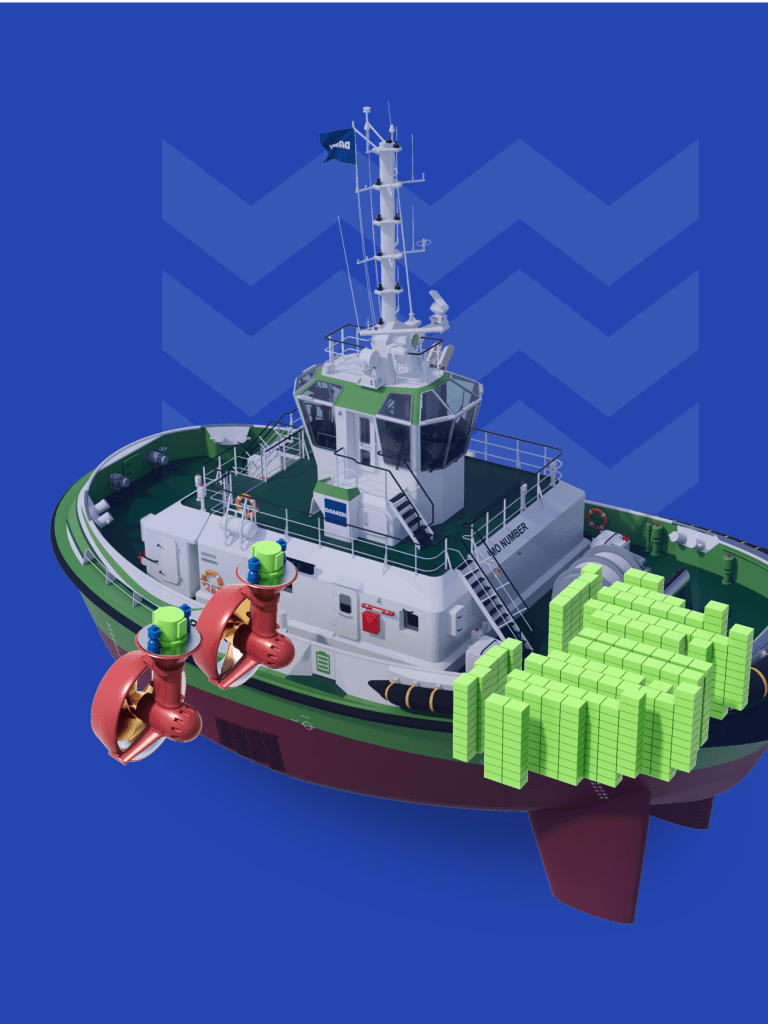 SUSTAINABILITY
Clean performance: combining power & zero emission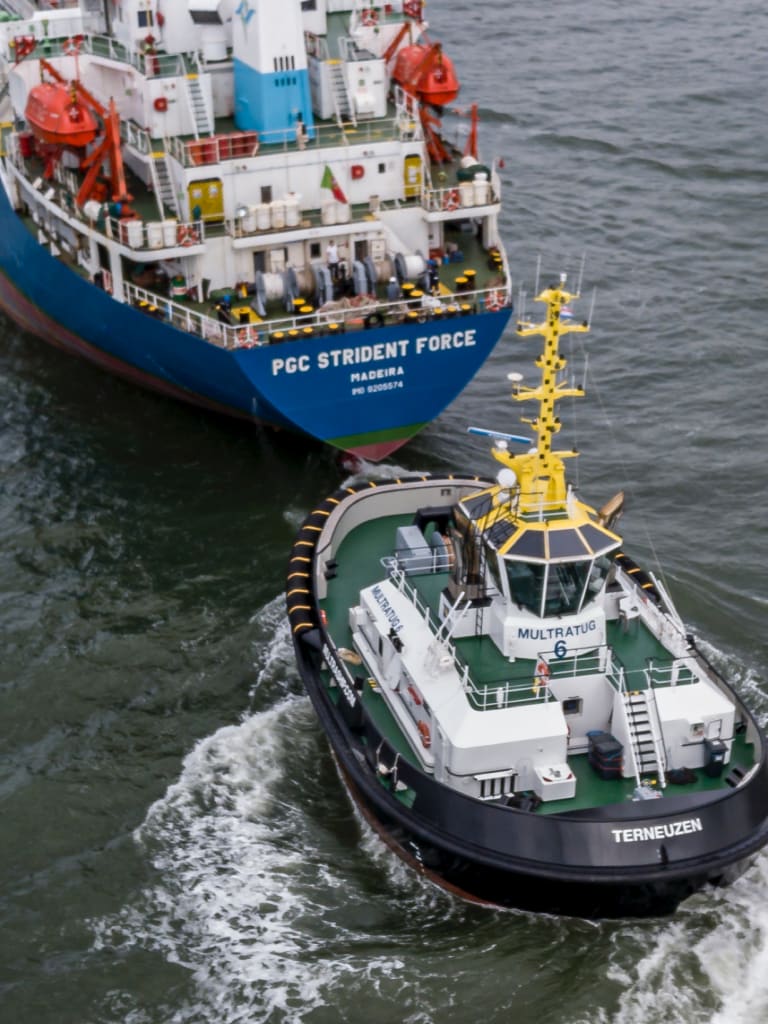 RELIABILITY
Dependable strength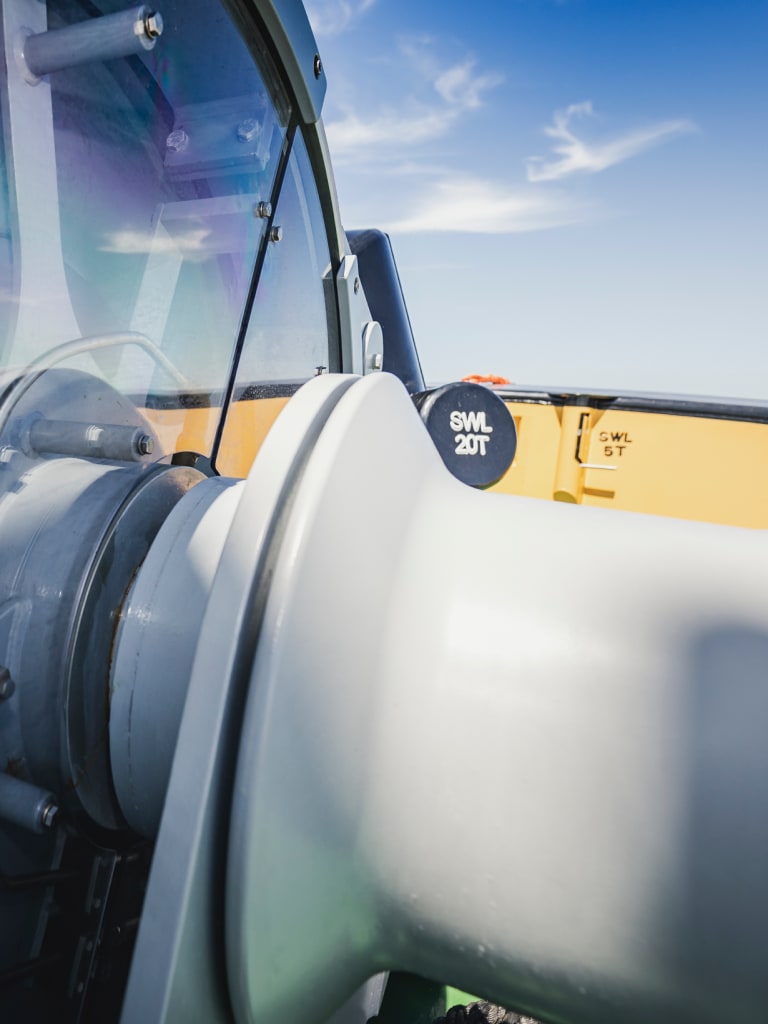 EFFICIENCY
Hard work done with minimal effort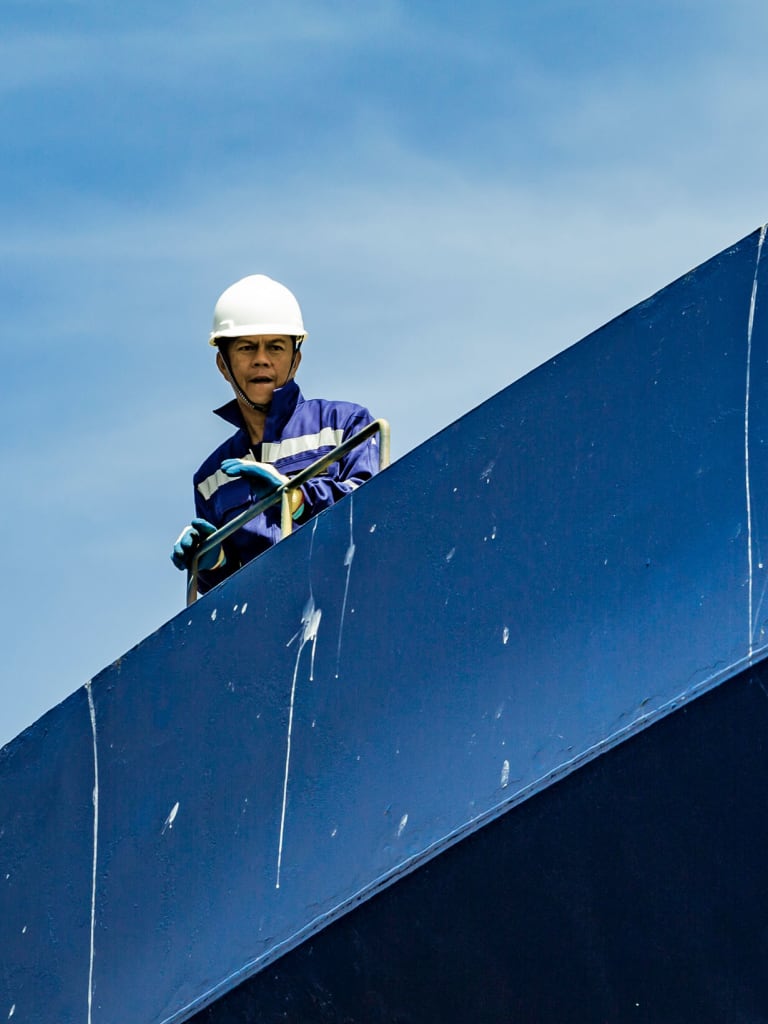 SAFETY
Getting everyone home
Explore the RSD
Take the tour
From the tip of the bow to the back of the stern, Damen's RSD Tugs are a benchmark of modern maritime design. Explore how the vessel operates and how your crew will benefit from its safe and stable working environment. Also how it will provide effective support for your business.
---
Made for ship handling
Our offer is a vessel that is simple to use, reliable to operate and easy to maintain. A vessel that will last for decades. A vessel designed with safety and ergonomics in mind, but without compromising on the crucial matters of stability, responsiveness and winch capacity. See the highlights.
---
Nimble power
Ships are getting bigger. The need for more powerful tugs is clear. However, ports and infrastructure remains the same size as before. The solution? The compact manoeuvrability of Damen Tugs. Our RSD Tugs deliver the power and agility that your customers demand. Discover what a Damen Tug can do for you.
---
Remote monitoring & support
We've come a long way since we built our first tug. And we're not planning on stopping the introduction of new technologies. Digital innovations are the next step. We can integrate remote monitoring and operational insight systems on all our tugs. This benefits safety, sustainability and efficiency.
---
Discover the models
Need more in-depth specifications about technical details, go to our product view and download the product sheets.
Show models
Your vessel prepared for IMO Tier III
Our range of next generation tugs is available either with our fully compliant, in-house developed NOx reduction system ready installed or prepared for easy retrofit in the future.
More information
Mario Mizzi
CEO of Tug Malta
Corrado Neri
Fratelli Neri
Customer review
"We are proud that Sengela has joined our fleet and presently Tug Malta can boast to have one of the youngest fleets"
Customer review
"We are delighted to have taken delivery of Romito, Calafuria and Gabriella Neri from Damen Shipyards."
What can we offer
Our standard – your way
Working for a better future
Our research and developments programmes, with the close cooperation of our partners, have helped create vessels that deliver a new level of comfort and safety for working for a better future.
Ready to go
Every vessel undergoes an intense period of commissioning and trials prior to handover. Damen's Ship Delivery Services makes sure you receive your vessel safely, on time and ready for operation.
Worldwide Service Hubs
To ensure short reaction times and understanding of local languages and cultures, Damen Services operates multiple Service Hubs. These are tailored to regional demands and are able to supply all necessary services from our portfolio.
DAMEN
Your maritime solutions partner
Buying a tug from Damen is so much more than just 'getting a new boat'. It includes a variety of financing possibilities. It's about choosing where you want your vessel built. Plus, our service continues throughout your tug's entire lifecycle.