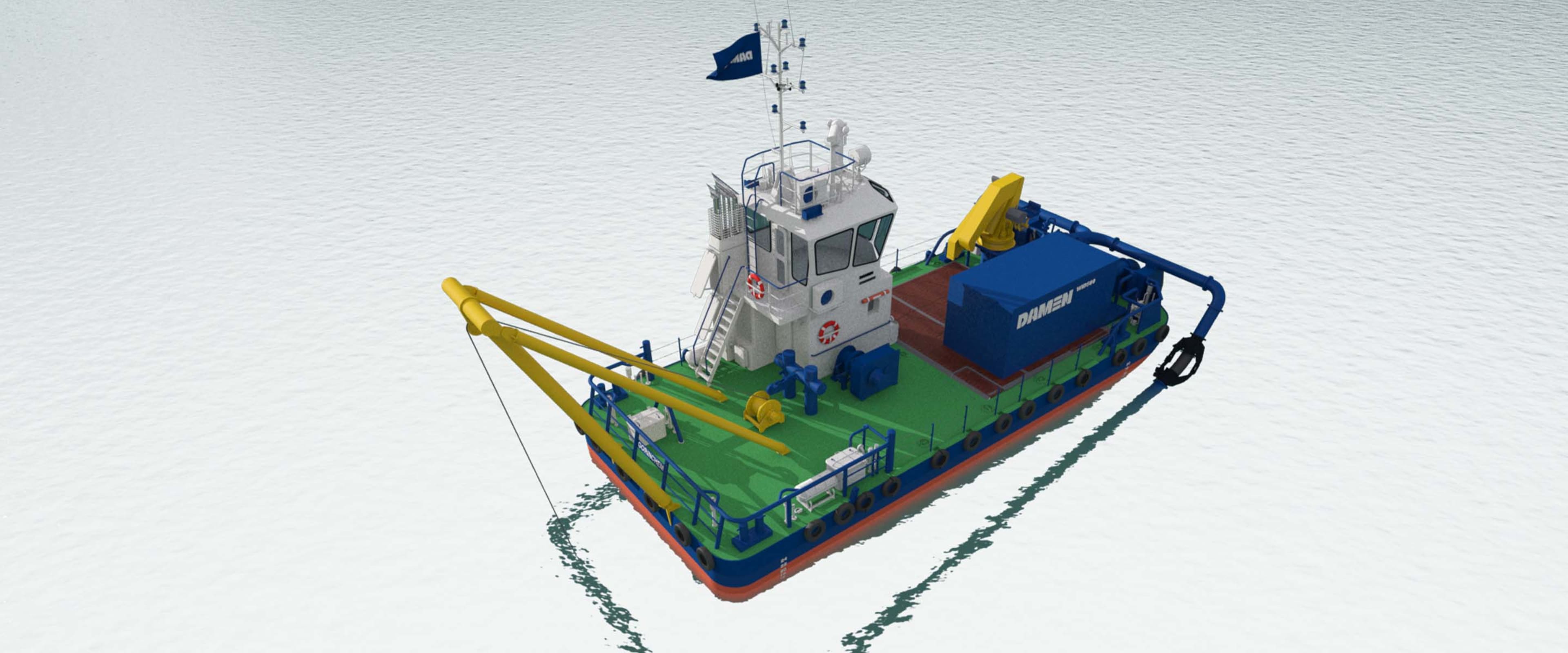 Efficient maintenance dredging using your workboat
Water Injection Dredgers
GO WITH THE FLOW
Dredging with nature
Water injection dredging is an excellent way to maintain the right depth in ports, harbours and access channels. As rivers and tides continually transport sediments, maintenance dredging is vital to remove these sediment deposits. Water injection dredging simply keeps the sediment flow going, out of your harbour into the main stream, in a practical and convenient way.
View WID models
Water Injection Dredgers
How can water injection dredging work for you?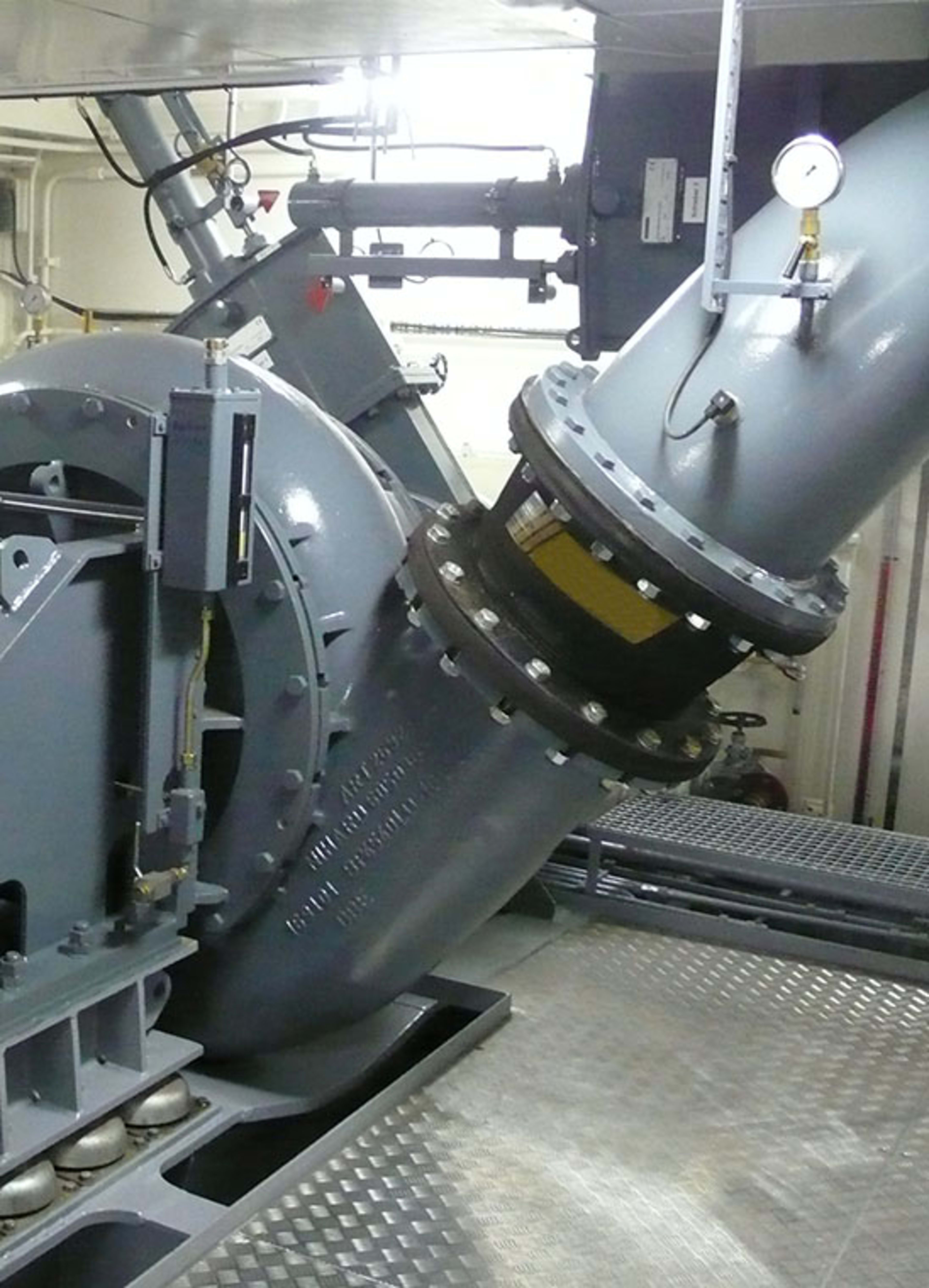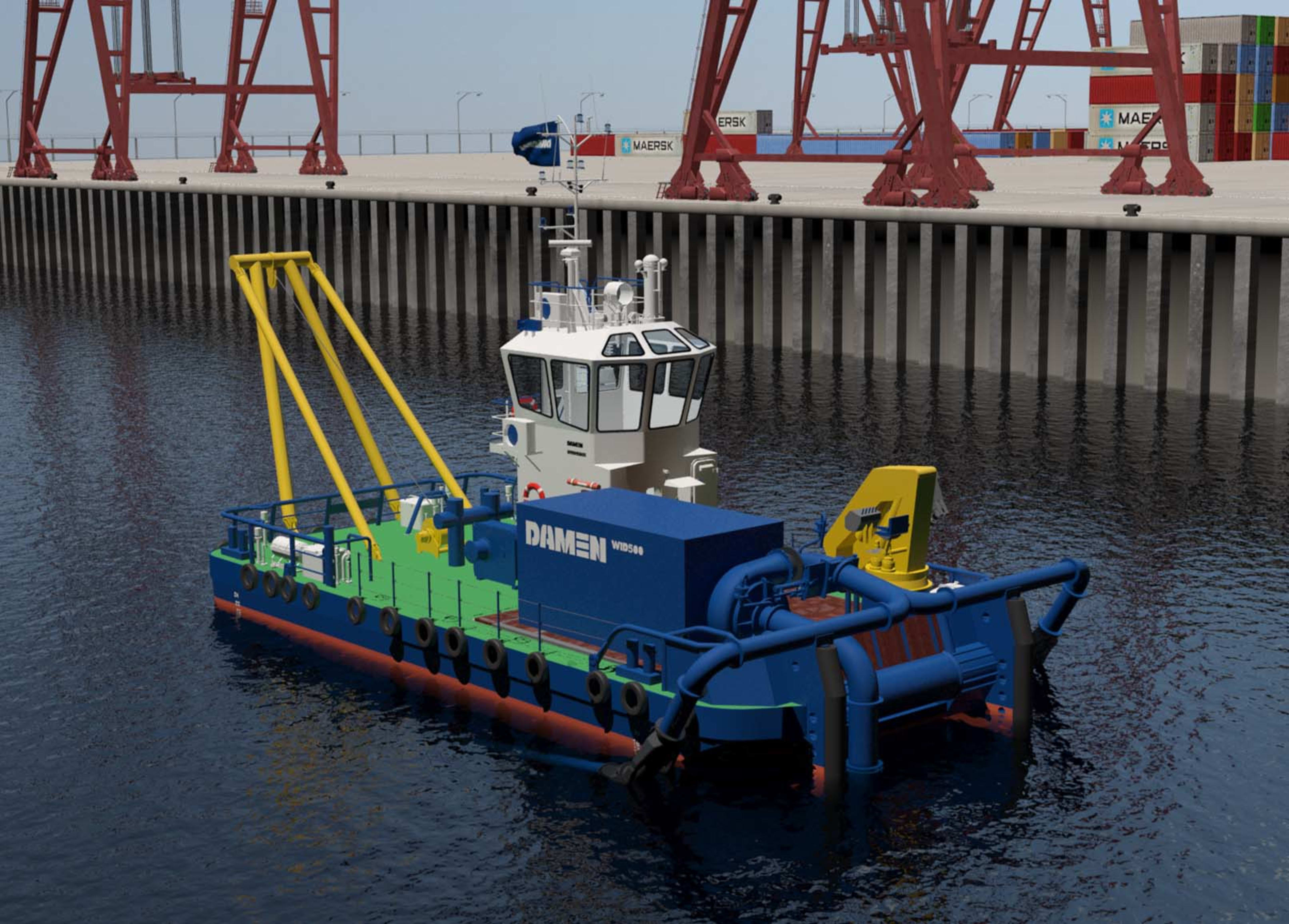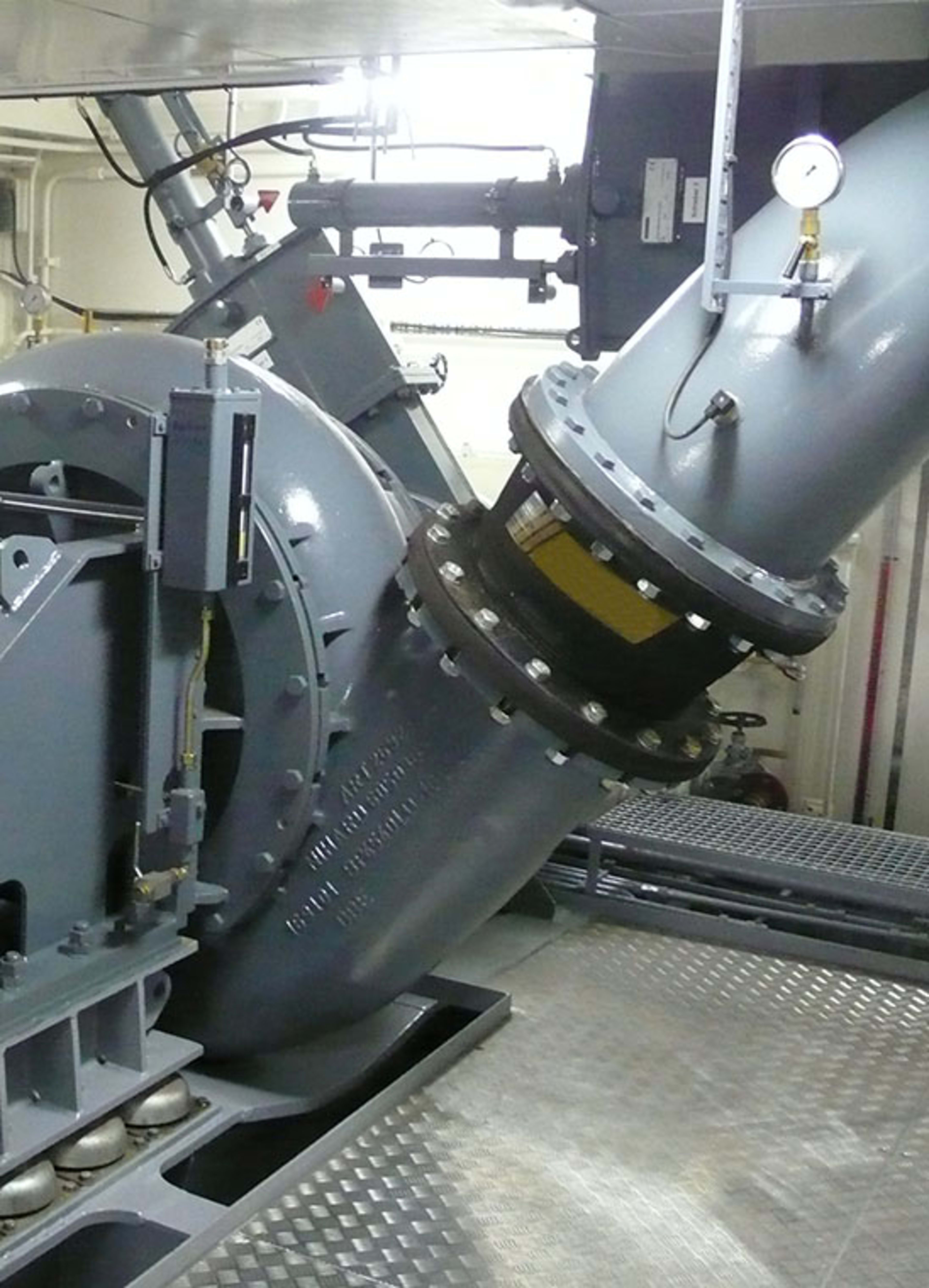 The Water Injection Dredging system is a modular, self-supporting system which can be placed on the deck of a workboat. As the system is fully dismountable, the workboat can continue to perform its usual tasks. This plug and play design ensures a swift mobilisation. Your workboat can now be used for maintenance dredging jobs in navigation channels and access channels in rivers, ports and harbour dredging. The compact vessel will be able to reach the smallest corners.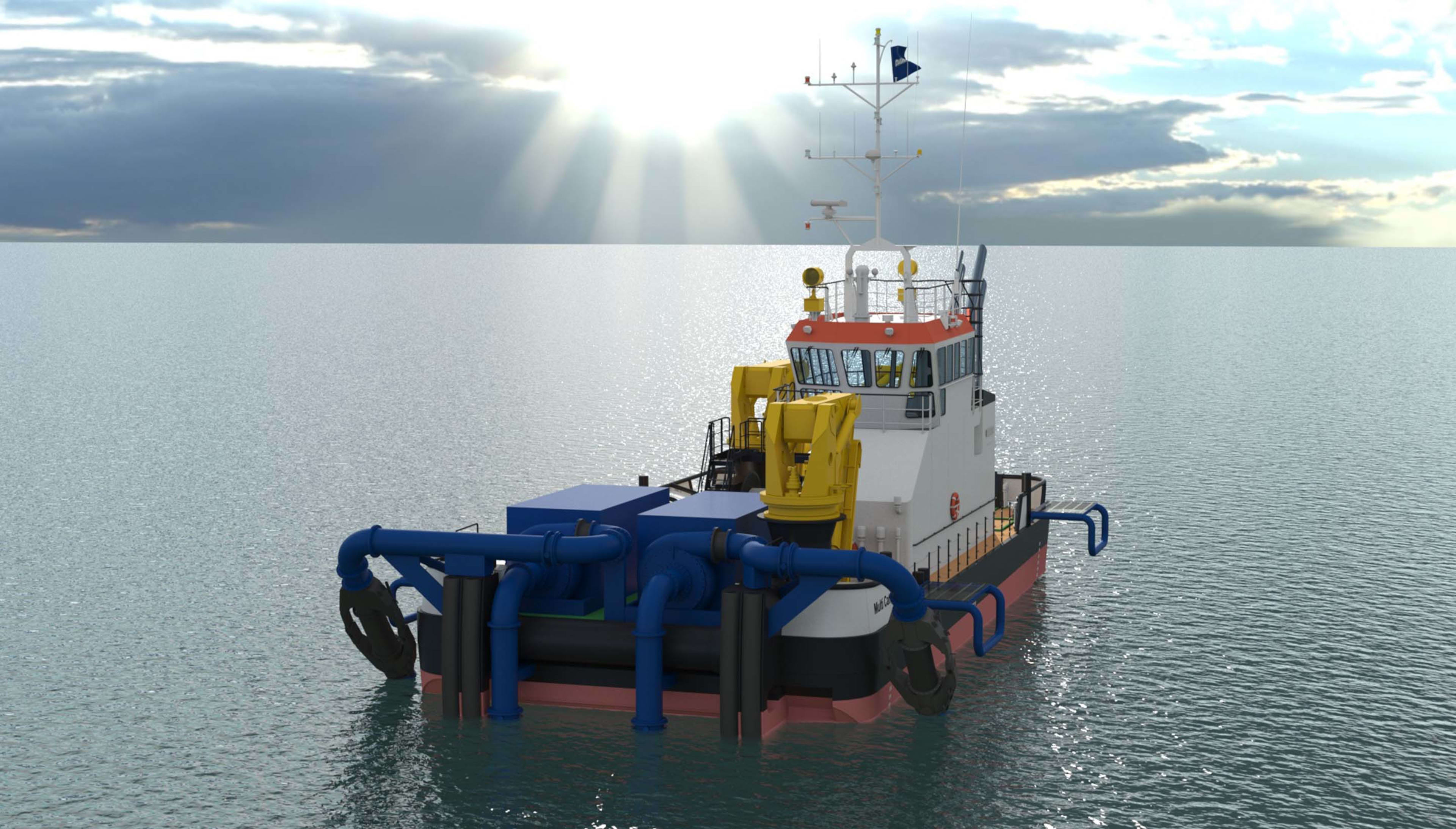 RELIABILITY
Plug & play building blocks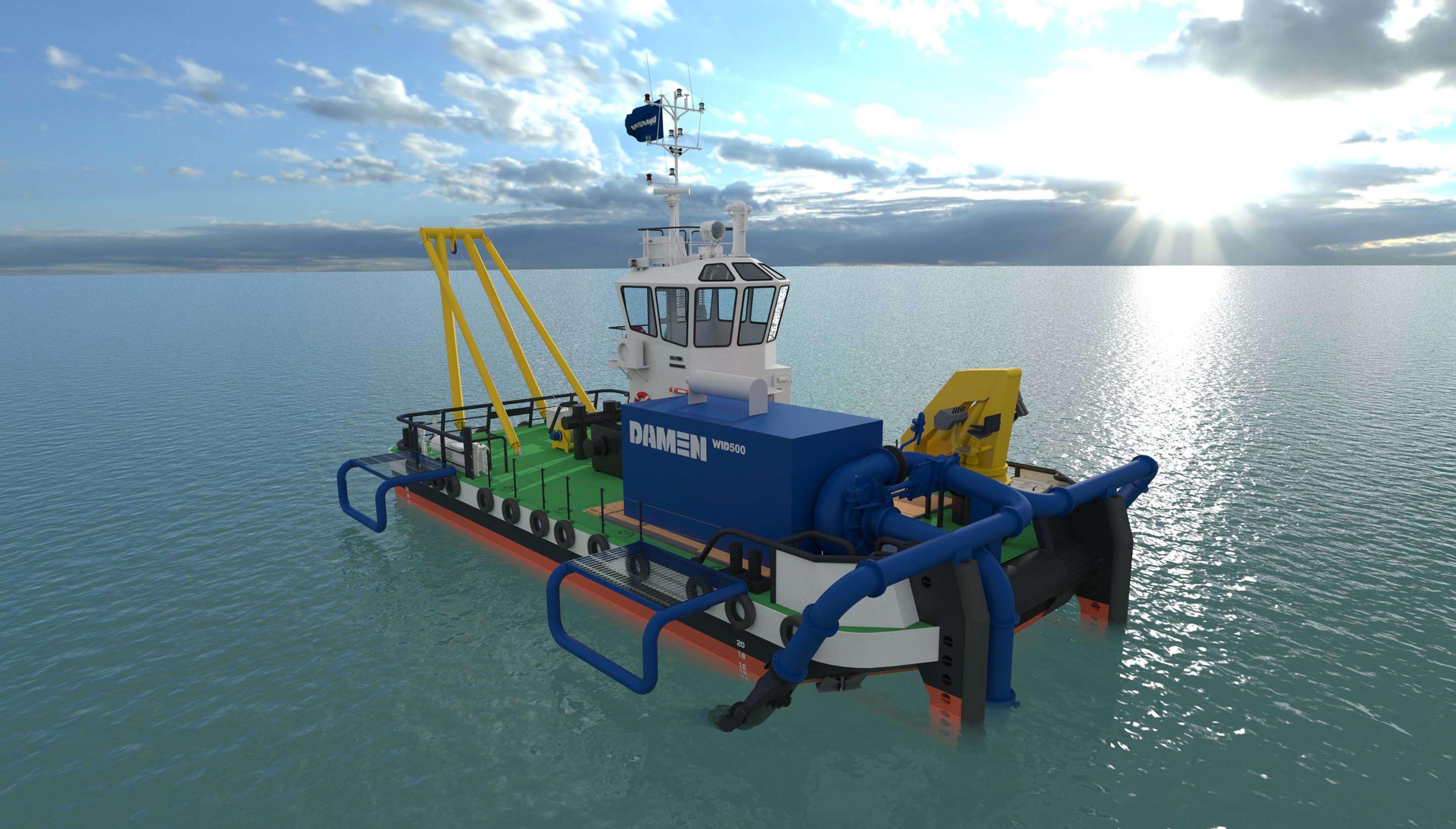 EFFICIENCY
Fits any workboat
KEY DREDGING FEATURES
Fit for purpose
The technique of water injection dredging is not very well known, yet it can be efficient in many cases. Often a workboat with ample deck space is available. When erratic sedimentation occurs regularly, swift intervention may be required to keep a harbour or navigation channel accessible.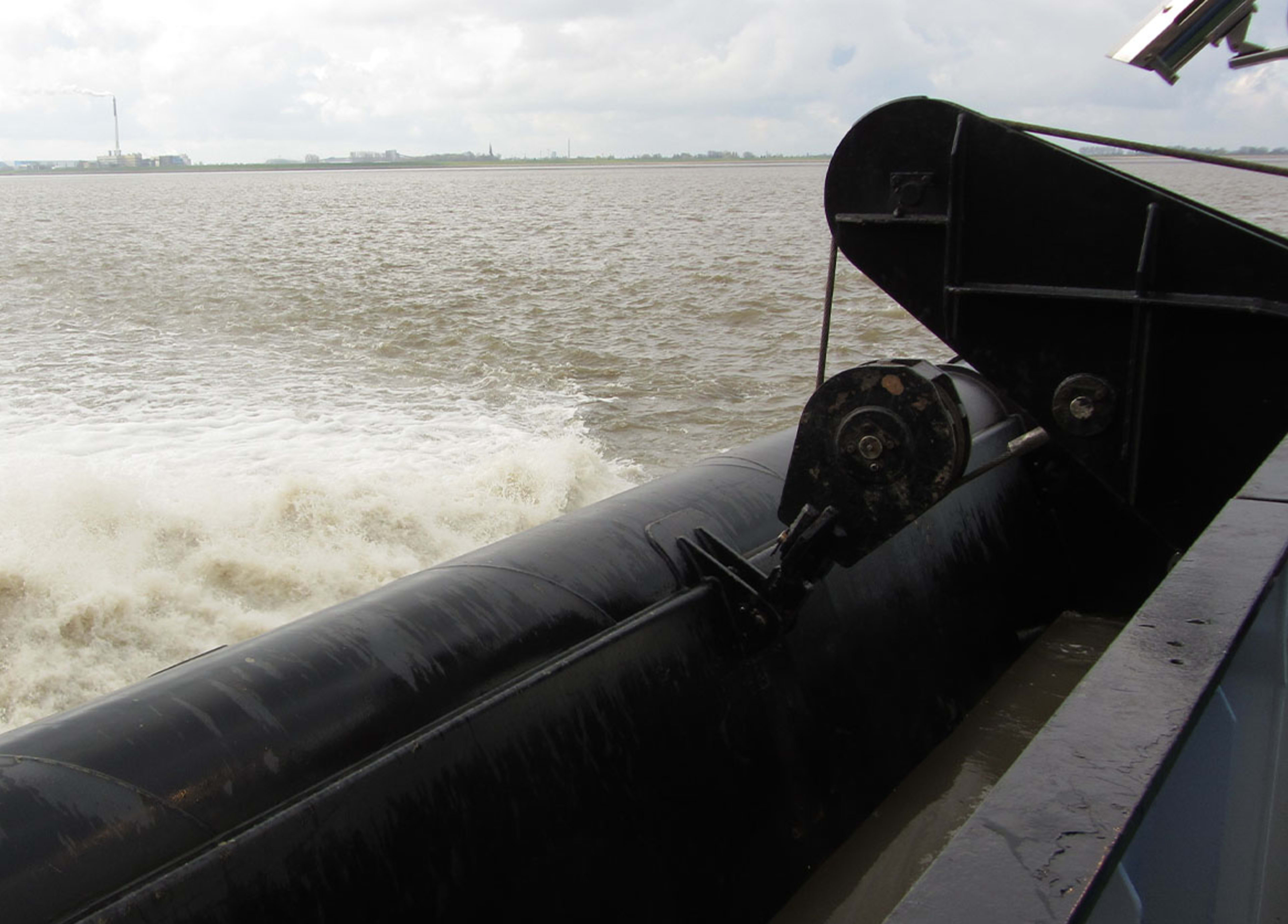 ---
How does water injection dredging work?
Water injection dredging makes use of natural phenomena such as natural water currents and gravity. The jet beam is lowered close to the bottom material. The pressurised jet water is injected in the sediment layer which needs to be removed. This results in a density current, i.e. the horizontal movement of the sediment. The material is taken up by the currents and moved along using its natural path. WID dredging is an efficient, continuous way of sediment removal and crucially, it doesn't require further handling of the dredged material.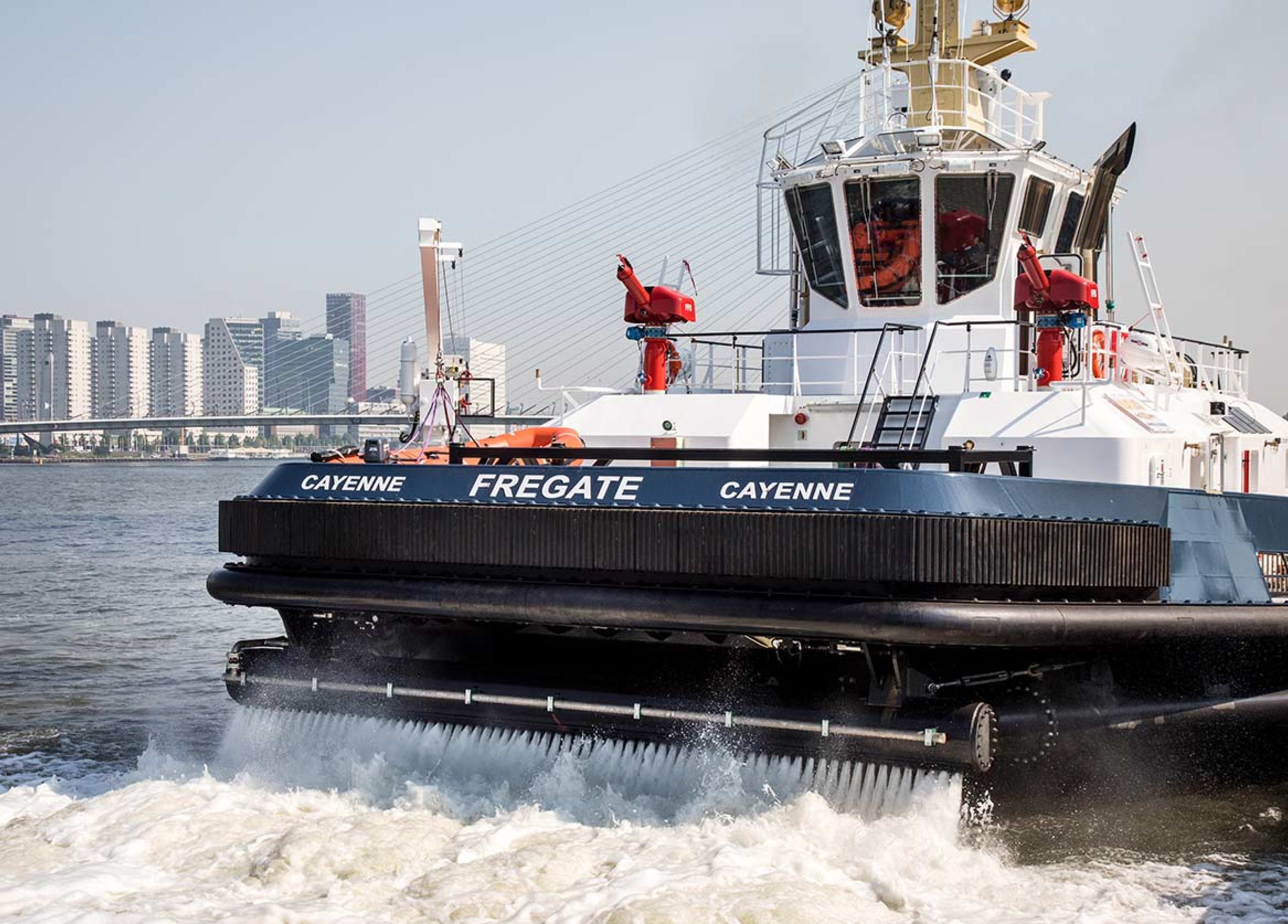 ---
What does a WID system consist of?
The modular and standalone WID system consists of a containerised, diesel driven, wear-resistant dredge pump which is placed on deck. All the required piping is included, both on the suction side of the dredge pump, as well as on the discharge side. This incorporates the deck piping and the jet water beam, including the jet nozzles, which are lowered down to the sediment layers. This handling is done using an A-frame with a winch, which are both an integral part of the package.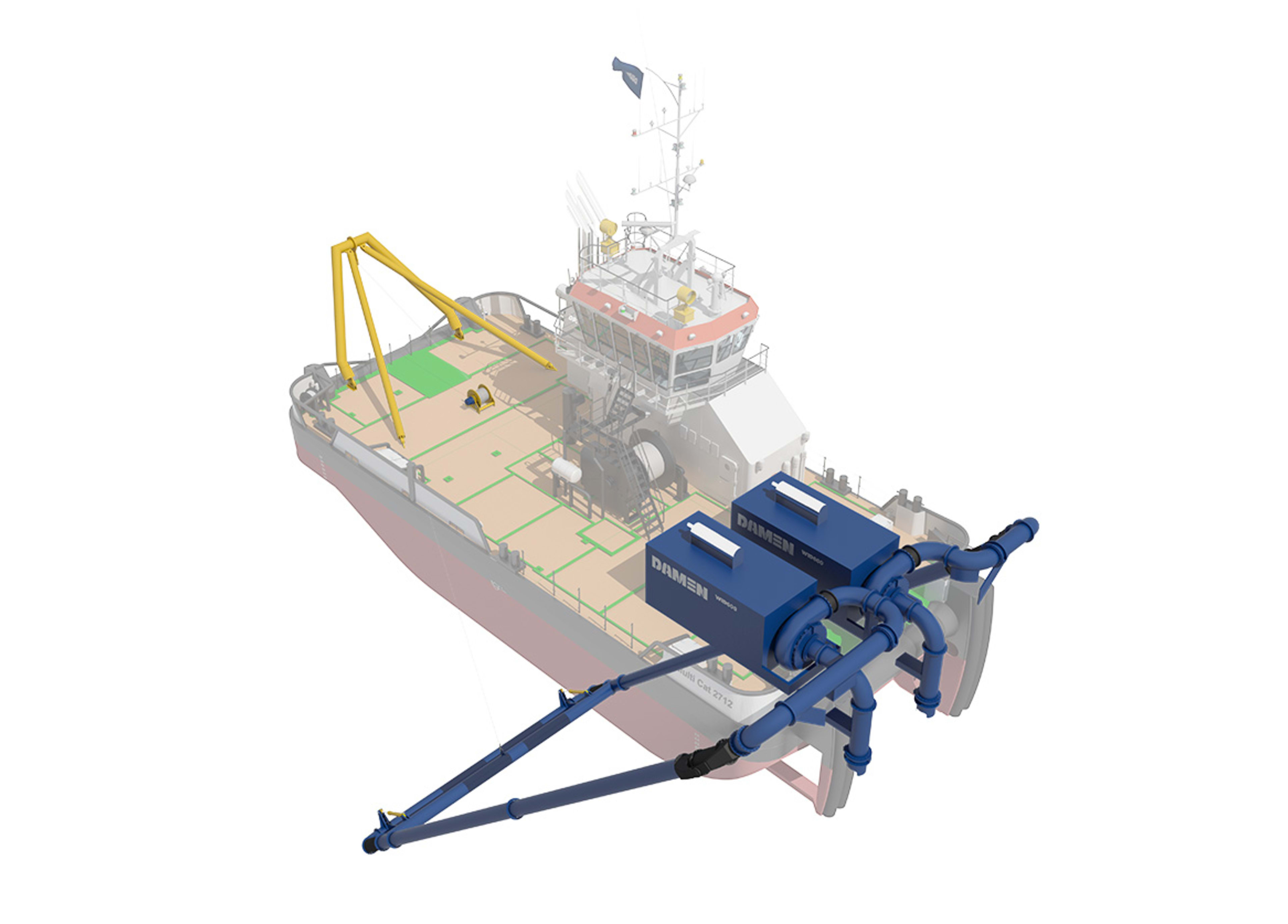 ---
How to convert your workboat?
Little is needed to retrofit your workboat with a WID system. No drydocking is required to fit the dredging system on board. It involves just some deck space for the dredge pump container at one end, and the jet beam hoisting gear on the other. Our focus on easy dismountability ensures that the primary task of your workboat is not hampered. Therefore, any workboat can be kitted out with a self-supporting dredging system, adding another valuable functionality to your portfolio.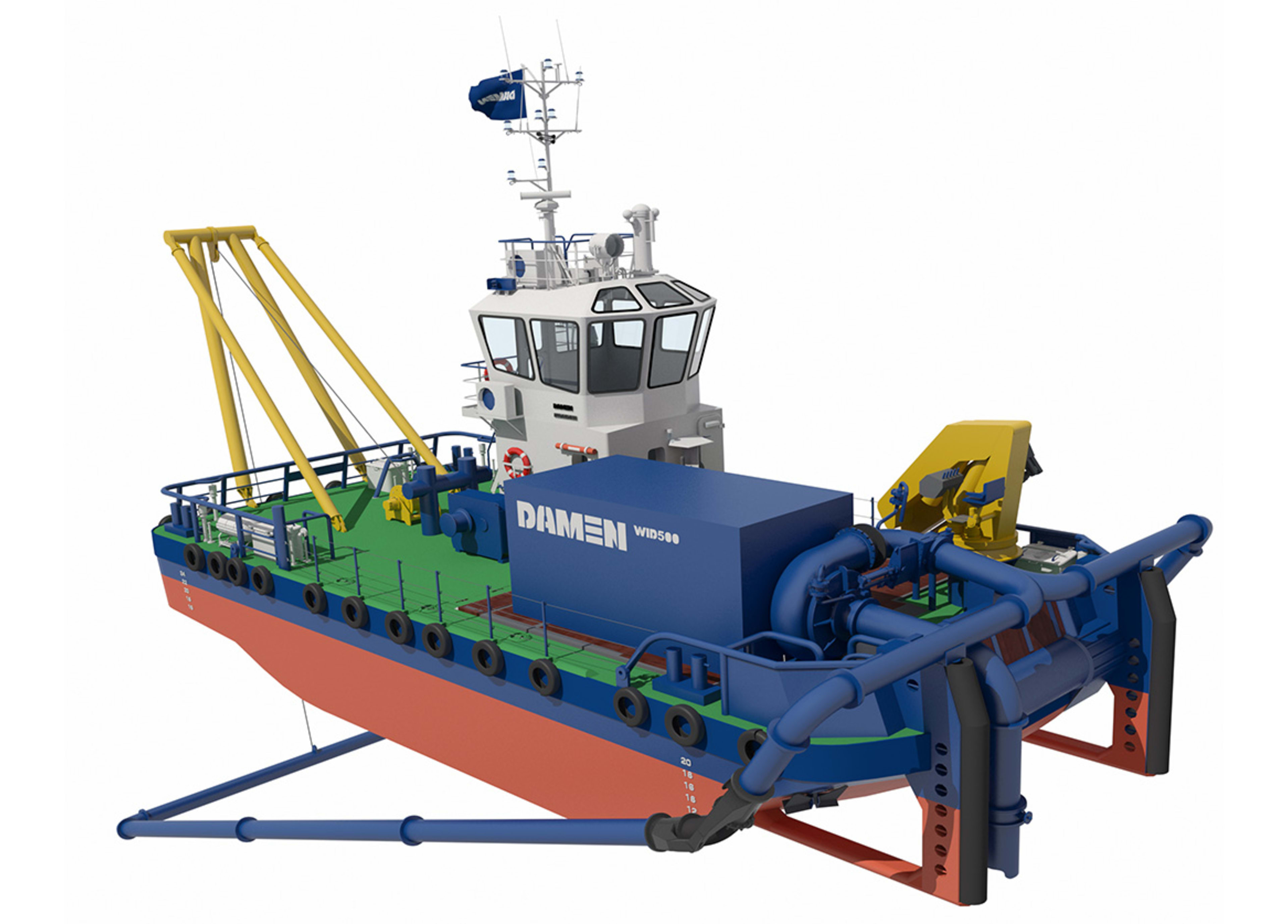 ---
Check the footprint
All technical details incl footprint and overall weight can be found here and in the downloads.
Show models
Available for fast delivery
With a design based on standard dredging components, the WID dredging systems are available for short-term delivery.
Send me a quote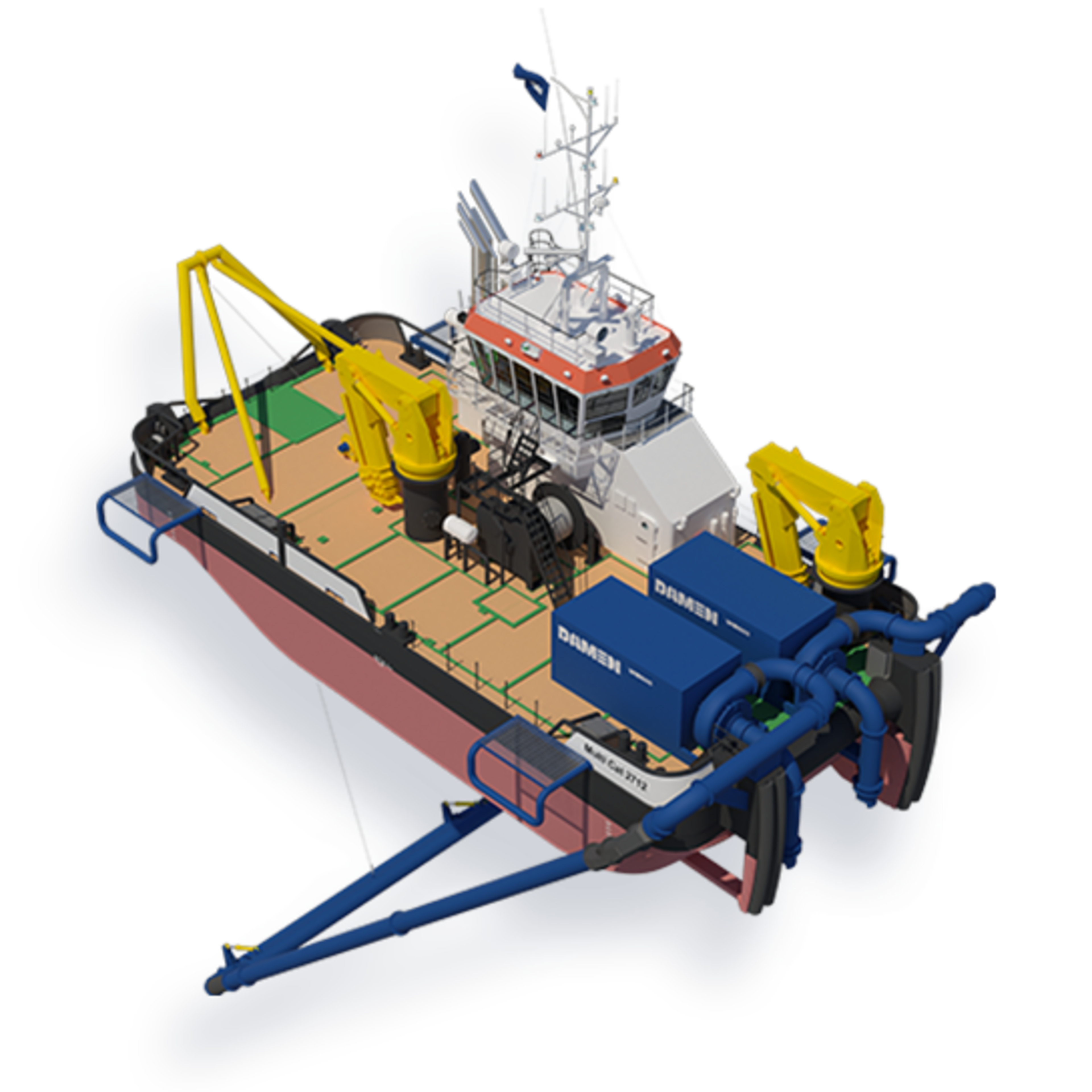 CUSTOMISED DREDGING SOLUTIONS
Your partner in dredging
Dredging requires more than a good dredger. It requires crew training, it requires dredge piping and it requires project management. Damen can help you start up your project, and we are also there for you during the full lifecycle of your dredger.