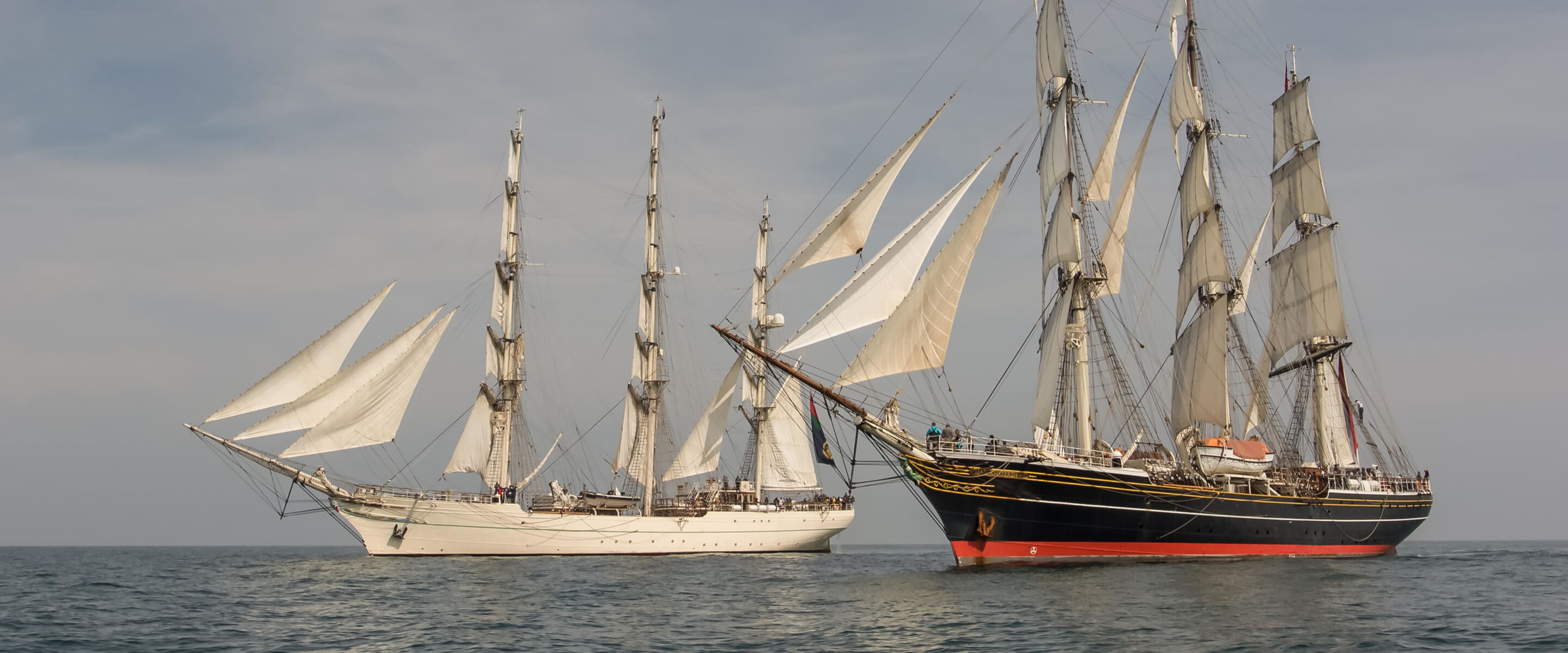 The best nautical and navigational training
Sail Training Vessels
Sail Training Vessels
Damen helps customers give the best nautical and navigational training possible with our Sail Training Vessels. Naval cadet training has never been so easily put into practice.
View models
Sail Training Vessel 2630
"Shabab Oman II"
The Royal Navy of Oman formally accepted ownership of its new sail training vessel at a ceremony at Damen Schelde Naval Shipbuilding in Vlissingen, the Netherlands. The three-masted steel clipper, named RNOV "Shabab Oman II", will sail the world's oceans as an ambassador for Oman, demonstrating the country's centuries-old maritime tradition. The 87-metre vessel is Damen's third such clipper, proving the value of Damen's reliable craftsmanship and engineering.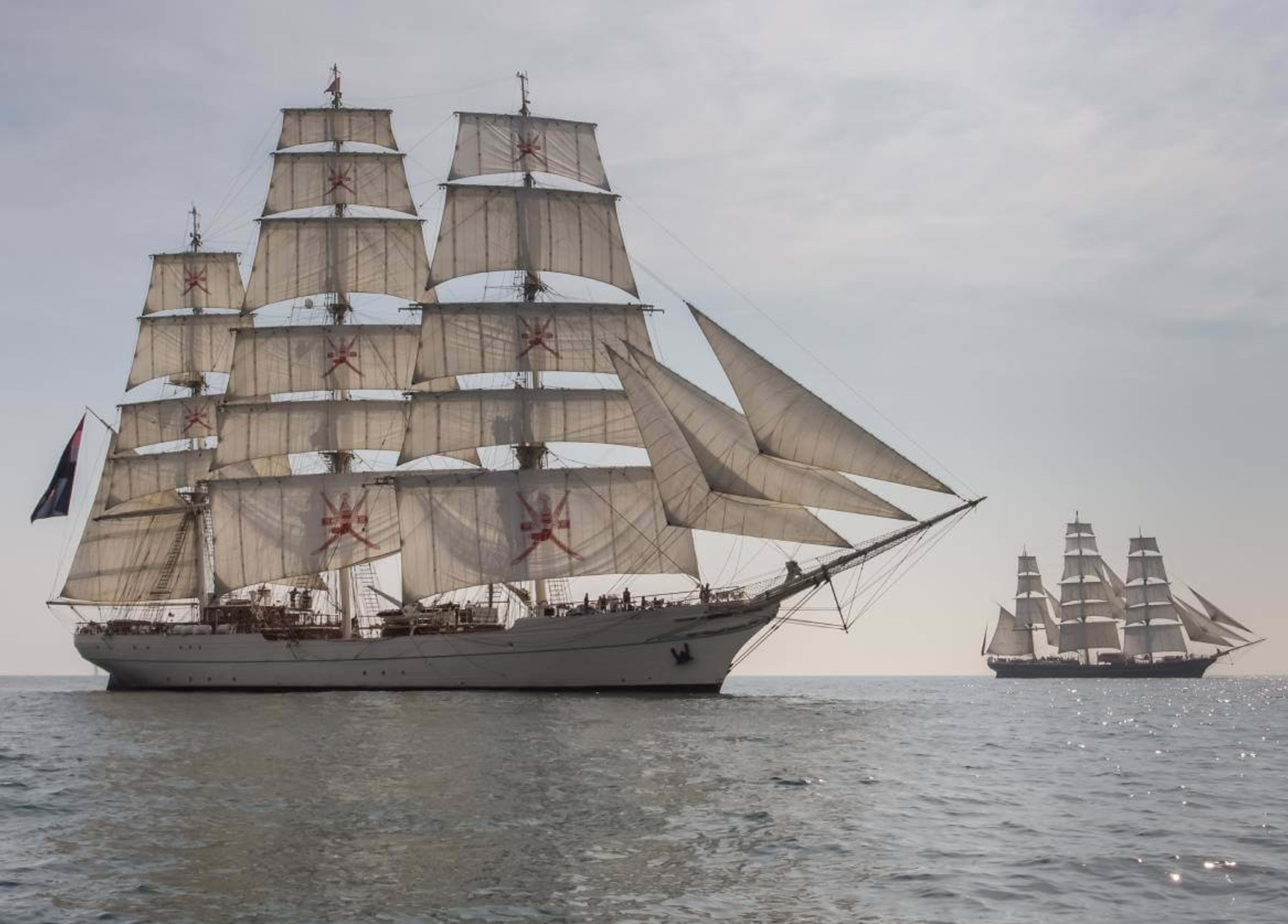 ---
Sail Training Vessel 2630
Proven design
The Sail Training Vessel 2630 is a proven design with three vessels built up to date. Risk mitigation ensures high levels of safety. Another unique selling point for this vessel is that it can be sailed with a limited crew. For transfers between assignments a core crew of just 25 can safely sail this vessel. The hull design of this vessel is suited for high speed under sail. Stad Amsterdam has recorded speeds of up to 18 knots.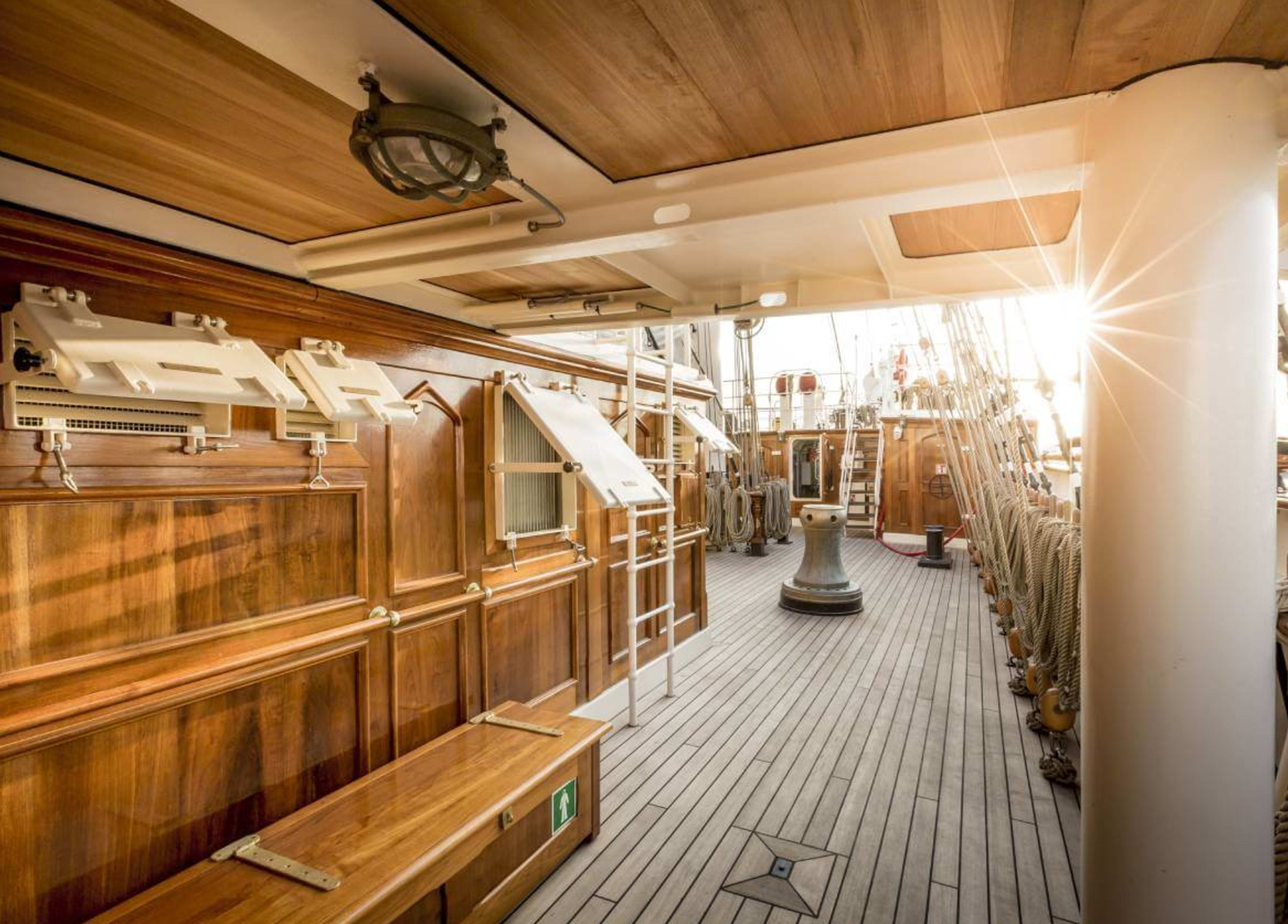 ---
Sailing Vessel 7611
Clipper "Stad Amsterdam"
The "Stad Amsterdam" was delivered in the summer of 2000. This steel hulled three master is designed for a number of functions: sail training for young people (navy and civilian), luxury cruises and representing the City of Amsterdam. The "Stad Amsterdam" has been used nonstop since her delivery. She has crossed the North Atlantic Ocean more than 20 times in her short life and weathered several extreme storms without sustaining damage. In one of these severe storms (12 Bft), the "Stad Amsterdam" kept sailing on. The crew reported that the ship, not with standing her tall rig, felt very safe. In the years the "Stad Amsterdam" joined the STI Races she mostly finished in the top three of the A-class, consistently outsailing much larger competitors.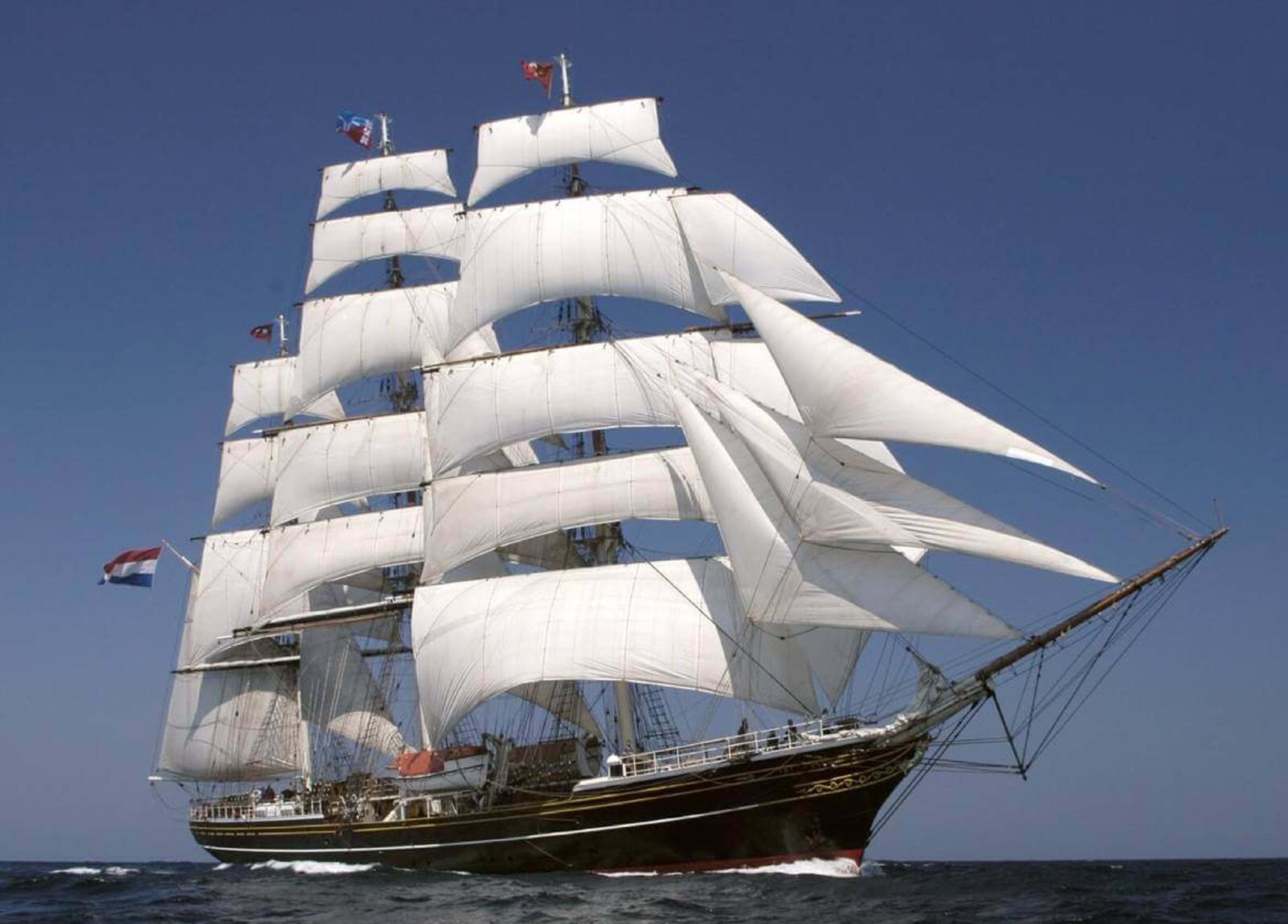 ---
Sailing Vessel 7611
"Cisne Branco"
The "Cisne Branco" was delivered in December 1999 to the Brazilian Navy which used her for training Navy cadets. The "Cisne Branco" has proved herself well, already crossing the Atlantic on a number of occasions.
---
Discover our models
Need more in-depth specifications about technical details? Go to our product view and download the product sheets.
Show models
Discover the ranges
Need more in depth specifications about technical details? View our different ranges and download the product sheets.
Learn more
Interested in a conversation?
Contact Damen Naval and get in touch with the experts in field.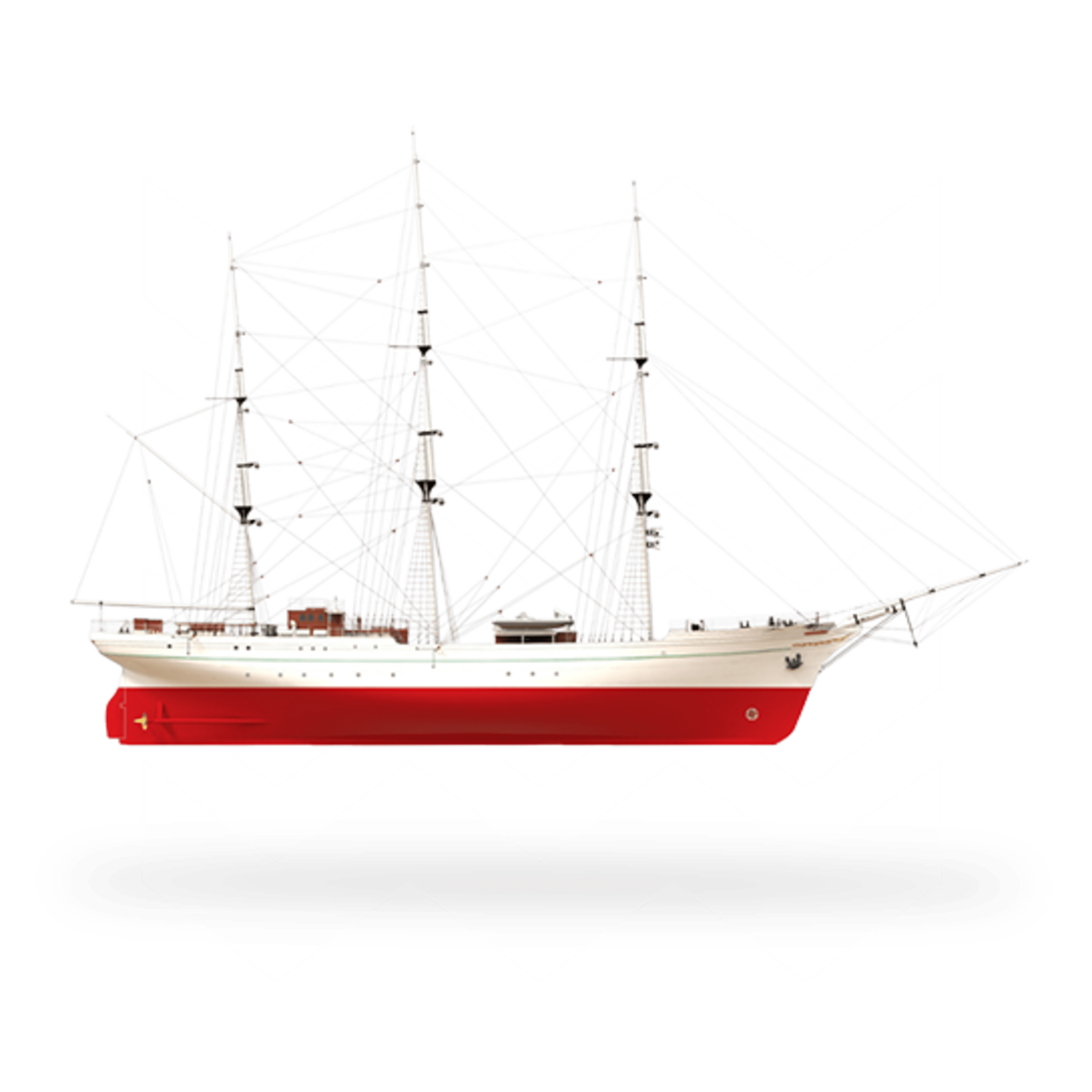 DAMEN
Your maritime solutions partner
Buying a Sail Training Vessel from Damen means a solid investment in the future of your fleet. We offer a variety of financing solutions and we have many yards to choose from. Building at an non-Damen yard is also possible. Our maintenance and repair service guarantees a long lifecycle for your vessel.