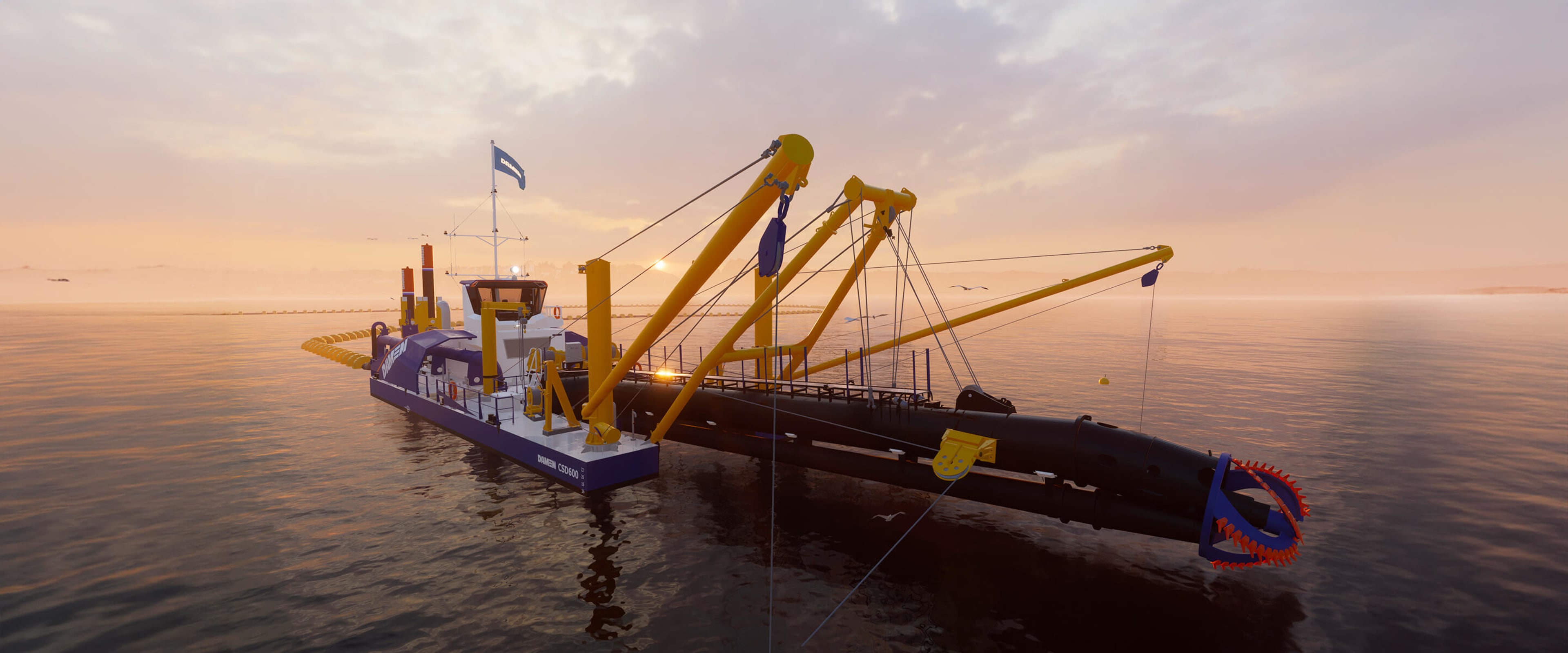 Cutter Suction Dredger CSD600
The modularly built CSD600 is the first of the new cutter suction dredger (CSD) series. Completely redesigned, the CSD has been made with crew safety and operational excellence in mind. The state-of-the-art new dredge pump design and the integrated spud carriage boost the efficiency of the stationary dredger. A spacious raised operating cabin offers an excellent view of the fore deck and dredge project. Fingertip control and digital connectivity optimise monitoring and control.
Available options:
Increased dredging depth
Bureau Veritas class certificate
Anchor booms
Accommodation unit
Production & position visualisation
Specifications
Key figures
Dredge performance
Pipe diameter

600 mm

Dredge production

6000 m³/h

Dredging depth

16 m

Swing angle

52 m
Equipment
Cutter power

250 kW

Spud carriage stroke

4.75 m

Fuel capacity

58 m³

Total installed power

1980 kW
Dimensions
Length

49 m

Draught

2.5 m

Air draught

8.3 m

Total weight

237 t
Complete your fleet
Dredge package
To complete the dredging equipment required for your dredge job.
Kick-start your dredge job
Let's check what our dredger can add to your operation.