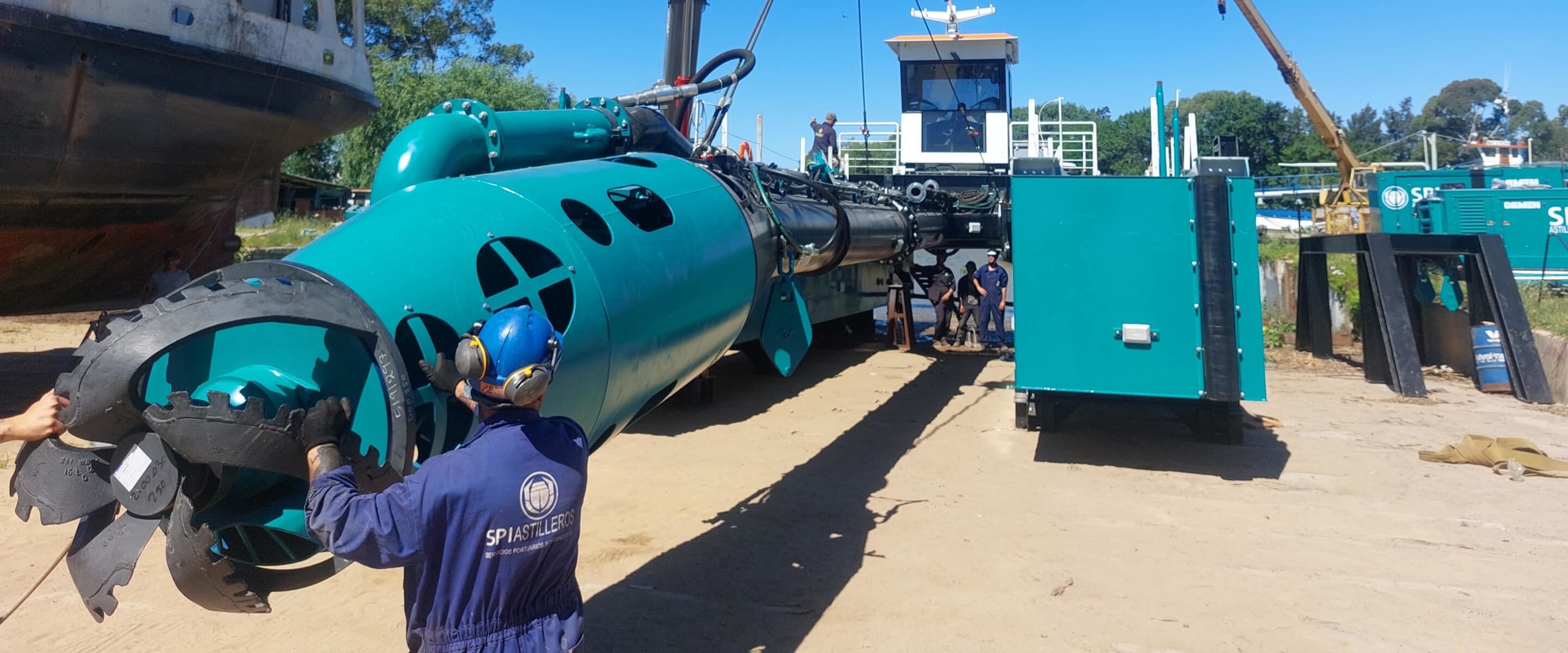 A DOP Dredger is a modular dredger which can be dismounted completely to ensure practical transport to remote areas. The flexible dredger is composed of elements which easily fit into containers. Side pontoons are provided with a separate winch platform, a comfortable operating cabin, a power pack and an A-frame for hoisting the suction ladder, as well as an integrated DOP pump and cutter unit. The dredger is perfect for cutting compacted soils in sand mining and maintenance dredging jobs.
Available options:
Production measurement
Position visualisation
Communication & navigation package
Discharge hoses
Floating & land pipe line
Specifications
Key figures
Dimensions
Overall length

30 - 32 m

Beam

7.35 m

Depth pontoons

1.8 m

Total weight

63 - 74 t
Engine installation
Power pumpshaft

80 - 360 kW max

Total installed power

175 - 565 kW

Hydraulic power pack

252 - 972 I/min

Cutter power

13 - 47 kW

Fuel tank

5 m³
Dredge installation
Dredge production

600 - 2400 m³/h

Dredge pipe diameter

150 - 350 mm

Max head

3.2 - 5.3 bar

Max dredging depth

-20 m
Complete your fleet
Dredge package
Other dredging equipment available for your dredge job.
Dredge job at a remote location?
Let's check if the DOP dredger can reach your jobsite.