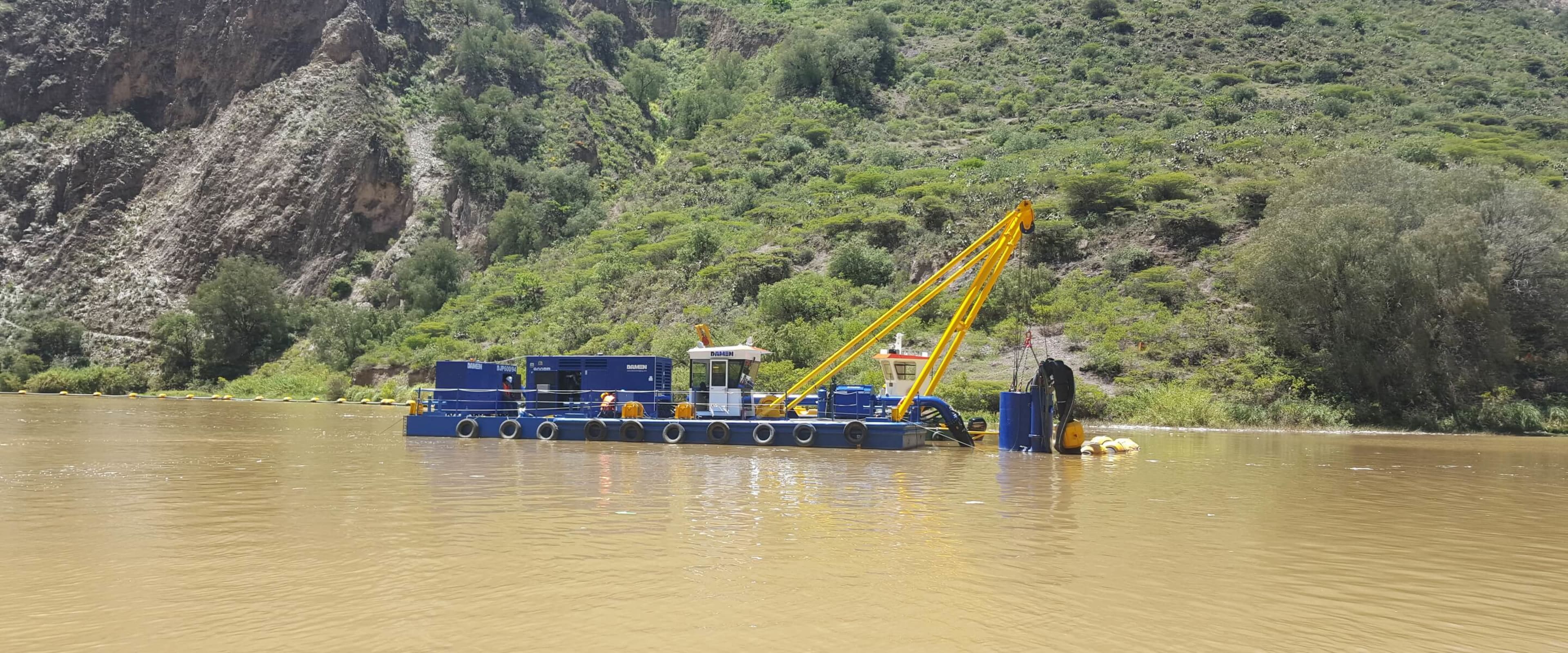 Sand mining or hydro power dam maintenance dredging has no depth limit when the DOP Dredger is used. The wire-suspended DOP submersible dredge pump is lowered to the required depth, maximising the mixture concentration which in turn boosts the dredger's production. The pressurised jet water ensures a constant flow of sand and silt to the suction head. Additionally, the modular dredger can be dismantled into components that stack easily into standard containers, making it possible to reach the most remote areas.
Available options:
Production measurement
Position visualisation
Communication & navigation package
Discharge hoses
Floating & land pipe line
Specifications
Key figures
Dimensions
Overall length

15 - 21 m

Beam

7.35 m

Depth pontoons

1.8 m

Total weight

32 - 50 t
Engine installation
Power pumpshaft

80 - 360 kW max

Total installed power

243 - 778 kW

Hydraulic power pack

252 - 972 I/min

Jet water pack

125 - 900 m³/h

Fuel tank

5 m³
Dredge installation
Dredge production

600 - 2400 m³/h

Dredge pipe diameter

150 - 350 mm

Max head

3.2 - 5.3 bar

Max dredging depth

-50 m
Complete your fleet
Dredge package
Other dredging equipment available for your dredge job.
Do you have a deep dredging or mining project?
Nearly unlimited dredging depths are possible.