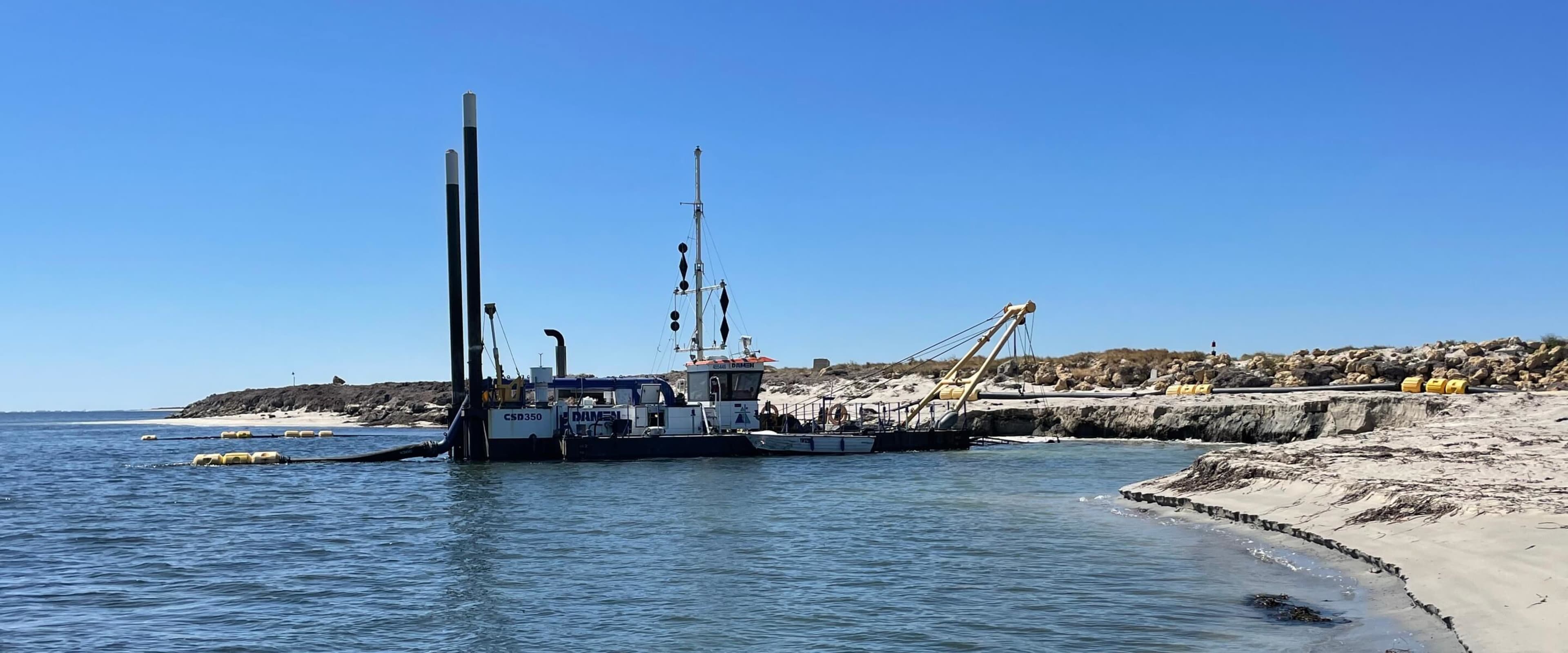 Cutter Suction Dredger CSD350
The CSD350 is a modular cutter suction dredger, which can be dismounted for transport by road or rail. The robustly designed dredger is made to last, minimising downtime with the exclusive use of high quality components. The powerful cutter head is excellent for sand mining and all the dredger's wear parts are easily replaceable. With a range of options, customisation is simple.
Available options:
Spud carriage pontoon
Anchor booms
Increased dredging depth
Navigation & communication package
Production & position visualisation
Specifications
Configure your own
Key figures
Dredge performance
Pipe diameter

350 mm

Dredge production

2000 m³/h

Dredging depth

9 m

Swing width

27 m
Equipment
Cutter power

55 kW

Cutter diameter

1150 mm

Fuel capacity

8.4 m³

Total installed power

447 kW
Dimensions
Length

26 m

Draught

0.8 m

Air draught

4.7 m

Total weight

55 t
Complete your fleet
Dredge package
To complete the dredging equipment required for your dredge job.
Kick-start your dredge job
Let's check what our dredger can add to your operation.