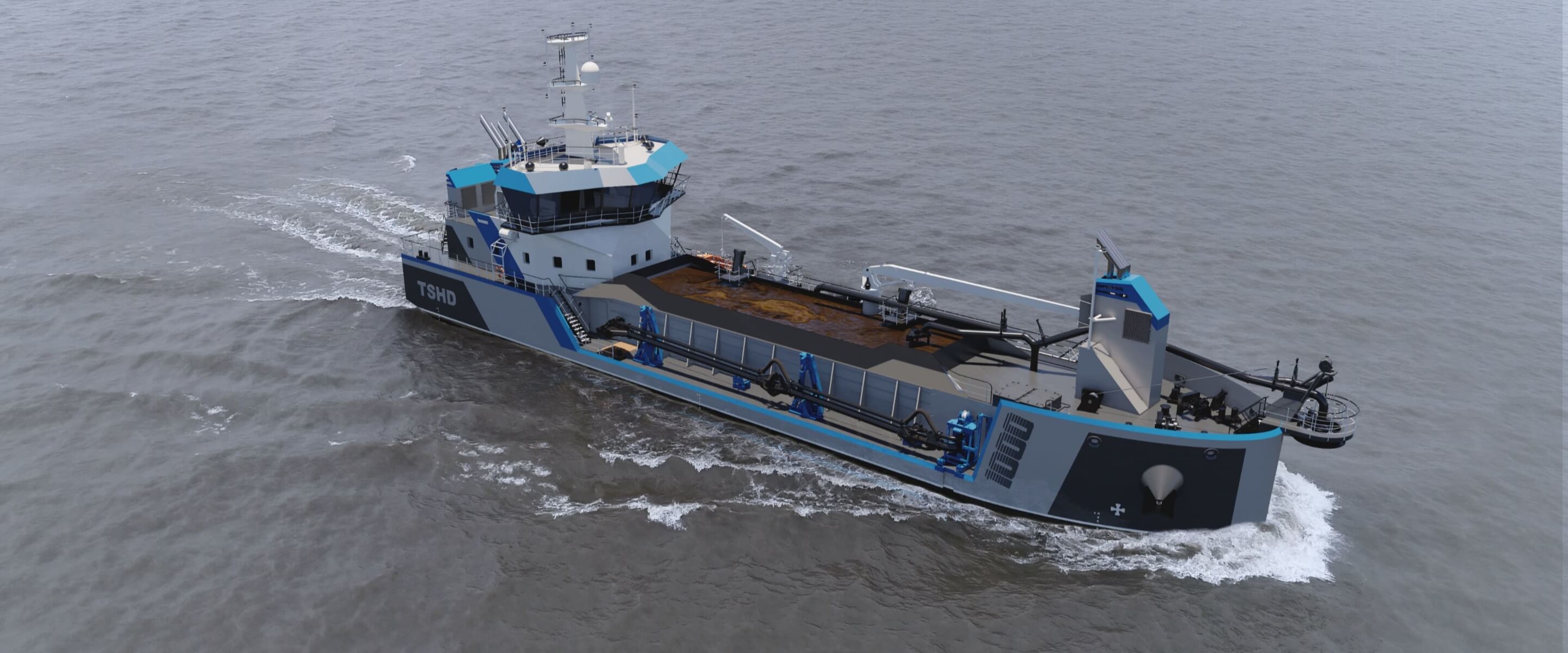 TSHD 1000 Port and Maintenance
Standard platform with possibility for customization through various options and alternatives. Excellent manoeuvrability in ports or areas with busy traffic through twin azimuth thruster and bow thruster. All main equipment serviceable with vessel afloat. Dedicated maintenance dredger for ports and channels with maximised hopper volume. Clean hopper with excellent view on dredging process and equipment from the wheelhouse. Sustainability in design through ballast water free operation and no fuel tanks connected to the side shell. Design is customisable with plug and play options such as: Damen SCR system (IMO Tier III compliant) or diesel-electric main machinery setup.
Specifications
Key figures
Dimensions
Length o.a. (excl. bow coupling)

58.7

Beam moulded

12.2

Draught (dredging)

3.8

Hopper capacity (m³)

800-1000
Performances
Speed (loaded)

9.5 kn

Dredging Depth (m)

20
Let us help you to suit your needs
Our dredgers flourish in specific job: trailing suction dredging.